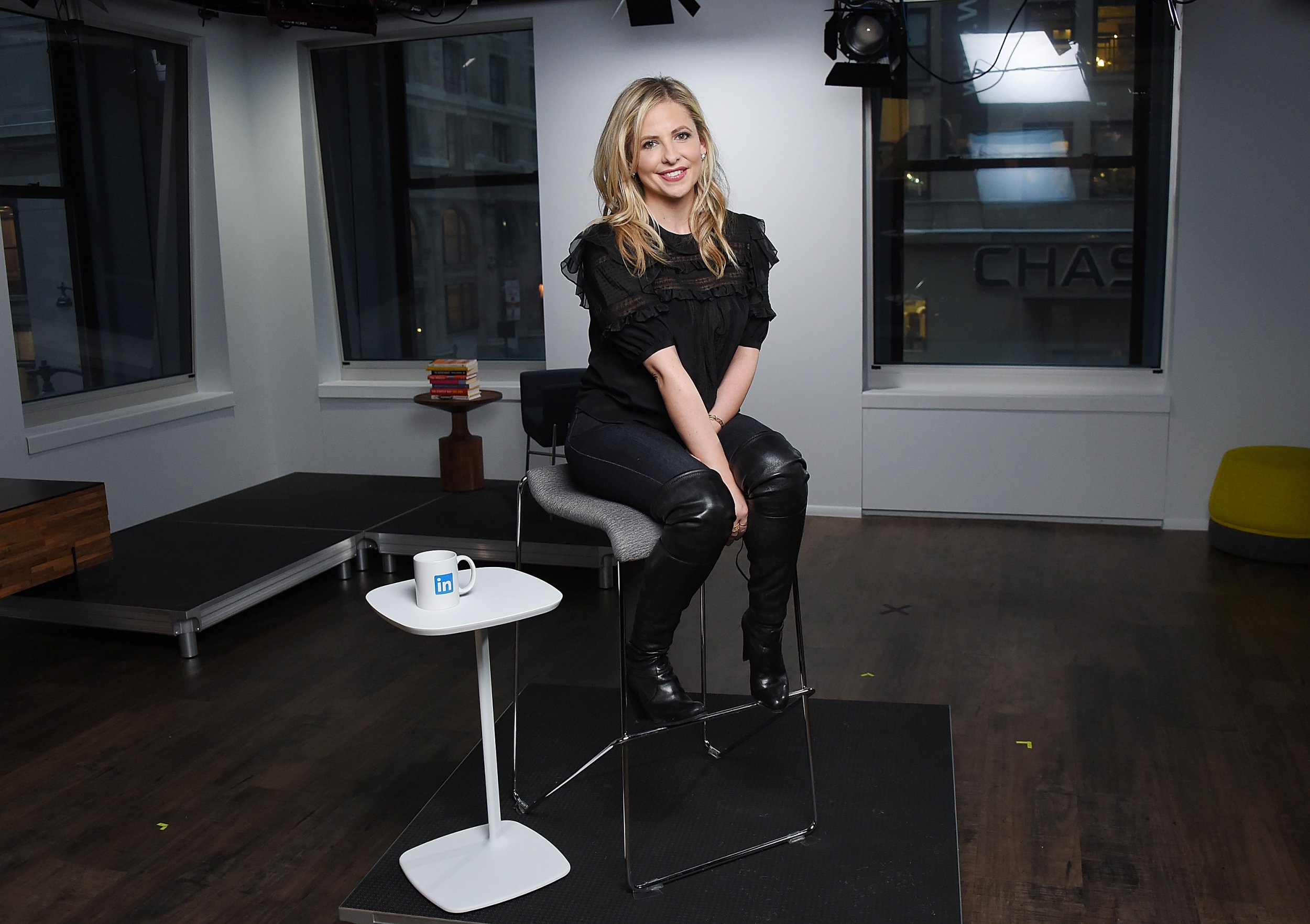 The writer of the Buffy the Vampire Slayer reboot addressed the backlash from fans of the original series on Twitter Thursday.
"Buffy the Vampire Slayer is my Star Wars," Monica Owusu-Breen wrote, adding she was a fan of the show. "For seven seasons, I watched Buffy Summers grow up, find love, kill that love. I watched her fight, and struggle and slay."
"There is only one Buffy. One Xander, one Willow, Giles, Cordelia, Oz, Tara, Kendra, Faith, Spike, Angel," she continued. "They can't be replaced. Joss Whedon's brilliant and beautiful series can't be replicated. I wouldn't try to."
Now, "the world seems a lot scarier," the writer concluded her post. "So maybe, it could be time to meet a new Slayer."
The end of Buffy the Vampire Slayer saw Buffy activate every potential Slayer in the world. The "new Slayer" in Owusu-Breen's tweet could be one of them, given her statement she's not attempting to "replace" or "replicate" any of the iconic characters.
20th Century Fox TV's cable and streaming division, Fox 21 TV Studios, is developing the Buffy reboot with a black actress taking the lead role, Deadline announced Friday. In addition to writing the script, Owusu-Breen (Midnight, Texas) will be an executive producer and the showrunner. The creator and showrunner of Buffy, Joss Whedon, will also serve as an executive producer, as will EPs from the original series, Gail Berman, Fran Kazui and Kaz Kazui. The original series aired from 1997 to 2003.
"Like our world, it will be richly diverse, and like the original, some aspects of the series could be seen as metaphors for issues facing us all today," the producers said in a statement to the publication.
Sarah Michelle Gellar, who played Buffy Summers, spoke about the show as the "ultimate metaphor" when Entertainment Weekly reunited the cast for the show's 20th anniversary in 2017. "It was utilizing the horrors of adolescence manifested through these actual monsters," she said in a behind-the-scenes video from the publication's cover shoot.
"It celebrates all these important things, like being young, evolving, becoming yourself, having friends, the relationships you have with your family, defining yourself, what's your purpose, you're running from your purpose, and then facing it," Seth Green, who played Daniel "Oz" Osbourne, added in the interview.
At the time, Gellar said they wanted "to do something that resonates." But it might be precisely because the series so resonated with fans that many of them are displeased about the reboot.
During the EW reunion, when discussing a potential reboot, Green had said that Whedon was "the most appropriate architect to decide whether it is or is not". James Marsters, who played Spike, agreed. "If Joss is helming it, hell yeah," he said.