For Bugs Bunny's 80th Birthday, Here's a Guide to All the 'Looney Tunes' on HBO Max
It's been 80 years since the iconic Bugs Bunny first appeared in the classic Looney Tunes short "A Wild Hare" on July 27, 1940. In the eight decades since, Bugs has become one of the most recognizable figures in the world, having appeared in more than 150 cartoons, several films, a slew of comic books, several video games and on countless shirts. Best of all, though, he can be found right in your home, as long as you have an HBO Max subscription.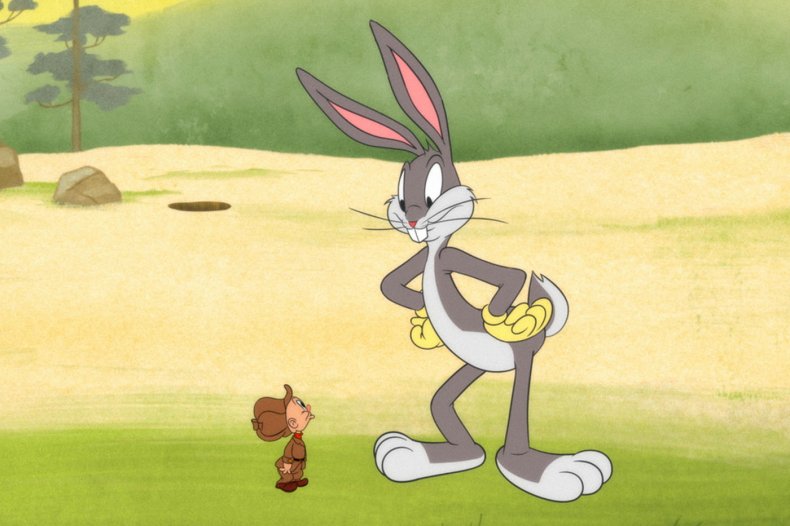 That's right, fans of the wise-cracking "wabbit" can check out a few different versions of the character, since HBO Max has a surplus of Looney Tunes content within its library. So why not celebrate Bugs' birthday by digging into a classic short, or revisiting Space Jam? If you need a primer on what's available on HBO Max, look no further—we've got you covered.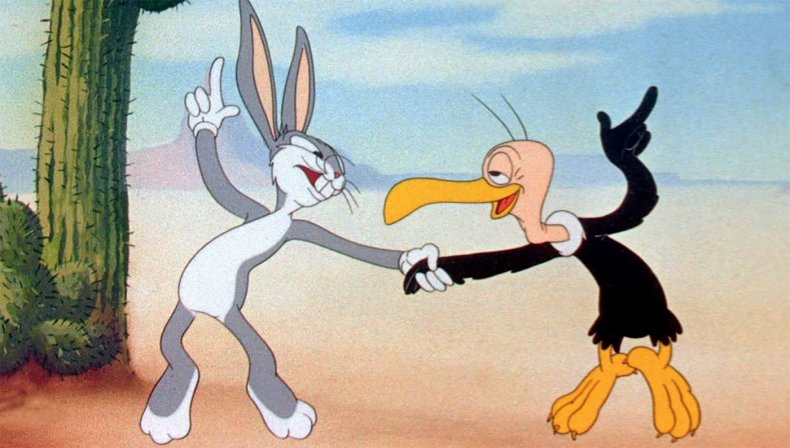 Looney Tunes
1930-1969
The Looney Tunes shorts span decades of creation. They first launched in 1930 and continued their brand of "loonacy" until 1969, when the Golden Age of animation came to a final bow. Check out this franchise on HBO Max to get a look at the earliest days of Daffy Duck, Porky Pig and many more, including Bugs himself. If you're hoping to find some of Bugs' best work, look no further than "Baseball Bugs," "Bugs Bunny Gets the Boid" and "Bugs Bunny Rides Again."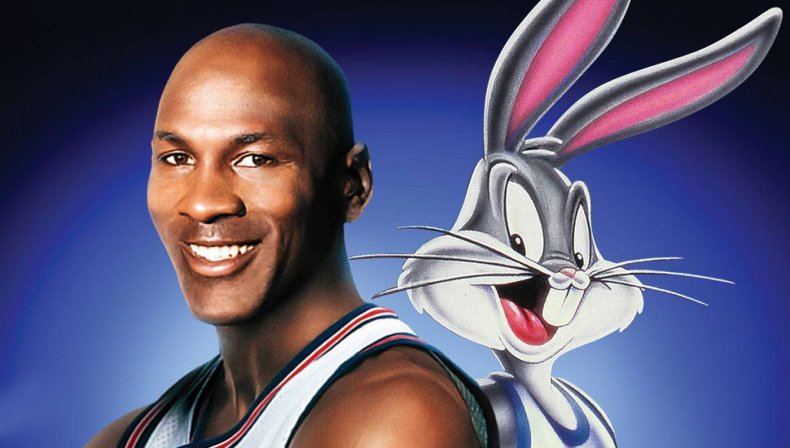 Space Jam
1996
The Looney Tunes' 1996 feature-length film boasts an impressive cast of live-action talent. Among the humans acting alongside the cartoons are Bill Murray, Wayne Knight and a little-known athlete named Michael Jordan. His Royal Airness gets involved because Bugs and the gang need to win a basketball game to keep themselves from getting enslaved by an alien blowhard voiced by Danny DeVito. Nearly 25 years after the movie's release in theater, that plot feels more ridiculous than ever, but if you've been starved for basketball, watch MJ, Bugs and the rest of the Tune Squad take the court against the Monstars.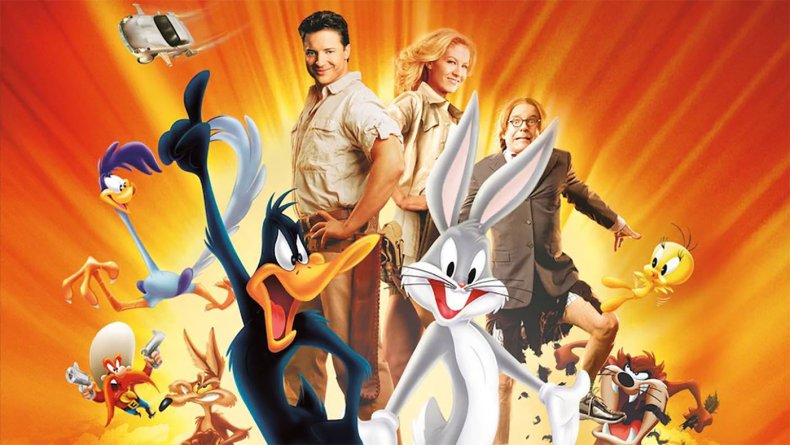 Looney Tunes: Back in Action
2003
Brendan Fraser stars alongside Jenna Elfman in this, the second live-action film to feature the Looney Tunes gang. Here, Daffy is fed up with being Bugs' supporting co-star, and ends up getting fired from Warner Bros. While being escorted off the lot by stuntman DJ Drake (Fraser), Daffy takes a rampaging exit, which leads to DJ's dad getting kidnapped by Mr. Chairman (Steve Martin). The two set out on a mission to rescue DJ's dad while Bugs teams up with the Vice-President of Comedy, Kate Houghton (Elfman), to track them down and get Daffy to rejoin the studio.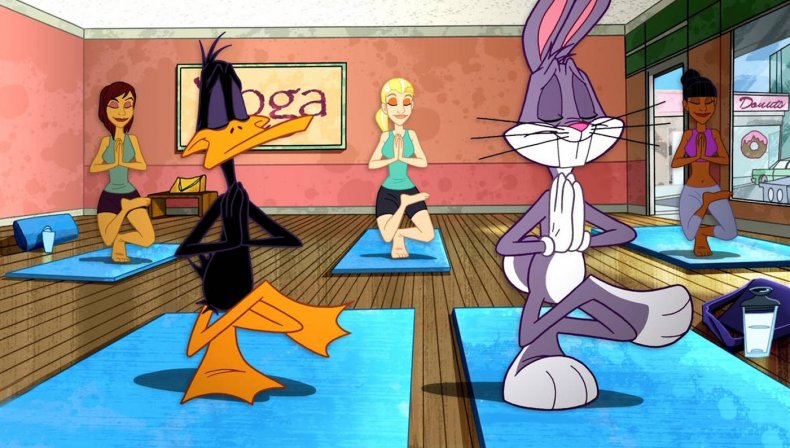 The Looney Tunes Show
2011-2014
The Looney Tunes Show takes our cast of characters and puts them in a new environment with a mockumentary vibe. Bugs and Daffy are now roommates in Los Angeles, and all their friends live on the same street. You will find fewer visual gags in this series, and more real-life problems, like the kinds of issues that come from having a roommate and everyday work woes. It's particularly notable that fan-favorite Lola Bunny (voiced here by Kristen Wiig) gets some time to shine in this series, after her breakout appearance in the movie Space Jam.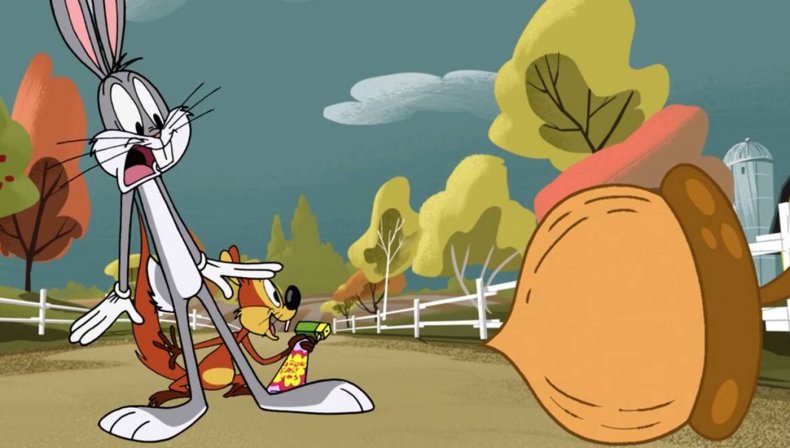 New Looney Tunes
2015-2019
Bugs Bunny returns in these all-new shorts with a fresh style that matches the animation of today. Everyone's favorite rabbit looks a little bit more streamlined in this series, but his trademark personality is all the same. Characters like Yosemite Sam and Wile E. Coyote also appear, but also in a new style, with the former Yosemite appearing in a much more rotund body. This series also ushers some new characters into the Looney Tunes family—most notably, Bugs Bunny's new best friend and sidekick, Squeaks the Squirrel. He doesn't speak beyond squirrel chatter but Bugs can understand him just the same. Find yourself a bestie who understands you just like that.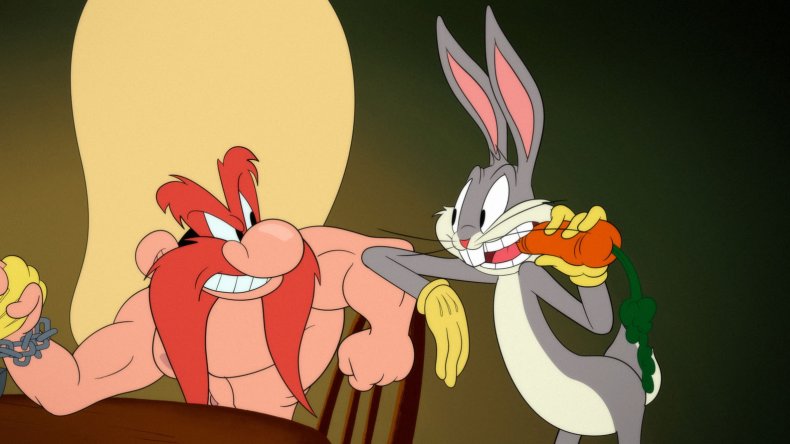 Looney Tunes Cartoons
2020
And that brings us to the latest Looney Tunes reboot, which has been made possible because of HBO Max. Starring all of the familiar favorites, these brand-new segments seem to be trying to capture that classic Looney energy. Not just in the character designs, which resemble the looks from the 1940s and '50s, but also in the use of slapstick comedy and zany visual gags. This new series of shorts will surely delight fans old and new.
Do you have a favorite memory of Bugs Bunny? Which shorts will you watch to honor his 80th birthday? Let us know in the comments below.