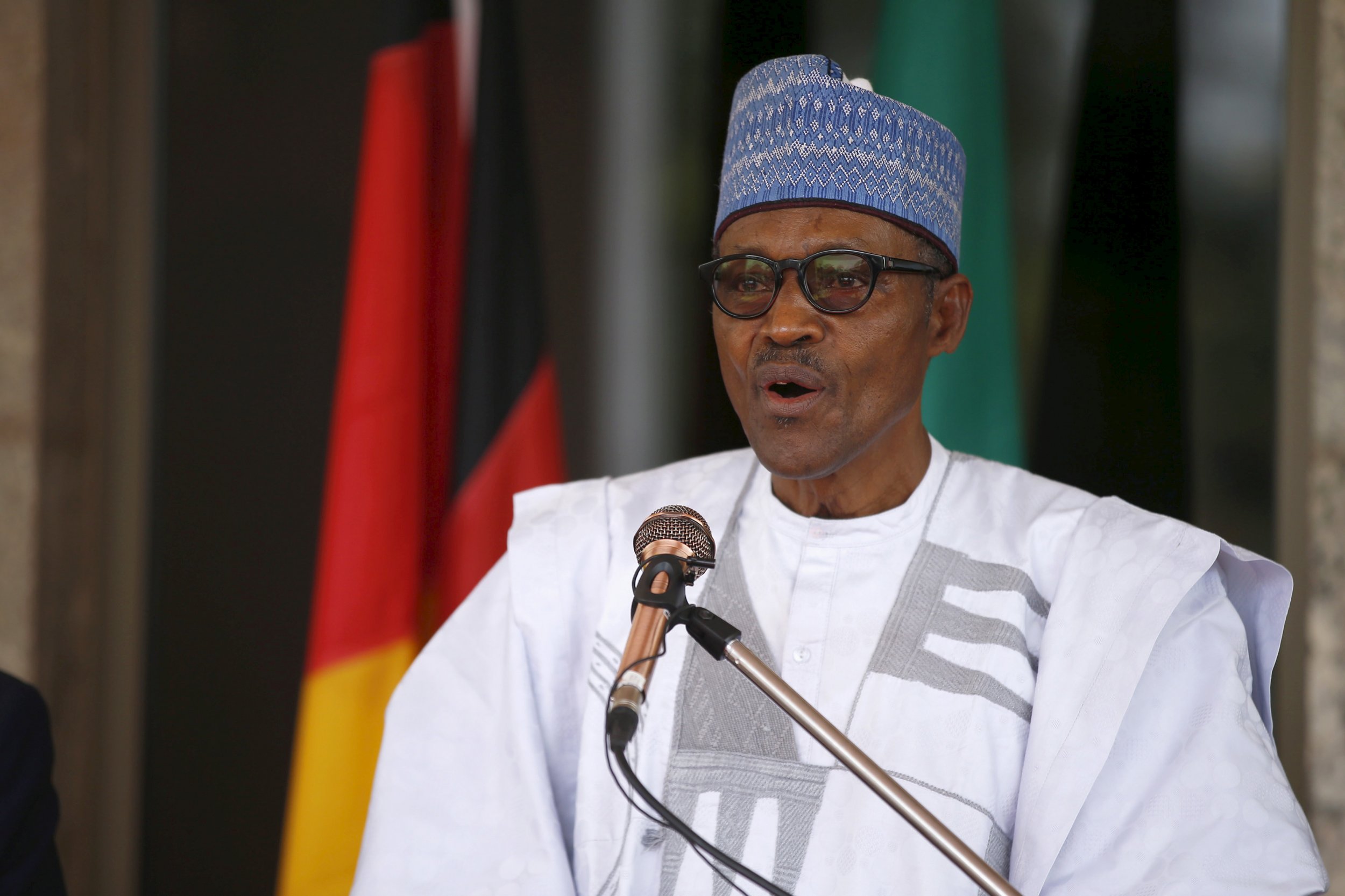 Nigerian President Muhammadu Buhari has declared that the West African country is fully committed to the creation of a Palestinian state.
Buhari met with Sheikh Tamim bin Hamad Al-Thani, the emir of Qatar, on Sunday to discuss a variety of issues, including the global slump in oil prices and the fight against extremist militancy in the Middle East and Africa. During the meeting, the Nigerian president said that "like the state of Qatar, [Nigeria] favor[s] a 'two-state' solution, with the state of Palestine living side by side with the state of Israel."
Buhari added that Nigeria would stand side-by-side with Qatar "until our brothers and sisters in Palestine achieve their desired objectives," according to a statement released by the Nigerian presidency on Sunday.
Israel and Nigeria maintain cordial bilateral relations, first established in 1960s when Nigeria gained independence. Along with several other African nations, Nigeria severed its ties with Israel following the 1973 Yom Kippur War—the fourth Arab-Israeli war, which was initiated by Egypt and Syria—but they were restored in 1992 and now Israel operates an embassy in the Nigerian capital Abuja while Nigeria has one in Tel Aviv. Newsweek contacted the Israeli embassy in Abuja for a comment but no one was immediately available to respond.
The two-state solution is a proposed fix to decades of conflict between Israelis and Arabs in the West Bank and Gaza, which would see a Palestinian state established along borders that existed prior to the Six Day War between Israel and Palestine in 1967. Palestinians want any future state to include the West Bank, the Gaza Strip and East Jerusalem.
"Our support for various [U.N.] Security Council resolutions restoring and respecting 1967 boundaries with Jerusalem as capital of Palestine is firm and unshaken," said Buhari.
Along with the rest of the Arab world, Qatar backs Palestinian independence. In 2014, former Israeli Foreign Minister Avigdor Lieberman accused Qatari-owned TV station Al Jazeera of being "a central pillar of the propaganda apparatus of Hamas." The militant group currently controls the Gaza Strip and is designated a terrorist organization by Israel, the U.S. and the European Union, among others.
U.S. Secretary of State John Kerry met with Palestinian President Mahmoud Abbas earlier in February to call for a decrease in violence between Israel and the Palestinians. Since October 2015, Israeli security forces have killed at least 163 Palestinians, 107 of whom Israel says were carrying out attacks, while Palestinians have killed 27 Israelis and a U.S. citizen in a series of stabbings, shootings and car-ramming attacks. The last peace talks between both sides ended in April 2014, though France recently put forward a proposal to Israel for an international summit in Paris in the summer to restart negotiations with the Palestinians.