Nigeria's Missing President: Buhari's Wife Says Husband Will Be Back Soon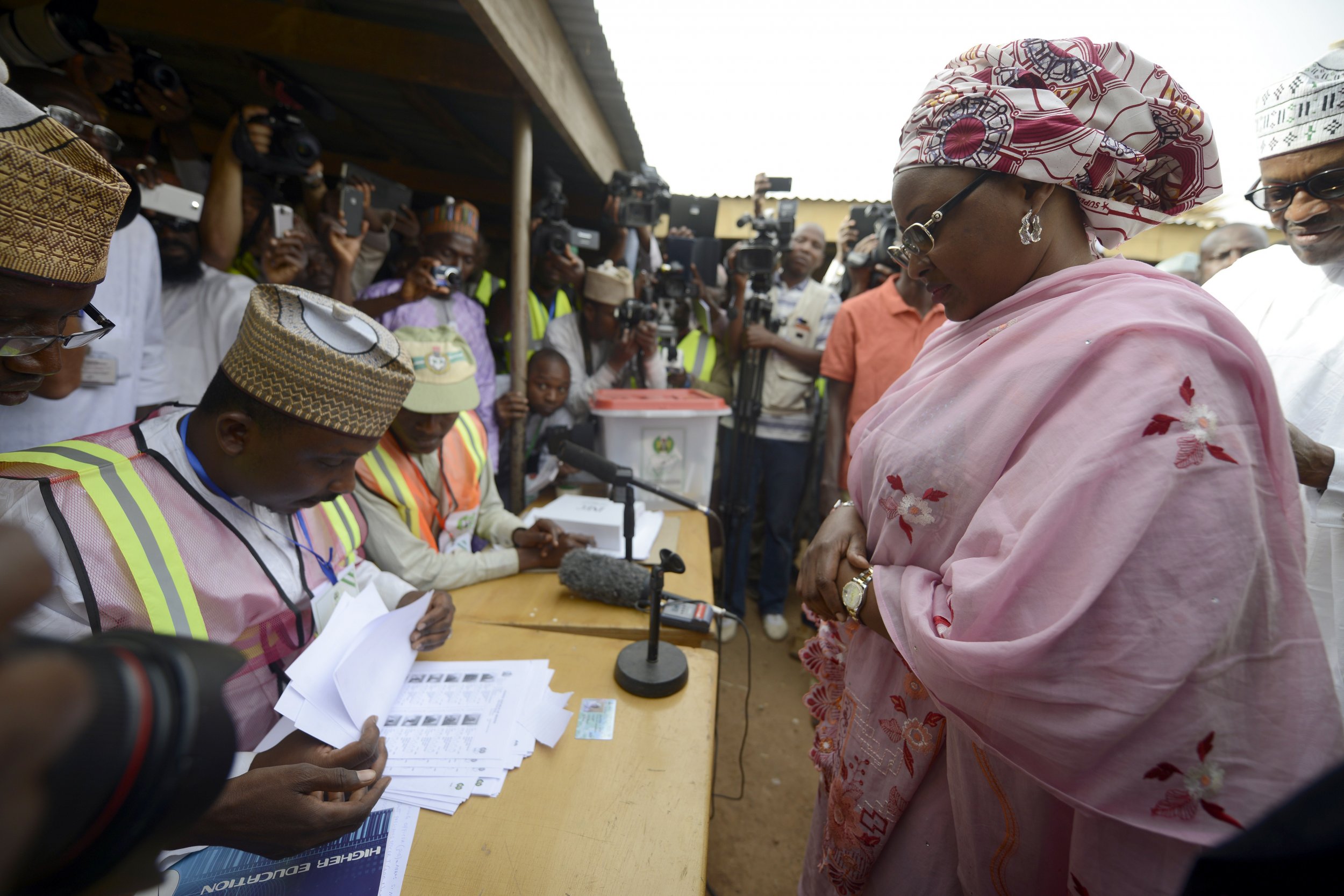 Nigerian President Muhammadu Buhari's wife said he is "recuperating fast" and would soon return to the West African country from the U.K., where he has been on medical leave for much of the year.
Aisha Buhari returned to Nigeria on Tuesday after spending a week with her 74-year-old husband in London. A statement circulated by her spokesman and reported by Nigerian online newspaper The Eagle quoted her as saying that Buhari was recovering well and would soon be back in Nigeria.
The first lady herself tweeted her husband's appreciation for the "constant prayers for his health" and the support offered to Yemi Osinbajo, Buhari's deputy who has been the acting president while he is out of the country.
https://twitter.com/aishambuhari/status/871980518262403072
Buhari, a former military ruler who was elected in 2015 in Nigeria's first peaceful transfer of power since independence, has been absent for almost three months in 2017. The president left the country for the U.K. on January 19 for what was initially described by aides as a short vacation including medical tests.
He ended up staying in London for almost two months, returning on March 17. Buhari did not reveal the nature of his ailment, but said he had never been so sick and that he may need to return to the U.K. for future tests.
Read more: 'Corruption is yesterday's story in Nigeria:' Minister's plea to U.S. businesses to invest
The president left Nigeria again on May 7, hours after welcoming 82 of the so-called Chibok girls kidnapped by Boko Haram in 2014, who had been released following negotiations with the militants. Little has been heard from him since, though his absence has been eased by the general acclaim for Osinbajo's leadership.
The vice-president has made several trips to the oil-producing Niger Delta, marred by conflict in 2016, and recently signed several executive orders aimed at increasing transparency and promoting efficiency in the corruption-blighted country.
Buhari's illness has come at a difficult time for Nigeria. The country, Africa's biggest by population, fell into recession in 2016, hit hard by a global fall in commodity prices and reduced oil production due to the Niger Delta insurgency. Northeast Nigeria is also facing a massive humanitarian crisis due to the Boko Haram conflict, which has displaced millions and left almost 7 million people in need of assistance.
The president and his wife had an awkward public dispute in 2016, when the first lady indicated in a BBC interview that she was considering whether to back him for re-election in 2019 over concerns that Buhari did not know many members of his cabinet. In response, Buhari—while standing alongside German Chancellor Angela Merkel—said that his wife "belongs to my kitchen and my living room and the other room."