Buick Trademarks New Logo As Company Prepares for EV Push
Buick may be revamping its storied Trishield logo, according to reports and a trademark filing from parent company General Motors.
As first reported by GM Authority, the automaker filed a trademark with the U.S. Patent and Trademark Office for a reworked version of the logo that has been an on-and-off staple of Buick cars since the 1930s.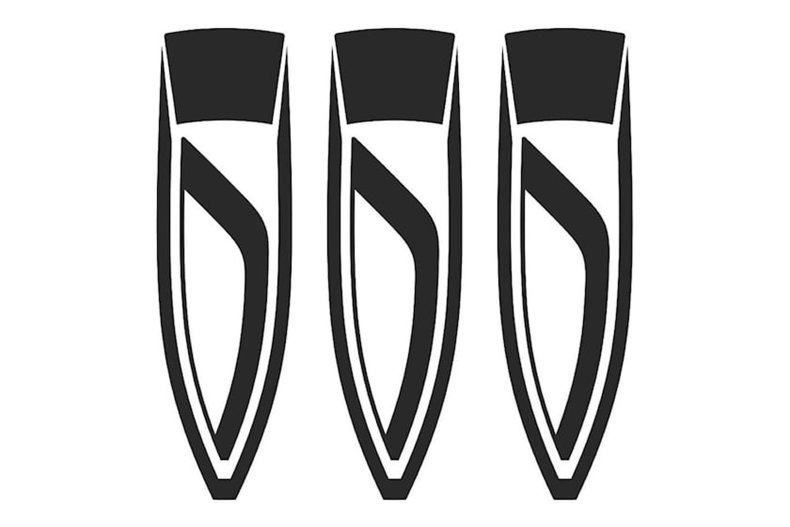 While the current logo features the Trishield in a diagonal arrangement, with diagonal lines running through each third, the new potential logo lines the shields up equally with a curved line stretching through each of them.
The trademark filing doesn't mention color, noting in the description that "Color is not claimed as a feature of the mark. The mark consists of three stylized shields."
When reached for comment, a spokesperson told Newsweek that "Buick has no announcement to make in relation to speculative reports regarding a logo change."
That's not a surprise as automakers patent designs and logos often, many of which never see the public.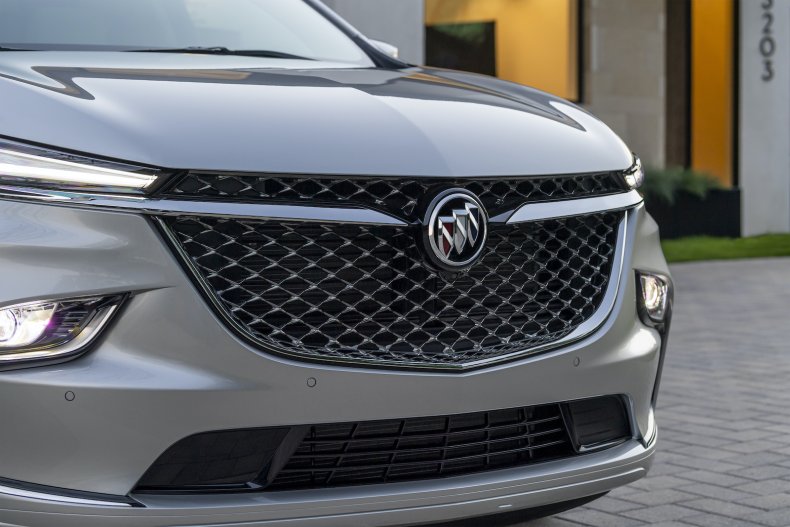 The Trishield logo was first derived from the family crest of David Dunbar Buick, the company's founder. It made its debut on grilles in 1937.
Before then, the logo had been variations of a cursive spelling of the name Buick.
Different designs on the same crest marked the company's cars until 1959, when an early version of the Trishield debuted.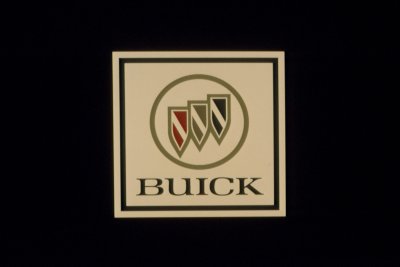 Each shield of the logo was meant to encapsulate the three models in its lineup at the time: the LeSabre, Invicta and Electra.
From 1975 to 1980, Buick experimented with its logo by replacing the Trishield with an eagle.
The company brought back the three-colored Trishield, which lasted until 2002. The design was kept, but the colors were stripped away and only silver remained.
The current logo, in place since 2015, saw the return of the three colors.
Buick is preparing to launch a number of EVs, most likely starting with the Buick Electra, which debuted at the 2020 Beijing Auto Show.