The Build Back Better Plan is a Win for America's Home Care Workers | Opinion
COVID-19's resurgence at the hands of self-interested politicians is threatening workers' lives and stalling our recovery. Jobs have been slow to return, especially for service workers.
But there's reason to be optimistic. We have a chance to turn home care, the fastest-growing job in America, from poverty-wage employment into a good union job. It could be a real turning point—and an incredibly popular one—in our movement to win unions for every worker and create the most inclusive middle class this nation has seen.
The solution is clear. Congress must pass the Build Back Better agenda through reconciliation. Doing so can transform the economy in two key ways: by creating well-paying union home care jobs and by delivering a pathway to citizenship for millions of hardworking, tax-paying immigrants—many of whom are essential workers.
It's both an economic and racial justice imperative to make targeted investments in workers—like care workers—who have been hit hardest by long-standing inequities. Lifting up the Black, Latina, Asian, immigrant and indigenous women workers who power our economy will lift all of us.
We can't default back to the way things were before, which never worked for working people. We must seize this moment to build a brighter future.
There's no time for half measures. The Build Back Better agenda includes $400 billion for our home care system, which would create more than a million good, living-wage care jobs with the chance for workers to join a union, at the same time expanding access to care for people with disabilities and aging adults. And it finally delivers a pathway to citizenship for the 11 million undocumented immigrants who call our nation home.
Approximately 32 million people in this country are paid less than $15 an hour, and millions more don't have basic protections and benefits like adequate paid sick leave and affordable health insurance. That's why we need nothing short of a New Deal-scale policy package that invests in the workers past protections largely excluded, including the women of color who do the lion's share of caregiving work in this country. Build Back Better achieves that goal.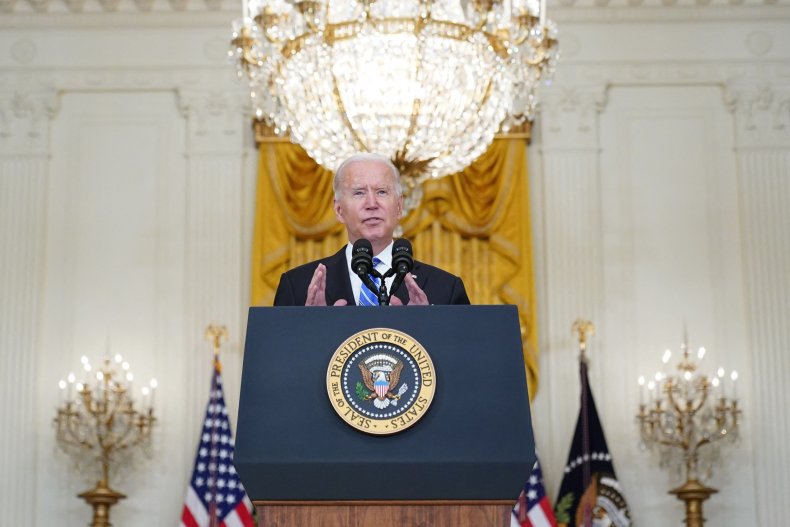 Even workers who feel their work is their calling—like Joyce Barnes, a Virginia home care worker in her early 60s—are fed up. Joyce works two jobs a day for six hours each, earning around $10 per hour with no paid time off or other benefits, and without a seat at the table to set standards or improve her job. While she loves the essential work she does, she barely scrapes by.
It's no wonder that, as poor working conditions pervade the country and corporations continue to rake in billions, Americans' support for labor unions has reached a 50-year high. Majorities see the decades-long decline of worker power as negative for the country. The mandate is clear: workers want common-sense improvements to their working conditions and pathways to careers and stability, not to be bribed with free iPhones in exchange for an interview.
The package before Congress is about more than short-term recovery; it's a historic down payment on a future where workers are respected and we all count. It would deliver exactly the type of transformative change workers are demanding.
Of course, this budget represents just the beginning of what our federal government can do to protect all workers and challenge corporate power. After we pass the Build Back Better agenda, we can take even bolder steps to ensure every worker in every job and every state has the chance to join a union, which will help tip the balance of power in our economy away from greedy employers, back toward working people.
But we need to start somewhere. We can lay the foundation to build a better future out of the crises we're facing.
It's time for Congress to take bold action and pass the Build Back Better plan. This is the kind of change that workers mobilized for last year. It's a critical step toward jumpstarting our economy, rebuilding our communities and paving a way for a just recovery, so all workers and their families have the respect, protection and pay they deserve.
Mary Kay Henry is the International President of SEIU.
The views expressed in this article are the writer's own.