Building the Miami Movement | Opinion
It started with a response to a late-night query: "why don't we move Silicon Valley to Miami?" I tweeted back: "How can I help?"
Few would have predicted that this simple exchange between an entrepreneur and an elected official would trigger a broad and deep set of economic and policy decisions, sparking what we now call the "Miami movement." Few would have foreseen the excitement and energy that sent a new generation of talent flocking to Miami. And few would have believed the pace of economic transformation we've seen in Miami—and across Florida. We can now confirm that the Miami movement is more than chatter.
As mayor, I've seen this movement grow exponentially into hundreds of new companies, thousands of new people and billions of dollars in new investments. Over just the past year, 48 companies have signed new leases and 63 new-to-market firms have anchored down in Miami, bringing with them more than 7,000 jobs and adding approximately $1billion in future wages to our local economy.
We've seen the arrival of industry leaders like SoftBank, Blackstone and Silicon Valley Bank establish footprints and expand operations. And I've seen the arrival of countless young, talented entrepreneurs—some of whom I've interviewed. They always ask me: "how can I help build a better Miami?" Their arrival represents far more than just an economic transformation for Miami; it represents long-sought recognition and revolution in entrepreneurship, education, business and governance. New industries continue to be created as we speak. It has been a win for investors and a win for our residents. My job has been to capture that opportunity to ensure a tech-driven, high-value economy for future generations of Miamians.
To provide some perspective, today's Miami is more than just the "gateway to the Americas." It's now becoming the global "capital of capital" for the Americas, ranking as the top city for job growth and the best city for startup activity during the last 5 years. We've also expanded our financial services footprint for both North American and Latin American financial institutions, displacing New York and Mexico City.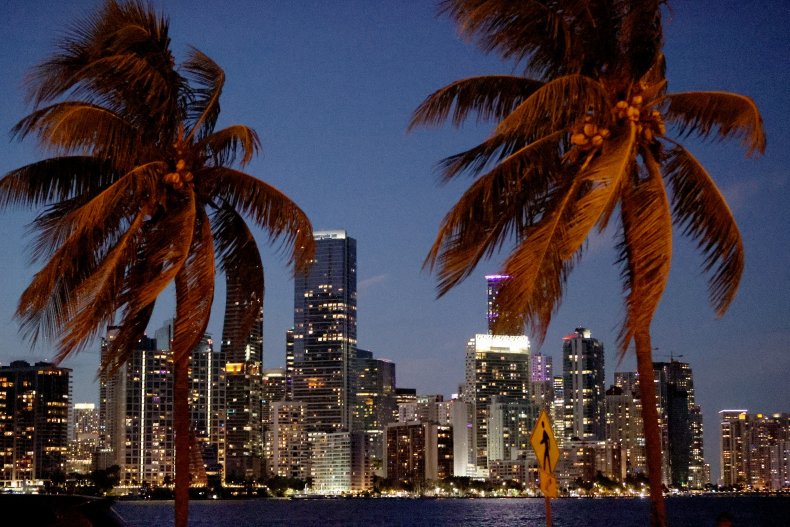 This convergence of capital, technology and talent from all parts of the Americas presents investment opportunities for entrepreneurs, investors and corporations. Miami has also actively and aggressively attracted new fintech industries along with the talent that will propel America's next industrial resurgence.
We see the Miami movement as the first part of a larger American technological and industrial revolution that can attract and integrate more individuals, more capital and more innovative ideas that were previously sidelined or penalized by the policies and programs of other cities and states. And our competitive tax policies, smart regulation and pragmatic approach have already helped fuel new businesses and industries that benefit our residents—making Miami the real driving force of Florida's economic expansion.
Our city has already become the testing ground for innovations that will define the future. The debate over the role of cryptocurrency, for example, is playing out in the Miami economy as we speak. We believe that cryptocurrency and the use of blockchain can open up the economy to individuals and groups that have been historically excluded or ignored by the free market and financial institutions. We believe that by using technology to access the economy, we can empower a new generation of Americans to earn, save, invest and own the fruits of their work.
Our role as a government is to bring this new technology into the proverbial sunshine so it becomes more accessible, more predictable and more productive for those who choose to participate. Miami has broadened access to this new technology in the form of a new digital coin called MiamiCoin. MiamiCoin is the first coin released by CityCoins, changing the way city residents can engage their own communities and fund major city projects without putting tax dollars at risk. It's a new idea, but it's part of the process of innovation and expansion of market access that will benefit our residents and strengthen our economy.
From the integration of a new technological class to the expansion of fintech, medtech and greentech sectors, we believe the Miami movement has the potential to serve as a new model for the way we as cities develop our economy, expand our businesses and serve our residents. And Miami will continue to pioneer new ways for everyone—from new residents to natives—to share in the vision of a city that not only lasts forever but works for everyone.
Francis X. Suarez is the mayor of Miami.
The views expressed in this article are the writer's own.