Bulgaria Denies Russia Use of Airspace to Syria, Citing 'Cargo' Concerns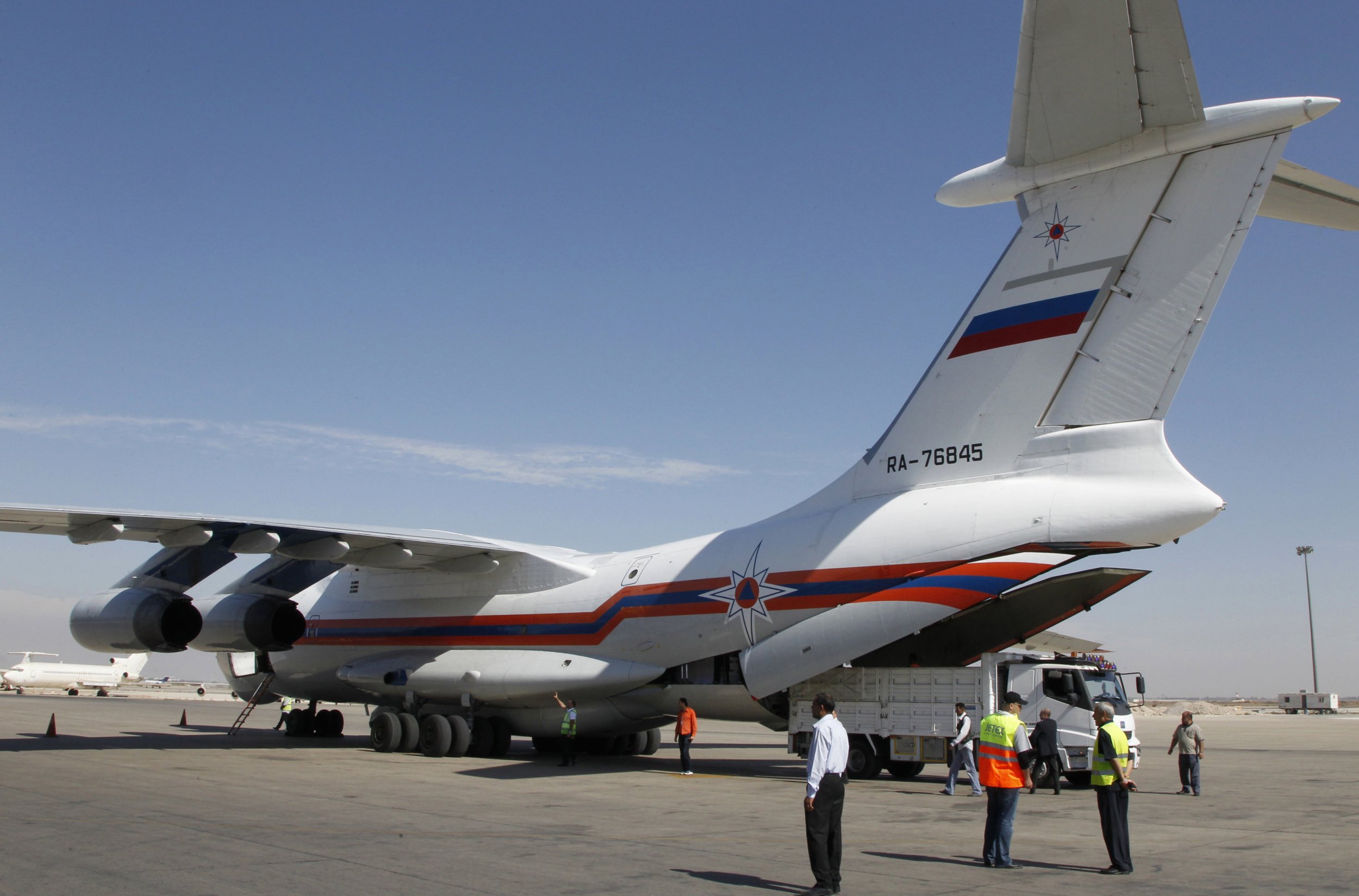 Russian cargo planes have been banned from Bulgarian airspace over concerns about what, exactly, that cargo is. The planes were set to travel from Russia to Syria.
"We denied permission to let Russian military-transport planes cross Bulgarian territory because on the basis of the available information we have reasonable doubts the cargoes are not the declared ones. The Bulgarian Foreign Ministry made that decision of its own accord," Betina Zhoteva, Bulgaria's foreign ministry spokeswoman, told Itar-Tass, a Russian government owned news agency.
Russia maintains the planes were filled with aid supplies. Nikolay Levichev, a member of the Russian State Duma Committee for Foreign Affairs, called the move "unfriendly."
"We will remember this unfriendly move and will find adequate answers. The Bulgarian leadership which made that decision, whatever the reasons behind it could be, has joined the camp of adversaries of the existing system of international relations," Levichev told Itar-Tass. "Closing access to its airspace to planes with relief cargoes for the war-torn Syria is an inhumane and clearly short-sighted act."
Levichev went further in his frustration with Bulgara, evoking Ottoman history. "It was Russia that liberated Bulgaria from the Ottoman yoke in the 19th century and contributed to the creation of the Bulgarian statehood. Apparently, the Bulgarian government has a short memory. But the Russian memory is good," the lawmaker said.
Russian President Putin has long been one of President Bashar al-Assad's most powerful allies. On September 4, a military advance team from Russia was sent to Syria, according to the New York Times. "The Russian moves, including the recent transport of prefabricated housing units for hundreds of people to a Syrian airfield and the delivery of a portable air traffic control station there, are another complicating factor in Secretary of State John Kerry's repeated efforts to enlist Mr. Putin's support for a diplomatic solution to the bloody conflict in Syria," Times reporters Michael R. Gordon and Eric Schmitt noted.
Without use of Bulgarian airspace, Russia could take alternative air routes to land in Syria.