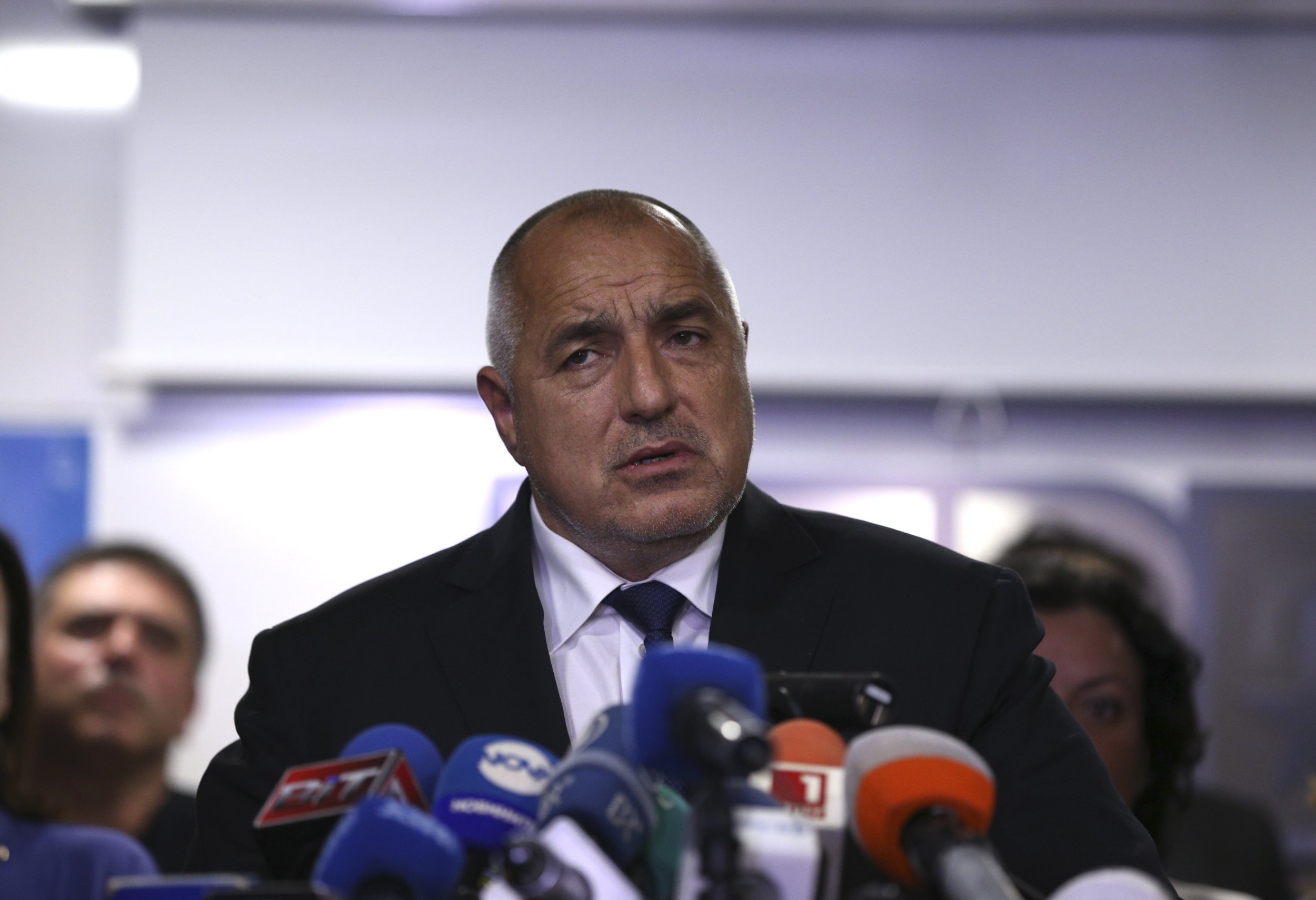 Bulgarian Prime Minister Boyko Borisov tendered his government's resignation in parliament Monday after his center-right GERB party candidate lost the presidential election to a Russia-friendly political novice backed by the opposition Socialists.
Rumen Radev won Sunday's presidential election by a wide margin, partial official results showed, helped by discontent with Borisov's failure to combat corruption, disappointment with the European Union and concerns about alienating an increasingly assertive Russia, an historic ally of Bulgaria.
The resignation of Borisov's minority government is likely to result in months of political uncertainty and will probably spell an early parliamentary election in the spring—further delaying reforms and scaring away investment, analysts said.
Radev, a former air force commander who says Bulgaria needs to be pragmatic in balancing the requirements of its EU and NATO membership and its relations with Russia, won 59.4 percent of the vote, the partial results showed, against 36.2 percent for GERB's Tsetska Tsacheva.
Borisov said on Sunday he would not try to seek support to form a new government within the current parliament and so did opposition Socialists, making an early election virtually certain for the Black Sea state.
Analysts said Bulgarians punished Borisov for trying to take over all powers in the country, but said his GERB party remains the most popular political faction, even though the Socialists have managed to narrow the gap.
"At this stage, it seems that the snap polls would not produce a parliament that is very different from the current (fragmented) one," Parvan Simeonov, a political analyst with Gallup International said.
If neither of three parties in the parliament manages to form a government, the outgoing president, Rosen Plevneliev, will have to appoint a caretaker government. But under the Bulgarian constitution, he would not be able to dissolve the chamber and call an early parliamentary election.
This would be the first task of Radev after he takes office in January.