Bulgaria Recalls Turkey Ambassador as Tensions Rise in Europe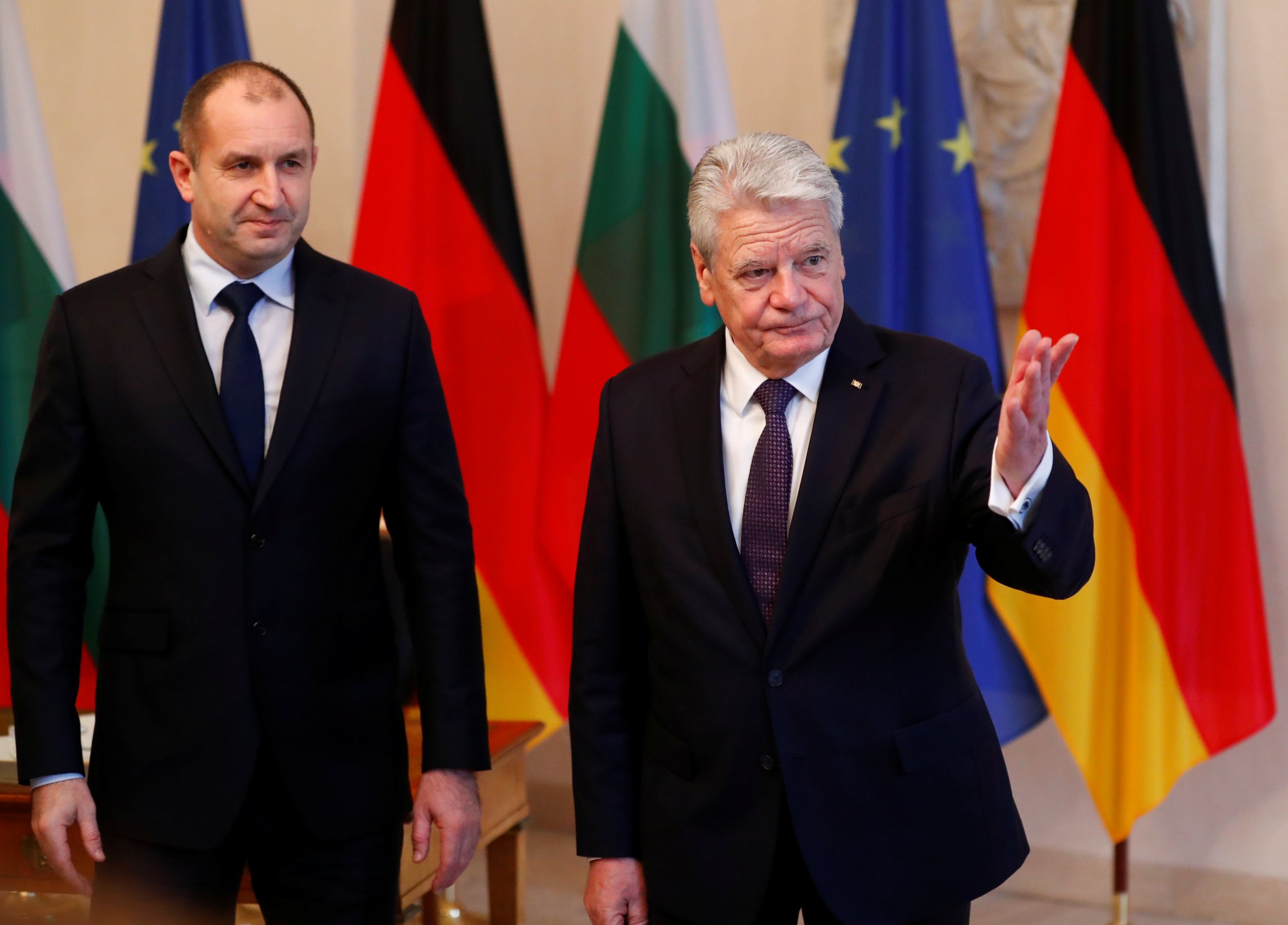 Bulgaria has recalled its ambassador to Turkey for consultations, after an ongoing row about Turkey's alleged involvement in its neighbor's upcoming election.
The Bulgarian Ministry of Foreign Affairs did not specify the reason for recalling Ambassador Nadezhda Neynsky, nor did it mention how long she would remain in Sofia for, in its official statement Thursday. According to Bulgaria's state news agency BTA the elections and the current "situation in Turkey" were the topics discussed.
The move comes after Bulgaria summoned the Turkish ambassador earlier this month to protest his appearance in a campaign video for Bulgaria's political alliance DOST, formed after its leader was kicked out of the Movement for Rights and Freedoms (MRF)—the party that traditionally represents Turkish-speakers in Bulgaria but keeps its distance from Ankara. The video is now off air, deemed to violate the Electoral Commission's rules, amid reports in BTA and other outlets in both Bulgaria and Turkey that Turkey's Labor Minister Mehmet Müezzinoglu publicly backed DOST.
Bulgaria's caretaker prime minister, Ognyan Gerdzhikov, announced Friday, following Neynsky's recall, that measures had been taken to limit "Turkey's interfering in the election process in Bulgaria," BTA reported.
"There are certain attempts which we do not like but they are being cleared," he added.
Turkish interest in the Bulgarian election and votes from Turkish-Bulgarian communities in both Turkey and in Bulgaria, have long been an issue in the Balkan country's politics.
However, officials in Ankara are becoming increasingly at odds with the EU at large over the emerging autocratic tendencies of Turkish President Recep Tayyip Erdogan.
While he began to provoke criticism from the West over tightening the grip on freedom of expression, Erdogan has soured his relationship with the EU in greater leaps since the failed coup against him by sections of his military last summer. His security forces have committed an unprecedented number of detentions of critics and dissenters, following the coup attempt.
As Turkey gears up for a referendum next month that seeks to empower Erdogan's position even further, the Turkish government has attempted to organize rallies in Germany, Austria and the Netherland, in order to mobilize voters among the large diasporas abroad.
Erdogan accused Germany and the Netherlands of "Nazism" after officials blocked rallies in both countries. Denmark's prime minister postponed a meeting with Erdogan following the comments, in a sign of solidarity with its neighbors.