Bulgarian City Passes the Country's First Burqa Ban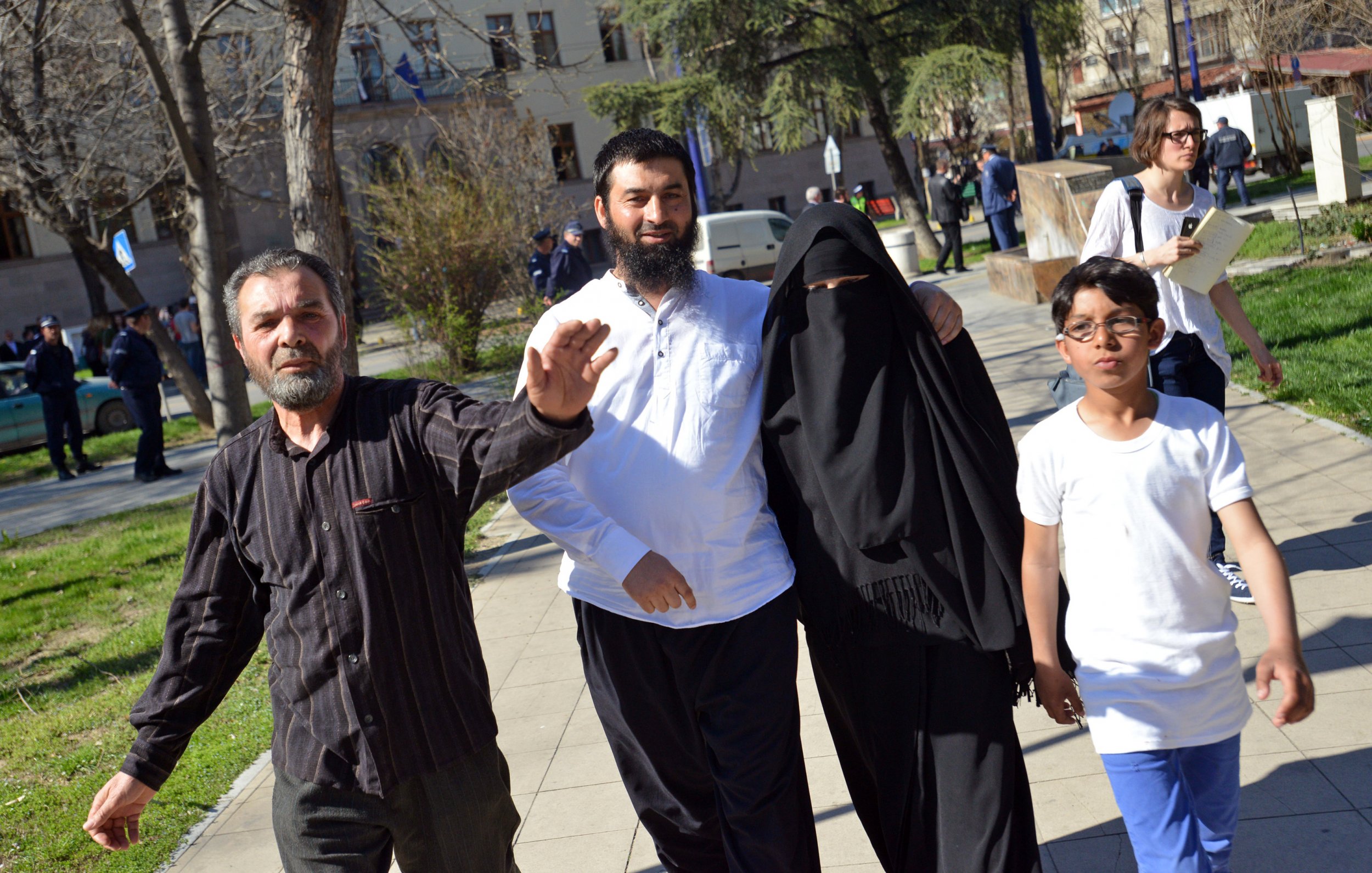 Bulgaria's southern city of Pazardzhik has become the first in the country to ban people from wearing full-face coverings, including the Islamic burqa, for security reasons, Bulgarian daily newspaper Dnevnik reports.
A city council vote in the town of 70,000 approved the ban on veils and any other "accessories" that obscure the wearer's face, including masks, by 39 votes to two. The ban only applies to public spaces and does not cover homes or places of worship and exceptions are made for face coverings used for medical purposes.
Offenders can be fined 300 Bulgarian levs ($175) for their first offense and 1,000 levs ($580) for any subsequent offenses.
Full-face veils are not common among Bulgaria's Muslim minority, which makes up around 12 percent of the country's 7.5 million people. The majority of Bulgaria's Muslims are part of the largely ethnic Turkish minority, which has been present in the country at least since the 1300s.
Pazardzhik, however, has been the subject of several media reports noting that while the burqa isn't popular with its ethnic Turkish Muslim community, the garment is worn by women of the local minority Roma Muslim community, which preaches a more conservative brand of Islam.
"I am tired of hearing that Pazardzhik is the city of burqas," Mayor Todor Popov said. "We want to say aloud that we are not that, but rather a city of responsible people and we will be associated with other achievements."
Bulgaria has endured occasional clashes with Islamic practice, mainly due to the country's fraught historical relationship with neighboring Turkey. Ethnic Turks were subject to mass deportations during Bulgaria's Communist regime, but since the regime's fall in 1990, ethnic Turkish movements have been represented in parliament and government.
Europe's refugee crisis has heightened tensions of late, with nationalist groups such as the pro-Russian Ataka party campaigning against the EU and its solidarity with migrants and refugees.