Who is The Bull from 'The Masked Singer'? All The Clues So Far
The Masked Singer has officially returned to our screens, introducing viewers to five fresh (and talented) mystery performers.
Bull, Pufferfish, Skunk, Mother Nature and Octopus all sang to the four panelists in the Season 6 premiere on Fox on September 22, but two of the five contestants were eliminated on the first night.
The Bull made a bold entrance full of energy, before performing Train's "Drops of Jupiter" to the audience.
For now, the mystery contestant is staying in the competition, so let's take a look at all of the clues and guesses to try and deduce the identity of this masked singer...
The Bull's clues on The Masked Singer
Bull shuffled their way onto the stage and looked very comfortable with their choreographed moves. You can't read too much into the physical frame of the contestants beneath their costumes, but it's safe to assume that the Bull is a well-built individual.
During their pre-performance video, Bull dropped a number of clues about their upbringing. Walking out wearing a hoodie with the words "Don't Talk To Me" written across it, the deep-voiced contestant said they'd grown up in a small town surrounded by cows.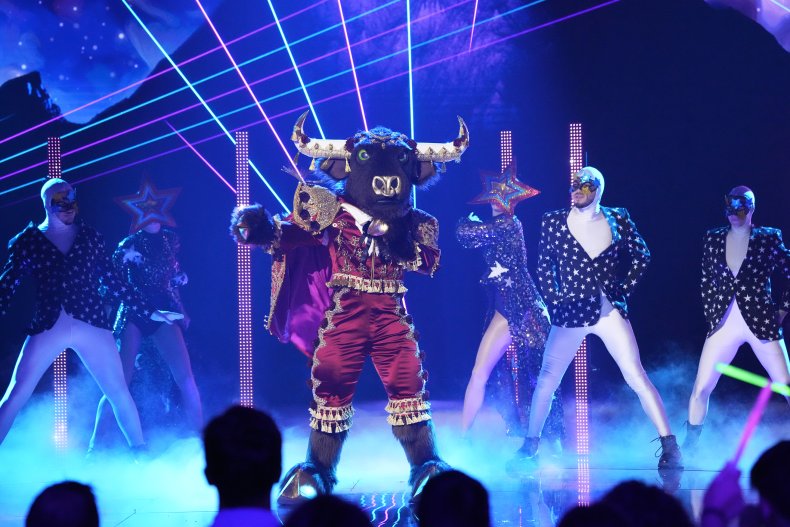 They also talked about having bigger dreams and leaving the town in search of their destiny, and becoming "the greatest of all time."
The next clip showed Bull wearing a matador's outfit, in a boat on the ocean. Opening up a map, Cooperstown was marked, which panelist Robin Thicke said must be related to baseball - so it might be an athlete.
Bull talked about being told "no" many times before finally making it to Hollywood and even Forbes took notice. Other clues littered throughout the video package included doors, an astronaut and a stuffed lion.
After the performance, Bull explained why they wanted to take part in The Masked Singer. They said: "Well, Nick, you might find this as a huge surprise, but I'm actually quite shy about singing, so..."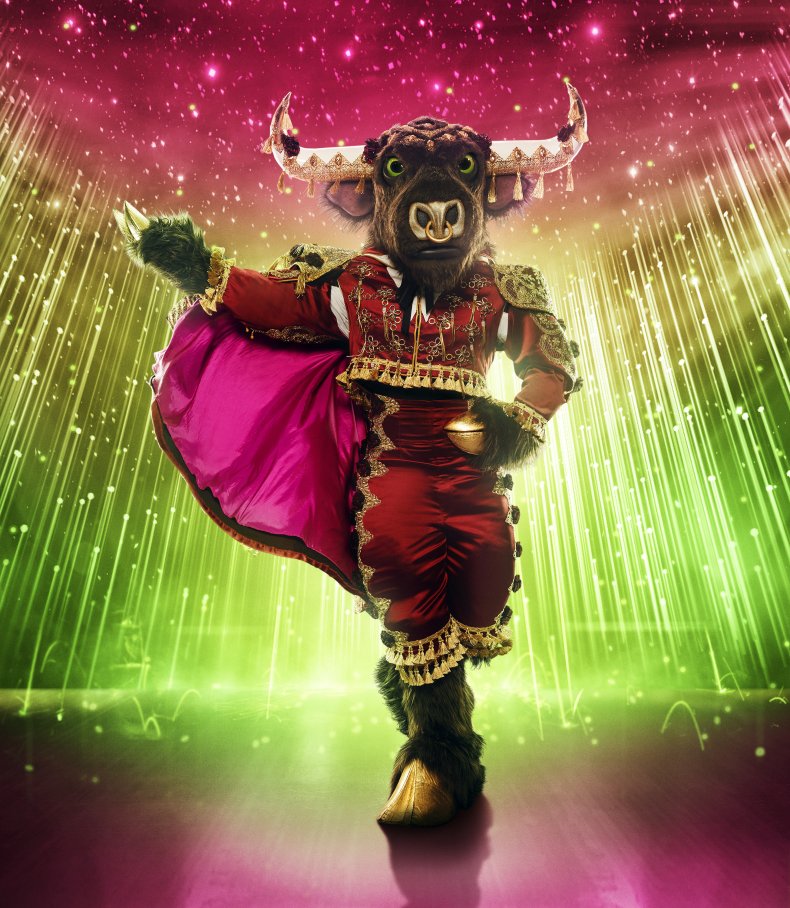 The panelists' guesses
Each of the panelists noted Bull's singing and dancing abilities before making their guesses.
Jenny McCarthy said she initially thought of American singer Lance Bass, but noted a potential boyband element and then guessed Backstreet Boys' Brian Littrell.
Robin Thicke stated the only person he could think of that could sing and dance that well was Sisqó.
Ken Jeong thought it was Dwayne "The Rock" Johnson, but the studio audience seemed to disagree.
Nicole Scherzinger didn't announce her guess, as she wants to play her cards close to her chest so the other panelists don't snatch her ideas.
Who was voted off The Masked Singer?
We lost two contestants in the first episode of Season 6, with Octopus unmasked in Episode 1, and Mother Nature set to be unmasked at the start of Episode 2 on Thursday, September 23.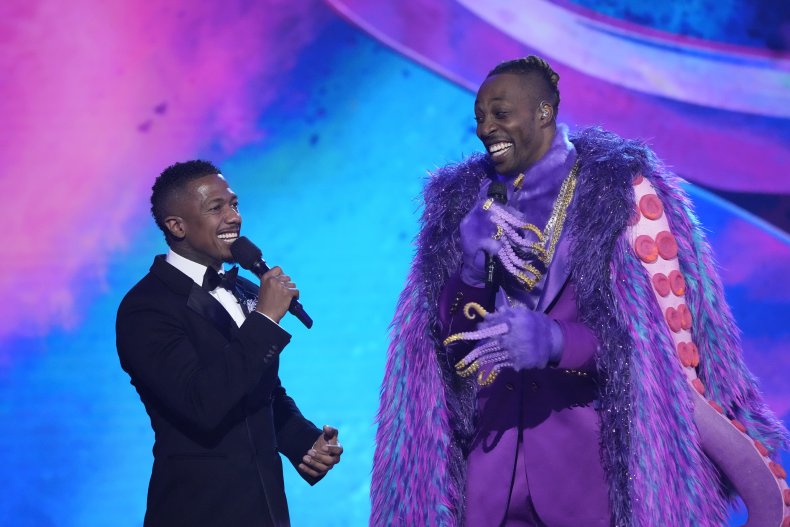 Octopus, who sang "Tutti Frutti" by Little Richard, was revealed to be NBA star Dwight Howard.
Mother Nature sang "I'm Coming Out" by Diana Ross, and their identity will be revealed in round two.
The next episode of The Masked Singer airs at 8pm ET tonight on FOX. Each subsequent episode will go back to airing on Wednesday nights.