In the Bull Season 3 premiere, Jason will return to work after his heart attack, CBS announced Thursday.
"Bull returns to work following his heart attack with a new rich client for the firm to represent: an insurance company being sued by a dying mother for denying coverage of her liver transplant," reads the network's synopsis of "The Ground Beneath Their Feet."
In the Season 2 finale, "Death Sentence," Dr. Jason Bull (Michael Weatherly) kept his client from death row for a crime he didn't commit, but then had a heart attack. The episode ended with him lying on the steps of the courthouse and calling 911 for himself.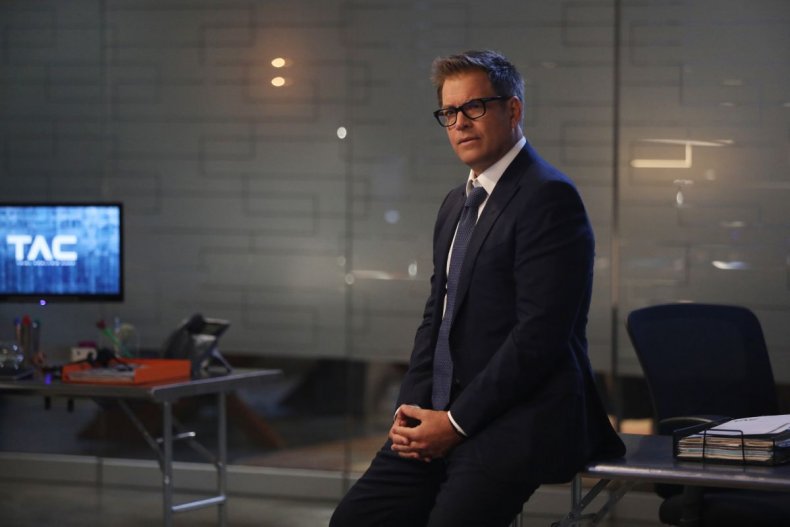 With the show named after his character, there never seemed to be a question of if he'd survive. Instead, the question going into Season 3 is if the heart attack will change him.
The CBS series is based on the early career of Dr. Phil McGraw, the founder of a trial consulting firm. Dr. Bull uses psychology, human intuition and high tech data to get inside the minds of jurors, lawyers, witnesses and the accused. His TAC (Trial Analysis Corporation) team consists of lawyer Benny Colon (Freddy Rodriguez), neurolinguistics expert Marissa Morgan (Geneva Carr), investigator and former NYPD detective Danny James (Jaime Lee Kirchner) and stylist (and law student) Chunk Palmer (Christopher Jackson).
Marissa almost resigned at the end of Season 2, but she retrieved her letter from Dr. Bull's desk before he saw it. As seen in the photo below from the Season 3 premiere, she continues to be a member of TAC.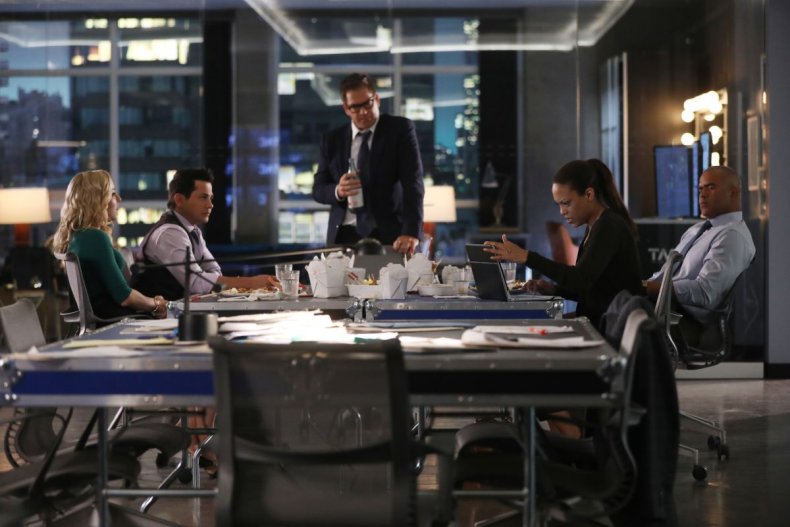 The team had a hacker, Cable McCrory (Annabelle Attanasio) but Attanasio isn't returning for Season 3, according to TVLine in July. The actor will be directing a movie. It is unknown how Bull will say goodbye to Cable, but she is still listed under the regular cast in the press release for the Season 3 premiere. Attanasio's character was briefly fired from TAC after she was willing to break the law to help a friend whose boyfriend was accused of a crime. Dr. Bull hired her back after she helped her replacement during a case.
TAC will still have a hacker in Season 3, with MacKenzie Meehan recurring as Taylor, The Hollywood Reporter said on August 13. Taylor previously worked at the Department of Homeland Security with Marissa.
Bull Season 3 premieres Monday, September 24 at 10 p.m. ET on CBS.