Teen Hit By Bullet While Praying, Deputies Say Kneeling Position May Have Saved Her Life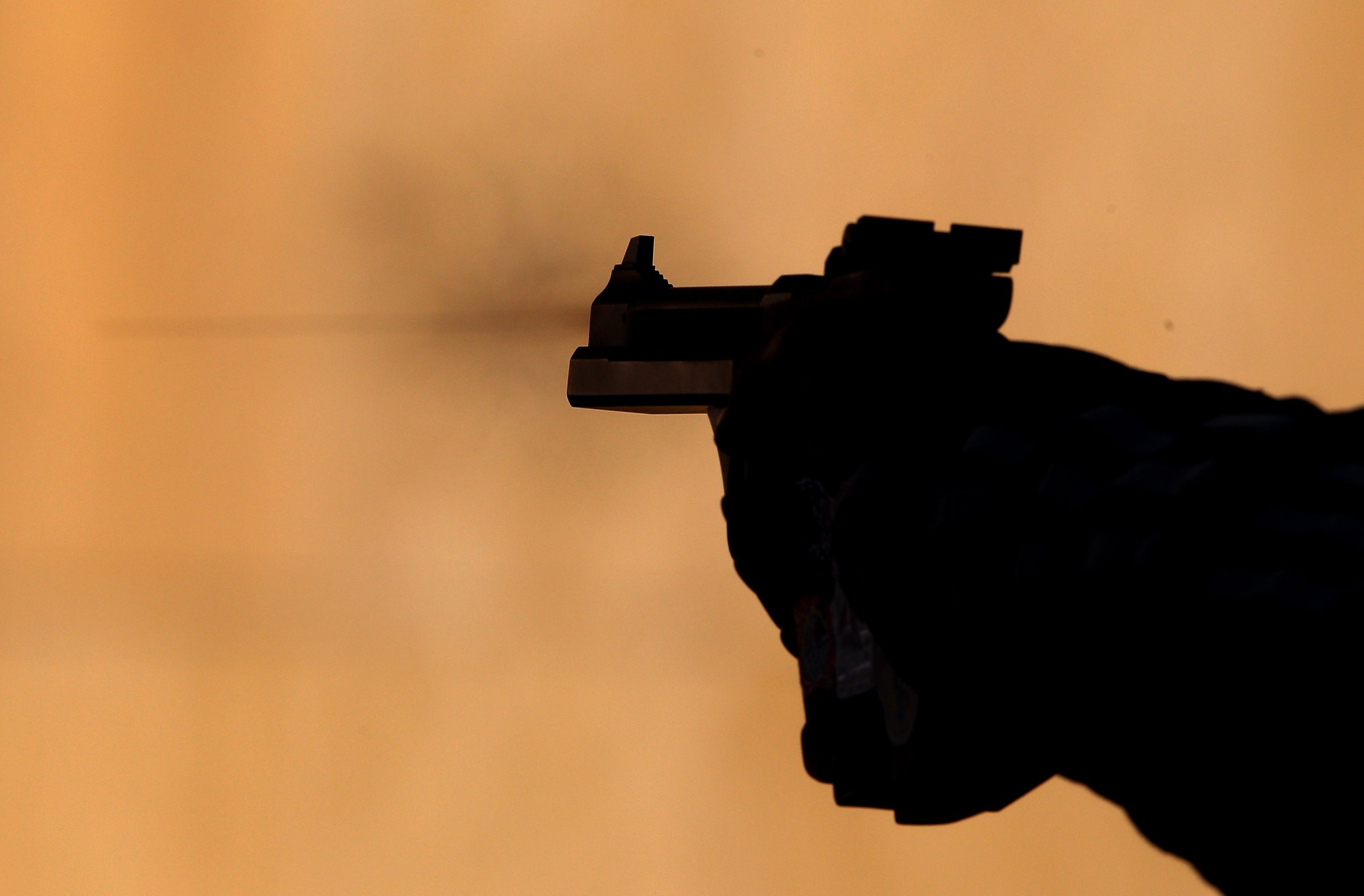 A 14-year-old girl's decision to pray before bed on Monday night may have been the choice that saved her life after a bullet came barreling through her bedroom wall.
The Harris County Sheriff's Office told KTRK that around 11 p.m. local time on Monday night, the 14-year-old girl, who was not identified by name, knelt by her bedside to pray. Then, a bullet came through the wall of her bedroom in her Harris County, Texas, apartment.
It hit the teenager in the arm and she was transported to the hospital where she was treated for non-life threatening injuries. However, officers didn't share specifics on the injuries that she sustained.
Harris County Sheriff's Office deputies explained that the girl's decision to pray may have prevented a tragedy. Had she been lying in the bed or standing up, officers told KTRK that her injuries may have been worse because of where the bullet would have hit her.
Harris County Sheriff's Office deputies explained that they believe the bullet was fired from an apartment in the complex of her home, but as of Tuesday morning, no arrests had been made. Newsweek reached out to the Harris County Sheriff's Office but did not receive a response in time for publication.
On Monday, a woman in Utah was indicted for the accidental fatal shooting of a 14-year-old boy on September 23. Kayleen Richins was charged with negligent homicide after the 14-year-old boy, identified as Z.K. in a probable cause statement, was struck by a bullet and killed in Rich County, Utah.
At the time, Richins and her family were using a paper target for shooting practice with a hunting rifle. Behind the target was a dense forest and beyond the forest was a road, where Z.K. and his family were driving. While the family was passing by in their car, a shot pierced their jeep, killing Z.K.
The probable cause statement noted that the road beyond the forest was not immediately noticeable from where the target was set up and it would have required someone to investigate past the trees.
"The Defendant did not investigate beyond the trees," the probable cause statement said. "It was this failure to properly ascertain what was downrange of the target before setting up the target and firing the shot that led to Z.K.'s death."
Negligent homicide is a class-A misdemeanor in Utah and is punishable by up to one year in prison, as well as, a fine.