Bulletproof Backpack Sales Soar After Deadly Mass Shootings, But Are They Worth It?
Deadly mass shootings over the weekend have led to a heavy increase in sales for bulletproof backpacks as the start of school nears for most of America's children.
A Texas company that sells survival gear, including bulletproof backpacks, said its orders skyrocketed over the weekend after the deadly mass shootings occurred in both El Paso, Texas and Dayton, Ohio.
Roman Zrazhevskiy of ReadyToGoSurvival.com told the Houston Chronicle that orders over the weekend were more than just unusually high.
"Our baseline is 100 units a month," Zrazhevskiy said. "We sold 300 units just over the last few days."
Zrazhevskiy said those who are now purchasing bulletproof backpacks are not necessarily survivalists, but rather everyday ordinary people wanting to add an extra safety measure for their children in the case of a shooting scenario.
"They're not survivalists at all," said Zrazhevskiy, who added that most of his orders come from California, Florida and New York. "They are normal upper middle-class, and upper-class professionals."
Though bulletproof backpacks may seem like one way of safeguarding students, they're not guaranteed total protection, they might not be allowed in many schools and they are not cheap.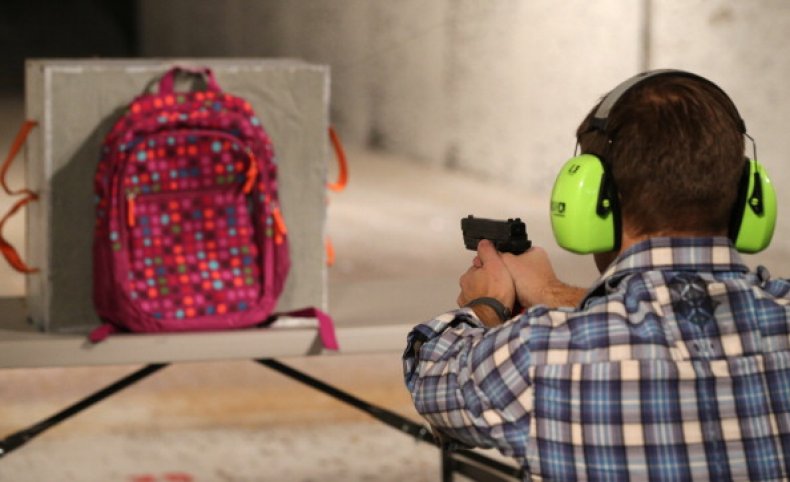 Should a shooting scenario go down, the backpack could protect approximately 25 percent of the body. Because of mass shootings, many schools around the country only allow clear and see-through backpacks for security purposes, and bulletproof backpacks can cost into the hundreds of dollars. Oh, the backpacks might not have the ballistic testing one might expect.
Bulletproof backpacks can be bought in several places from Academy to Amazon.com, home and office supply stores, and other sports outlets and survivalists retailers.
Kelly Laco, a Justice Department spokeswoman who spoke on behalf of the National Institute of Justice (NIJ), says products like bulletproof backpacks might not have gone through the same testing as equipment and armor for law enforcement and military.
"The National Institute of Justice — the research, development and evaluation agency of the Department of Justice — has never tested nor certified ballistic items, such as backpacks, blankets or briefcases, other than body armor for law enforcement," Laco said. "Marketing that claims NIJ testing or certification for such products is false."
The description of this "bulletproof backpack" states it is "built with lightweight armor throughout the interior, this backpack can be worn to protect you against bullets coming from behind. You can also take the backpack off and use it to shield your face or head whenever you feel that a greater level of protection is needed."
Oh, it also has a built-in audio port for hands-free music.
The first of two deadly mass shootings happened Saturday (Aug. 3, 2019) at a Walmart in El Paso, Texas, when a gunman identified as Patrick Crusius, 21, opened fire and killed 22 people and injuring more.
A second massacre went down roughly 13 hours later in Dayton, Ohio, when a masked gunman identified as Connor Betts shot and killed nine people during a 30-second span in a popular downtown nightlife area.