Fox Business is 'Abhorrent', 'Bulletproof' Singer Says, For Using Song In Segment On Bulletproof Backpacks
The artist behind the song "Bulletproof" has hit out at the Fox Business Network after producers decided to use of the song for a back-to-school segment about bulletproof supplies, including backpacks, for students.
In an interview with Billboard this week, La Roux singer Elly Jackson said the network's use of the song, was "abhorrent," claiming it effectively distorted the song's original meaning.
"Using 'Bulletproof,' a song I wrote about relationships, for a piece like this is abhorrent," Jackson said.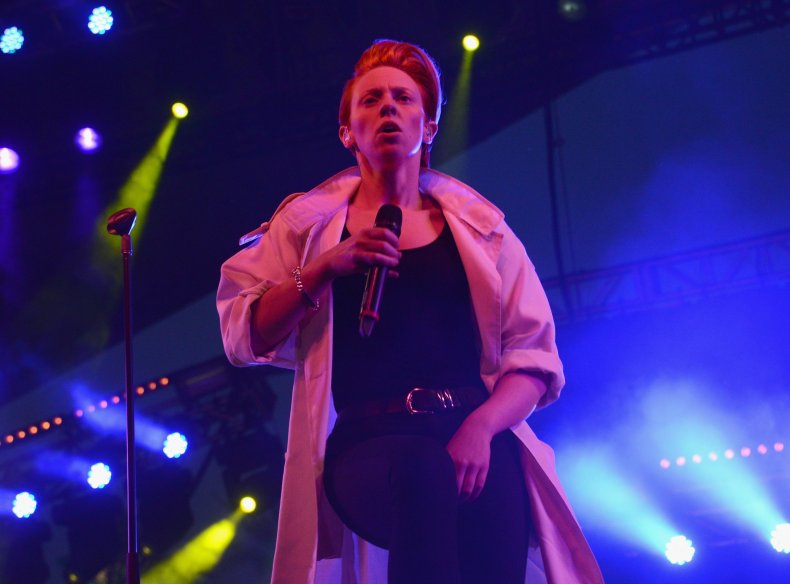 "I have never, and would never approve my music to be used in this way," she asserted.
FBN used the song in a back-to-school segment on its Mornings with Maria program that saw host Maria Bartiromo interview Carolina Ballesteros Casas, a spokesperson from the company MC Armor, which manufactures bulletproof backpacks, jackets and other school supplies aimed at protecting students in the event of a school shooting.
Media watchdog Media Matters accused Fox Business of glamorizing bulletproof backpacks in the segment.
In a transcript of the segment shared online by Media Matters, Ballesteros Casas describes how the company merges "fashion with ballistics," telling Bartiromo about the different collections available "for kids."
Asked why the backpacks had been designed specifically for children in the U.S., Ballesteros Casas says: "In the U.S., sadly, there's the guns, everybody can have a gun. So, here, kids need to be protected, and we have the fact that there is some school issues, so we need to bring this to the United States."
Noting that the backpack "doesn't even feel like it's heavier than a regular backpack," Bartiromo asks how it has been designed.
Ballesteros Casas explains where a "backpack plate" has been added, which Bartiromo fills in is "what stops the bullet."
"It has to be hard, not soft," Ballesteros Casas says. "Because kids-we work with pediatricians, we have a company, we do research and development. And the pediatrician says kids before 15 years, they don't have fat, they don't have enough muscles, so they need to have hard ballistics."
"And also it can be worn as a shield," the MC Armor spokesperson adds.
Read more: Fox Business Promotes Bulletproof Backpacks by Playing La Roux's Pop Song 'Bulletproof'
"Oh my goodness. It's incredible that this has come to this though, that we need bulletproof clothing," Bartiromo says, before adding: "Some of these things are quite fashion forward."
Noting that "13 presidents in Latin America," wear products from its "black collection," Ballesteros Casas says: "You can see it's wearable. It's fashionable, but wearable, but protection."
In an earlier statement made to Newsweek this week, a Fox Business Network spokesperson said: "The song was chosen by the production team and the selection has been addressed."