Street Artist Hangs Bulletproof Vests in Back-to-School Sections of Retail Stores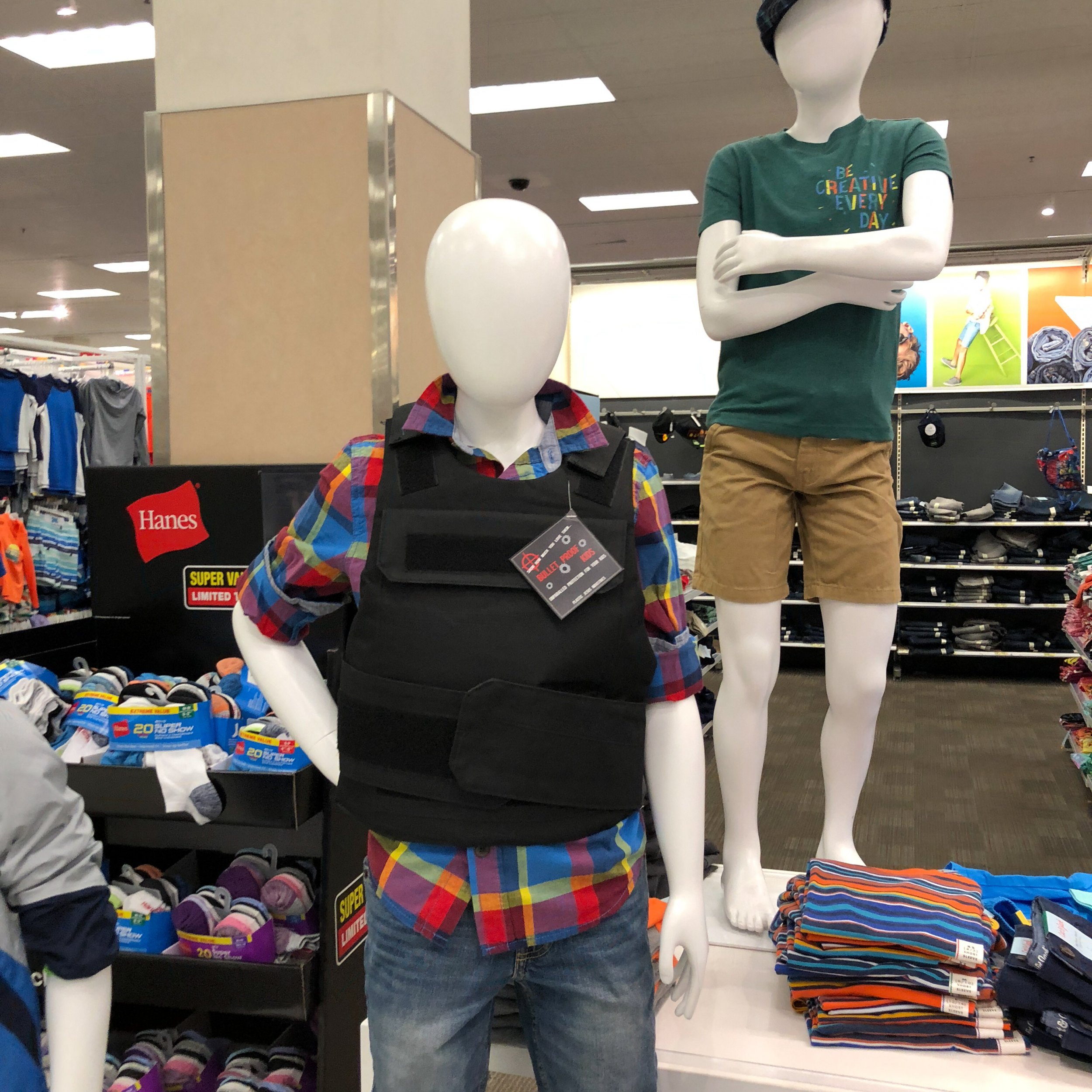 A street artist who goes by the name Plastic Jesus hung kid-size bulletproof vests in the back-to-school sections of three Target stores and one Macy's in Los Angeles over the weekend. The rise in deadly school shootings inspired the British-born artist's installations, which came complete with a plastic tag with bullet hole designs that read, "Show how much you love them...unparalleled protection for your kids."
On Wednesday, the artist, Plastic Jesus, who refused to give his real name because some of his actions are illegal in the U.S., told Newsweek that the back-to-school season was "a poignant time for the project" in the wake of continuous school shootings.
"I'm not sure what crime there is for putting something in a store, but I'm sure there's something," said the artist. He said he had ordered the vest fabric from a hunting store online, and designed the label in no more than 25 minutes using his laptop.
Plastic Jesus confirmed he did not stay to watch the reactions of people in the store or wait to see who had taken them down, but he did post the project on multiple social media platforms. In an Instagram post, he joked that the project was endorsed by the NRA.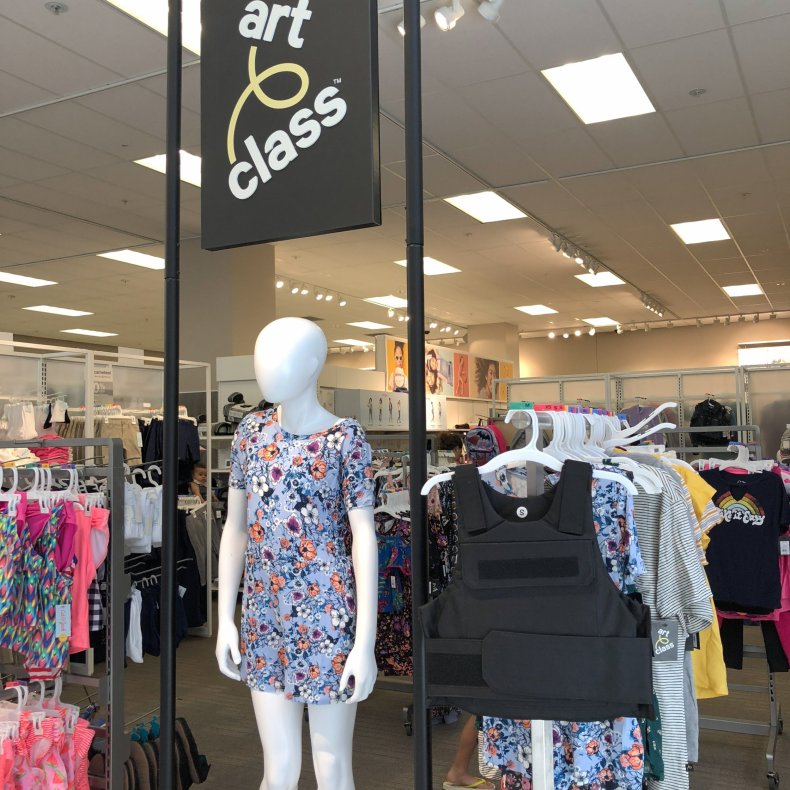 "Good visual communication has to engage people, not switch them off or horrify them. This might be a potential reality. We might be sending our kids to school like this," said Plastic Jesus on what he thought was the most jarring aspect of the project.
"We're finding so many excuses to validate these shooters. Things like video games or bad families are being used to excuse their actions. Seeing shootings so normalized is abhorrent."
He said he's also seen active school shooter drills advertised on buses in Los Angeles lately that he said were mind-boggling for him to process as someone British-born. Crimes related to gun violence do not happen as often in the U.K. Plastic Jesus clarified that the actions themselves, not the volume of news about school shootings, is what inspired the art. He said what inspires his work is whatever he feels "impassioned" about on a personal perspective.
Plastic Jesus has received backlash from President Donald Trump supporters for his previous work, a miniwall around the Trump star in Los Angeles.