'Bully' Slammed for Mocking Teen's Lunchbox Notes: 'You Should Be Ashamed'
A post on Reddit has caught the attention of thousands after a teen shared that she called out a classmate who received personal notes packed in with her lunches.
Reddit user u/aitalunchnotes wrote about the incident and the events that followed on the subreddit "Am I the A**hole," in a post that has been voted on over 12,000 times.
Commenters were quick to call out the teen's actions as bullying.
About 20 percent of children between the ages of 12-18 experience bullying nationwide, according to stopbullying.gov. Nineteen percent of students in grades 9-12 say they were bullied on school property in the 12 months prior to the survey.
According to the National Center for Educational Statistics, though a higher percentage of male students report being physically bullied, a higher percentage of female students reported being the subjects of rumors and being excluded from activities on purpose, reports Pacer's National Bullying Prevention Center.
The Redditor, who identifies as a 16-year-old female, explains that a girl she describes as "a little weird" recently enrolled at her high school.
She said at first the new girl would eat her lunches in her car until someone in the Redditor's friend group invited her to join them to eat.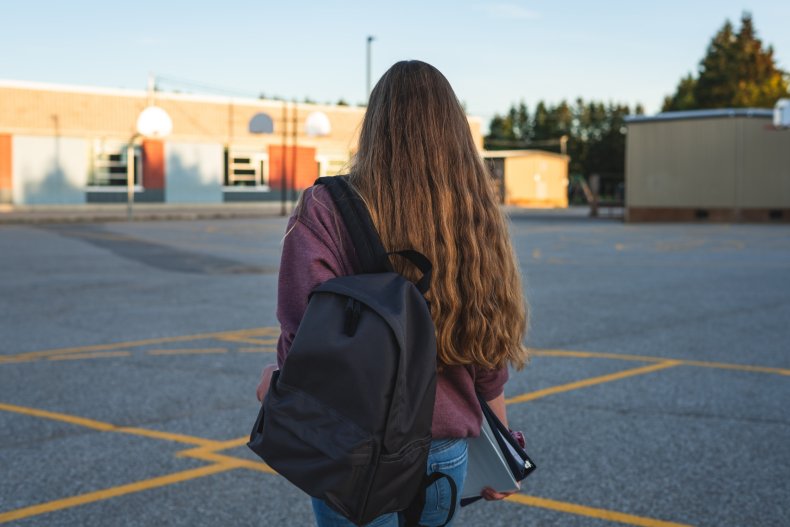 "I noticed that all of her lunches had a little piece of paper and she'd read it, smile for like 2 seconds, then fold it up and put it in a pocket in her lunchbox," the Redditor wrote. "Sometimes she'd take it out and read it a couple times during lunch."
The Redditor said she asked the girl about them and found out they were notes from her nanny who places them in her lunch each day.
"I asked if she thinks that's a little embarrassing because I don't know anyone who's had notes in their lunches past 5th grade," the Redditor wrote. "She got kinda defensive and said that her nanny does similar things for her siblings, who are all in preschool or elementary school so it kinda proved my point."
The Redditor said that after the encounter the girl began to eat in her car again.
"One of my friends got mad at me because apparently she had a really bad home life before moving here and she's never had anyone do that stuff for her," the Redditor wrote. "[I don't know] how [the f**k] she expected me to know, considering she usually only talks about school but it's starting some drama in my friend group so I wanted to know if I was the a**hole."
The girl was slammed in the comment section saying her actions made someone "feel bad about something that brings them joy for a brief moment," as one commenter put it.
"YTA [You're the a**hole]. You don't have to know anything about a person to treat them with kindness," wrote another.
Newsweek contacted u/aitalunchnotes for comment.