How We Talk about Bullying After School Shootings Can Be Dangerous: Experts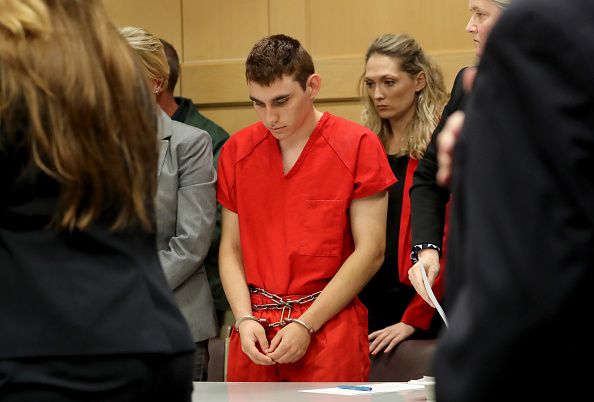 Last week, former student Nikolas Cruz stormed a Florida high school with an AR-15 semiautomatic rifle, murdering 17 people and injuring 14 others in the largest mass school shooting since 2012's Sandy Hook Elementary massacre.
The media frenzy that's followed has attempted to profile the 19-year-old and decipher what could have prompted him to unleash violence on his former peers at Parkland, Florida's Marjory Stoneman Douglas High School. Amid revelations of gun obsession, mental health issues and family tragedy, an all-too-familiar line has made its way into the mix: Cruz was likely bullied.
While an estimated one in 10 million bullied students in the U.S. actually go on a shooting rampage, the word "bullied" is consistently circulated in wake of a shooting—including at a listening session between Parkland students and President Donald Trump on Wednesday.
Dave Cullen, author of the investigatory tome Columbine, told Newsweek that people are "desperate for answers" after school shootings, and sometimes lurch toward conclusions "with good intentions," but not enough meaningful information.
The situation "may have much more to it, and it may be harder to understand," said Emily Bazelon, author of Sticks and Stones: Defeating the Culture of Bullying and Rediscovering the Power of Character and Empathy. "But if you slap a label on something, you risk missing the more complicated, underlying reality."
Bullying becomes a label
There are various reasons bullying emerges as a possible motivating factor after school shootings.
Bullying affects an estimated 28 percent of 12-to 18-year-old U.S. students and is often linked to another commonly referenced reason behind school shootings: mental health disorders. Some who have been frequently bullied experience lasting ramifications, such as depression and anxiety. A central point of Trump's supposed crusade against gun violence is tackling "the difficult issue of mental health."
While a significant portion of bullied students may become depressed, 8 percent become "angry, and aggressively so," said Dorothy Espelage, a psychology professor at the University of Florida.
"They become what we call the bully victims," Espelage told Newsweek. "They become very angry, they may act out aggressively online. They may not hit back, but they definitely ruminate."
About 71 percent of school shooters felt "persecuted, bullied, threatened, attacked or injured" leading up to their rampage, according to Secret Service data. Bullied high schoolers are also more than twice as likely to bring guns or knives to school as their non-bullied peers.
A few school shooters have even acknowledged bullying as a driving force behind their attack. Caleb Sharpe, a 15-year-old who killed one student and injured three others in Washington state last September, wanted to "teach everyone a lesson about what happens when you bully others," according to case documents.
These perceptions have stuck with the public. Eighty-six percent of students think "other kids picking on [other students], making fun of them or bullying them" causes teenagers to turn to lethal violence in schools, according to a National Voices for Equality, Education and Enlightenment survey.
A profile of a school shooter "does not exist"
When Cruz gunned down 14 students and three staff members, references to bullying surfaced — even though the district has not disclosed whether it investigated any bullying. Superintendent Robert Runcie told the Miami Herald he was unaware of any harassment against Cruz.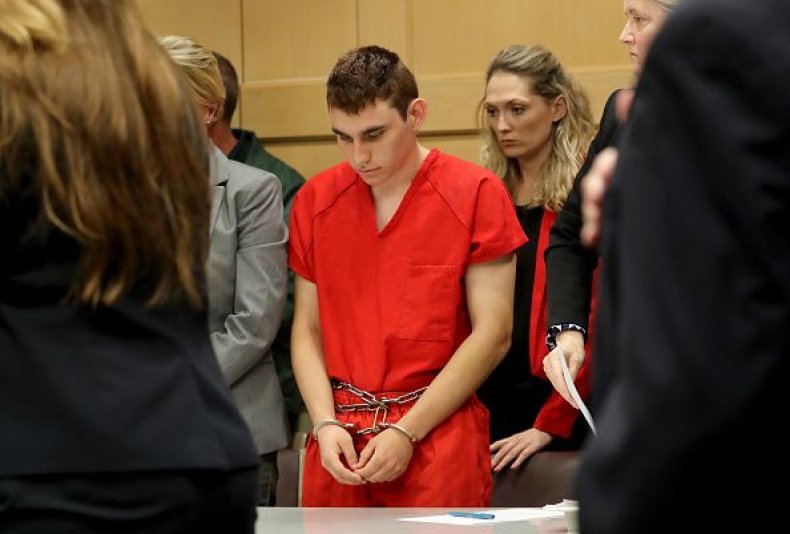 Coverage from the Herald drew from source accounts and depicted Cruz's experience on the Marjory Stoneman Douglas High School's campus as "a dark place where he was mocked and ridiculed for his off behavior."
A former neighbor of Cruz's, Paul Gold, told the Herald that factors such as bullying shouldn't serve as an excuse for Cruz's behavior, but added, "if you wanted to create a kid who was a serial killer, this is how you would do it." Attorney Jim Lewis also told CNN that Cruz "was a smaller kid and [there's] some indication there might have been some bullying going on."
"We know these kids," a contributing writer for TIME said. "The kids who are bullied, ostracized."
In actuality, we don't know them.
There are more than 25 million middle and high school students in America. More than a quarter report being bullied, and an estimated 200,000 bring some type of weapon to school over the course of a month.
But only a few will ever carry out a school shooting.
A profile of a school shooter "does not exist," the FBI surmised in a threat assessment report. Generalized assumptions that school shooters were bullied perpetuate a false idea that school shooters all fit a mold—or that bullied students are at risk of becoming school shooters, said Peter Langman, a private practice psychologist and school shooting expert.
"Most kids in high school and middle school are teased at some point, maybe feel excluded," he said. "That does not create mass murder."
"I want to know more"
When psychology professor Espelage hears a school shooter was bullied, her response is always, "I want to know more ... what else?"
"What were the other risk factors?" she said. "What put him at risk for victimization?"
Classifications of school shooters are expansive and inconclusive, the FBI threat assessment report found. Using categories such as personality and social dynamics, the report identified more than 45 potential behaviors and traits associated with shooters; the list spans nine pages of the 52-page report.
If Cruz was indeed bullied, the conversation should also note his own, non-passive behavior. Cruz was reportedly often moody and "seemed to delight in antagonizing others," according to The Washington Post. He picked fights, stole people's mail, threw rocks and vandalized property.
This portrayal sharply contrasts descriptions of 15-year-old alleged shooter Gabe Parker, who gunned down two peers at a Kentucky high school in January. Classmates had described him as a "shy" sophomore who played trombone for the high school band. The Courier-Journal cited one student who "heard the rumors that he had been bullied, but could not say whether or not it was true."
Virginia Tech shooter Seung-Hui Cho was reportedly bullied but isolated himself from others. Cho "almost never opened his mouth and would ignore attempts to strike up a conversation," according to various media reports.
"Social isolation is a critical component if they have no one to turn to and they don't have that support," Espelage said.
When Eric Harris and Dylan Klebold killed 13 people at Columbine High School in 1999, the media immediately labeled them as bullied loners seeking "revenge against the jocks." Subsequent investigations would largely debunk this line, and start to highlight the crucial role their personalities played.
Harris was a psychopath with a notable friend group, and he dated around. Klebold battled depression but had college plans, and had taken a date to prom days before the shooting. Neither were extreme social outcasts, later reports stated.
"It's not just [that the bullying] happened, it's who it happened to, and who that person is psychologically speaking," Langman noted. He pointed to Harris: "He was incredibly grandiose, he fantasized about raping girls, he fantasized about dismembering and mutilating human bodies with a knife. He was sadistic."
Cullen said initial reports that Harris and Klebold acted on account of bullying "destroyed all hope for most of the nation ever understanding [Columbine]" and its complexities.
"The media need to realize that some kids who didn't really know the perp assume [there's been bullying], because we taught them that's the profile," he said. "We should try to get to the bottom of it and candidly convey what we can."
Looking past the phrase "bullied" and delving into the real—and sometimes dark—facets of human persona isn't always easy, Bazelon said. But it's necessary.
"Figuring out the anatomy of a school shooting is like figuring out the anatomy of a suicide," Bazelon said. "It's just so sad that we keep having to do this."