Buoyant German Millennials Make Their Entrance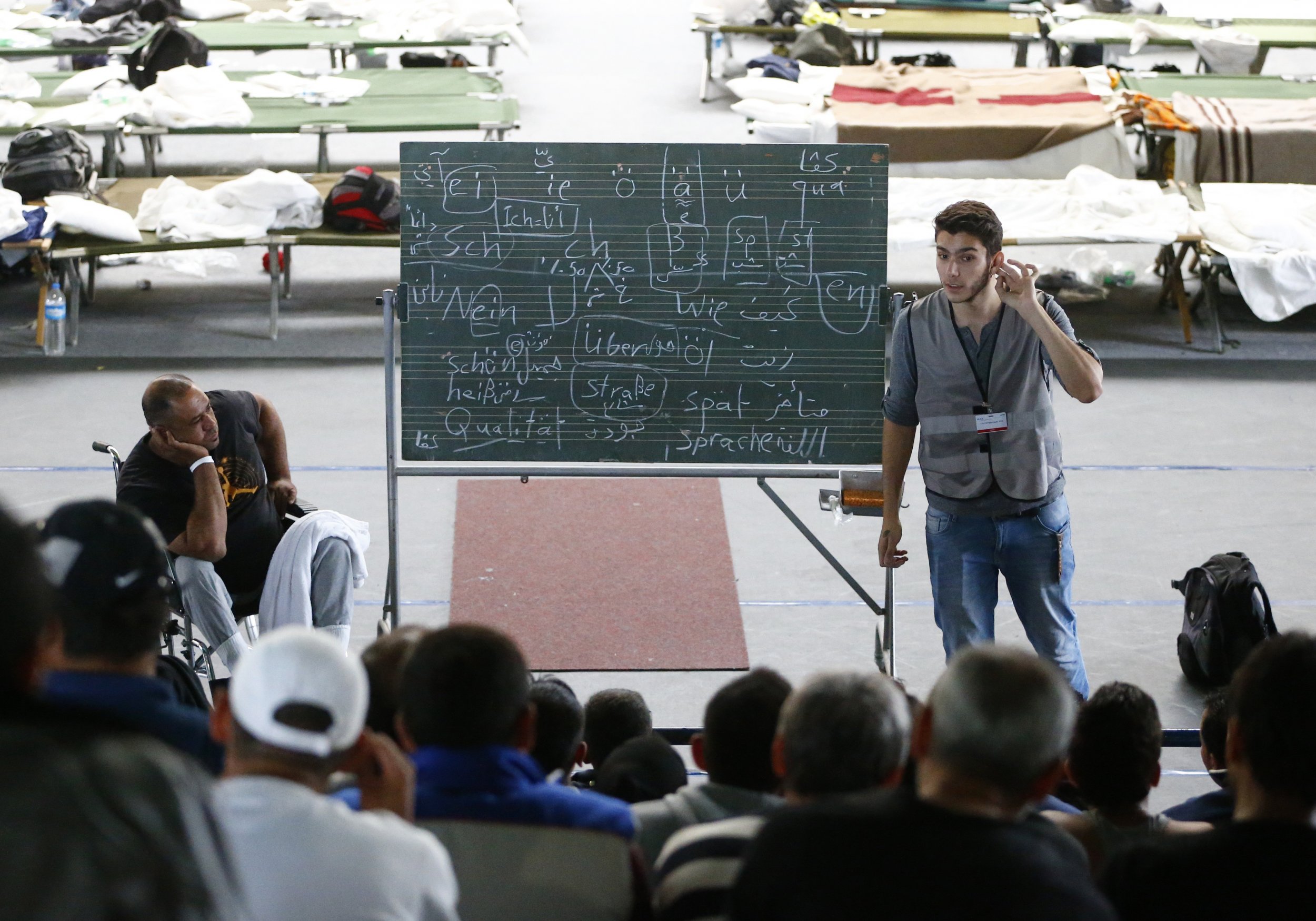 This article first appeared on the Carnegie Europe site.
Something is happening to Germany.
This time, it's not due to Chancellor Angela Merkel. She has taken big risks in dealing with Russia over the Ukraine crisis, in handling Greece's economic woes and, especially, in adopting an open-door policy toward the refugees fleeing the wars in Syria and Iraq.
Her stance on the migrants has earned her praise and criticism. Either way, Merkel is setting an agenda for Germany that is having immense implications for the country's influence in Europe.
But another agenda is being mapped out, this time by young people between the ages of 12 and 25. It's one that the established political parties ignore at their peril.
A survey published on October 13 by Shell, the global group of energy and petrochemical companies, concluded that German youth are pro-immigration, want flexible working conditions, fear xenophobia and distrust political parties, corporations, churches and banks. If that doesn't send a signal to the German political and economic elites about the aspirations of the younger generation, what will?
Moreover, because Germany is the country with Europe's biggest economy, what its young people think and want has the potential to feed into Europe's future social, political and security policies. That is why these findings should be taken seriously.
Shell is no novice when it comes to seeking out trends among German youth. The Anglo-Dutch company began such research back in 1953, when Germany was emerging from the ruins of World War II and was about to embark on a remarkable economic recovery.
Much has happened in the interim, as Shell's previous studies show. But this new survey is particularly important. It is about a generation without a memory of the Cold War, without a memory of the Berlin Wall.
"The 17th Shell Youth Study is the first dedicated to a generation who have grown up entirely in a reunited Germany," the report states. "The young generation of today only know about the Cold War and the fall of the Berlin Wall from narrative accounts. Nevertheless, this adolescent generation also has to find its place in a crisis-ridden world," the study adds.
In practice, instead of putting up mental walls to insulate themselves from globalization—which, in some cases, their grandparents have tried to do—the youth realize they have to jump at opportunities, especially through education.
As this study shows, those who leave school without a qualification have much worse prospects of finding an apprenticeship, demonstrating how companies increasingly need an educated workforce. Yet even those who do complete school with a leaving certificate worry increasingly about finding the job they want.
Despite that, this young generation is not prepared to mope. "There is no waning of the optimism of young people in Germany," the report states. If anything, the youth of 2015 can be described as a "generation raring to go."
And how! Today's youngsters are unwilling to accept the old patterns of work—a job for life and a lack of flexibility in balancing work and family. "They also expect more from their employers," the report says. Over 90 percent of young people believe that the family and children should not lose out because of work.
On wider social, political and security issues, the youth seem clear about Germany's direction. Given how the subject of immigration and refugees is dominating the political debate, the youth seem to be taking such socially complex issues in their stride. Young Germans have established or joined many of the civil organizations that have spontaneously sprung up in towns and cities to help the refugees.
The study bears out this new, open approach. Only 29 percent of young people are afraid of immigration, while 48 percent fear xenophobia. And compared with 2006, when 58 percent of young people wanted curbs on immigration into Germany, today the level has fallen to 37 percent.
Such findings lead on to questions about war, conflict and terrorism—and Germany's international role. Because of the Ukraine crisis, over 62 percent of Germany's youth fear a war in Europe, up from 44 percent in 2010, the date of the last survey, and three-quarters are afraid of terrorist attacks. Young people want Germany "to pursue a major role as a mediator in international politics, but without intervening." Plus ça change.
What is changing is that the younger generation is highly politicized. A Shell survey in 2002 showed that only 30 percent of young Germans were interested in politics. By 2015, the figure had jumped to 41 percent. Almost 6 out of 10 young people in Germany have participated in one or more political activities. One in four has been involved in a demonstration.
The mainstream political parties might think they can take heart from such trends, believing they would be the beneficiaries. That would be a mistake.
"This political interest is associated with a willingness to take part themselves in political activities," the report states. But "the mainstream parties do not stand to gain from this," the survey explains, because they are not trusted. Instead, the youth's trust is greatest in the police, the courts, and human rights and environmental conservation movements.
While these surveys throw fascinating light on Germany's youth, the more interesting question is whether any government since 1953 has reacted to such findings. That would really show how much Germany has changed.
Judy Dempsey is a nonresident senior associate at Carnegie Europe and editor-in-chief of Strategic Europe. Follow her on Twitter @ Judy_Dempsey.