Twitter Isn't Here For Forest Whitaker Movie About a Black Congregation Helping a KKK Runaway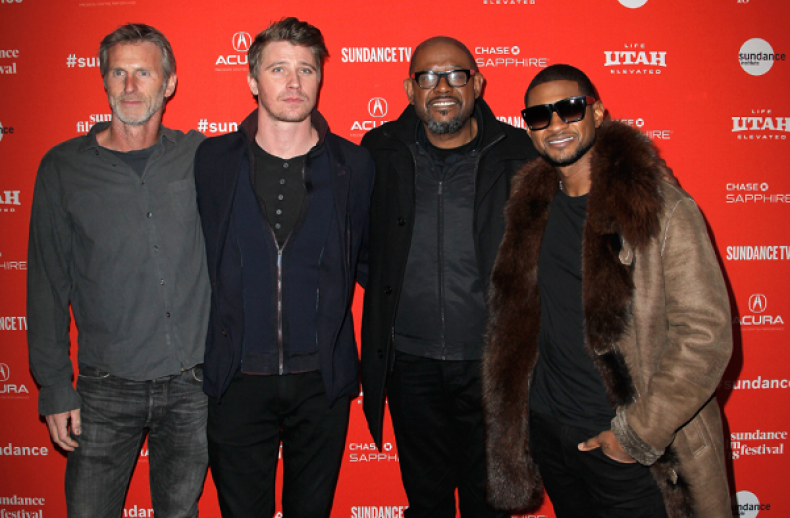 In just a few short months, a new KKK drama starring Forest Whitaker is set to hit the big screen. While the film received a ton of praise when it debuted at Sundance Film Festival in 2018, people online weren't as amused with the project when they found out about it on Wednesday.
The Hollywood Reporter announced the premiere date for Burden, a movie that tells the story of a KKK member who seeks refuge with a black church congregation after leaving the racist organization. The Andrew Heckler film, written more than 20 years ago, is based on a true story from Laurens, South Carolina, in the 1990s.
The film stars Garrett Hedlund as former KKK member Mike Burden, an orphan raised in the Klan who later experiences a change of heart after he falls in love with a single mother, played by Andrea Riseborough. Whitaker portrays Reverend Kennedy, a pastor at a local Baptist church who takes in Hedlund's character. The cast also includes Tom Wilkinson, who plays a KKK leader, as well as Usher Raymond, Tess Harper, Dexter Darden and Crystal R. Fox.
"Even though it was written over 20 years ago, unfortunately, Burden is more timely than ever. Now in a time when the world has become so polarized and divided by ethnicity, race and religion, Burden can deliver a powerful message of how extremes can join together to overcome and resolve our differences and hatred through love and tolerance," Heckler told THR.
Following the film's announcement, several people took to social media to voice their discontent with yet another movie centered on America's racist past and the plight of a white man needing black people to help him disassociate with his past supremacist values.
There were some people who deemed the movie as Hollywood's attempt to absolve Dylann Roof, who, just four years ago, stormed into a predominately black church in Charleston, South Carolina, and opened fire, killing nine people. Roof was convicted on 33 federal charges, including hate crimes, for the June 2015 shooting. He is currently behind bars on a life sentence without parole.
While some people had their doubts about the timing and the need for Burden in today's climate, there were others who supported the movie. The film received critical acclaim when it debuted at Sundance and was similarly well received when it appeared at the Nantucket Film Festival.
Burden is slated to premiere in limited theaters on November 1, with a nationwide roll out in the weeks to follow.
See a few reactions below.
Twitter Isn't Here For Forest Whitaker Movie About a Black Congregation Helping a KKK Runaway | Culture