Bureau of Prisons Says Inmate Testing Limited as Nearly 70 Inmates Test Positive for Coronavirus in Kentucky Facility
Inmates at the Federal Medical Center (FMC) in Lexington, Kentucky have only received a limited amount of coronavirus testing although 69 people have been confirmed by the Lexington-Fayette County Health Department to have contracted the virus within the facility.
Officials at the Lexington Health Department have called for any individual who has worked at FMC Lexington since April 20 to be tested for the virus because of possible exposure.
However, communication between FMC Lexington and the local health department has been limited. "Communication with [FMC Lexington] has been sporadic, and sometimes it's non-existent," Lexington Health Department Spokesman Kevin Hall told the Lexington Herald-Leader on Wednesday.
State lawmakers have gotten involved, calling for more communication between FMC Lexington and the Lexington Health Department.
"My office has been in touch with prison officials and public health officials in Lexington and across the state this week, connecting them for information and resources," Kentucky Senator Rand Paul said Thursday. "We must work together to stop the spread through our prisons."
Senate Majority Leader Mitch McConnell of Kentucky said Thursday that his office "continues to be in close contact with state and local officials to monitor the situation, as well as the Department of Justice and the Bureau of Prisons to get more resources to the Lexington Federal Medical Center and to encourage its workers to get tested."
Newsweek reached out to FMC Lexington for comment. This story will be updated with any response.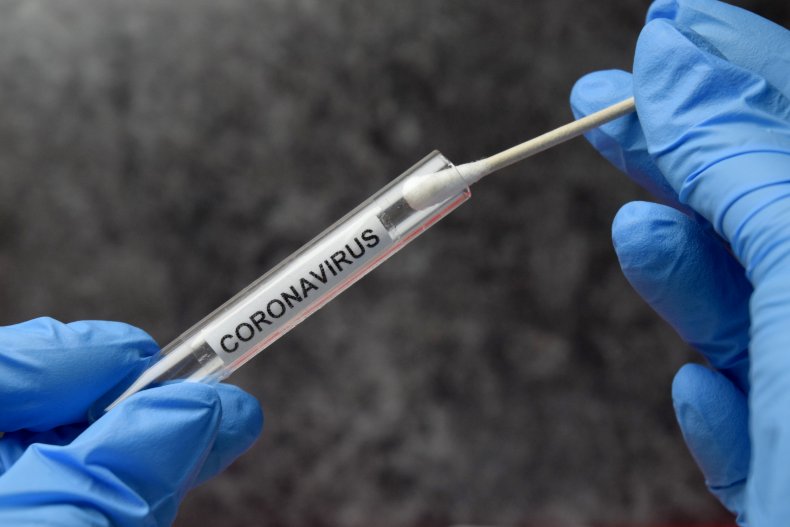 On a national level, testing numbers released by the U.S. Bureau of Prisons have been low.
"At this time last week, roughly 2,700 inmates had been tested," said BOP Director Michael Carvajal in a Wednesday video address. "The vast majority were asymptomatic and approximately 70 percent tested positive for COVID-19." Those numbers work out to less than two percent of all inmates within the prison system being tested for coronavirus.
"This number, however, is in no way representative of a positive rate across the agency" Carvajal continued. "We have 142,000 inmates in 122 facilities. Currently, only 51 of our institutions, less than half, have been affected by COVID-19."
"There were more than 2,060 inmates with current confirmed positive lab results for COVID-19," according to Carvajal. "561 inmates have recovered. The number of staff recoveries is also climbing. More than 149 staff have recovered."
Testing was set to be expanded throughout facilities overseen by the BOP, according to an April statement which said it had received rapid testing instruments and would be using them "particularly at facilities experiencing widespread transmission."
Coronavirus has been an issue in crowded correctional facilities where social distancing guidelines are difficult to maintain. According to data from the Centers for Disease Control released Wednesday, 86 percent of the jurisdictions reporting show at least one positive confirmed case of coronavirus.
"COVID-19 was diagnosed in 4,893 incarcerated or detained persons and 2,778 facility staff members, resulting in 88 deaths in incarcerated or detained persons and 15 deaths among staff members," the CDC report said.