Burger King Customer Praised After Calling Out Manager Over Low Wages
The fast food industry isn't known for its high wages, and few people are likely to get rich flipping burgers.
And as if to hammer home the point, in a recent viral post on Reddit, a user shared a story of how he called out a manager of a drive-through Burger King branch for what he saw as "underpaying staff."
Since it was shared three days ago by user u/IHateYuumi, the post has gained 9,200 upvotes as well as 740 comments.
The post was captioned "I'm taking the time to alter the signs. Today, I did it at Burger King and called the manager out in the drive through."
The user shared how he has started to carry around a black Sharpie pen in order to change business signs. He then explained that if the sign says "Closing early because of staff," he would usually swap out "staff" to "low wages."
The user went on to describe his trip to the drive-through Burger King and how impressed he was with the employees working at this particular branch.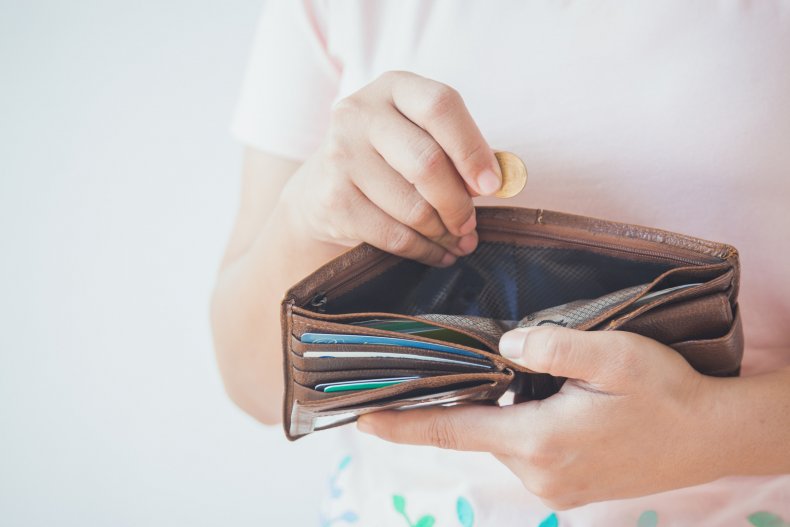 "The workers are always great, probably the best Burger King I've ever been too," he described.
He then shared how he met "an older lady" working at the first window of the drive-through Burger King. The user noticed that she looked so tired that he even "felt bad going there" in the first place.
After going to the next window, the user met a younger employee, who also appeared to be exhausted. As she apologized for the wait, she then told the Reddit user that "they had four employees" in total working on that day, after which he asked for the manager of the drive-through branch.
As the manager approached one of the windows, the user then asked him about the open vacancy that they had and the potential salary. The manager had then shared that the job pays $12 an hour, to which the user has responded "Well, that's your problem."
"And right in front of the [workers] I said, 'Five Guys up the road is paying $19 an hour starting. I'm surprised your remaining employees haven't quit,'" he shared.
In comparison, an average hourly rate for a Burger King employee is estimated to be $9.87, according to information published on salary comparison website PayScale.
And as shared by employment website Indeed, restaurant staff at Burger King earn roughly $13.71 per hour, while a cook reportedly earns $12.30. According to Indeed, the average team member at Burger King earns $9.97 per hour.
Newsweek has reached out to Burger King for comment.
Reddit users quickly took it to the comment section to praise the OP (original poster) and recognize the problem.
"That's a $14k annual discrepancy. No wonder they can't staff the place. Good on ya!," one commenter said.
In a brief response, the OP wrote: "That's about a half a year's rent in the city. They are paying poverty wages."
According to the U.S. Census Bureau, the median household income in 2020 was $67,521, which was down 2.9 percent from the previous year. The dip was the "first statistically significant decline in median household income since 2011," according to the bureau.
Another Reddit user suspects that similar situations could have caused their local Burger King branch to shut down: "I suspect this is exactly why the Burger King a few minutes up the road from me closed down."
According to data published on Statista from May 2020, the median hourly wage of fast food and counter workers in the U.S. amounted to $11.47. Meanwhile, 25% of employees earned less than $9.52 per hour, and 10% earned less than $8.63 per hour.
And according to data shared on market research website IBIS World, overall employment in U.S.-based fast food restaurants has been steadily growing for the past ten years, with the exception of a slight dip in 2020, likely caused by the COVID-19 pandemic.
Statistics show that there are currently 5,058,748 people employed by fast food restaurants, with the fast food restaurant industry now the fifth largest employer in the U.S.
This also isn't the first time a social media post has gone viral over discussion on wages. Recently, Newsweek reported on another viral posting, which described how a woman was fired from a new job after discussing wages with her co-workers.
And earlier this year, Newsweek also covered a viral TikTok video, in which a man told his boss that his "below average" performance reflected the low pay. And last year, another TikTok video featuring students' reaction to their teacher quitting over "unliveable" wages also went viral, fuelling debate among users.