Burger King is Giving Away Free Fries for Two More Fridays
Burger King is giving away free fries for the next two 'Fry Fridays,' where customers can claim a portion of medium fries for free when they make a purchase of at least $1 on July 3 and July 10.
The deal has been running for a while but has almost expired, with only two opportunities left to enjoy "Fry Friday." However, there are plenty of other offers on at Burger King right now, with a deal for almost every day of the week.
If you're craving a Burger King on a Wednesday, you can purchase a Whopper for $2 on Whopper Wednesdays. This deal expires on July 8, so including today, there are two chances left to get a cheap Whopper.
On Thursdays, Burger King will give away a free small frozen Coke or Fanta wild cherry with a purchase. This deal expires on July 9, so there are just two weeks left to claim a free drink.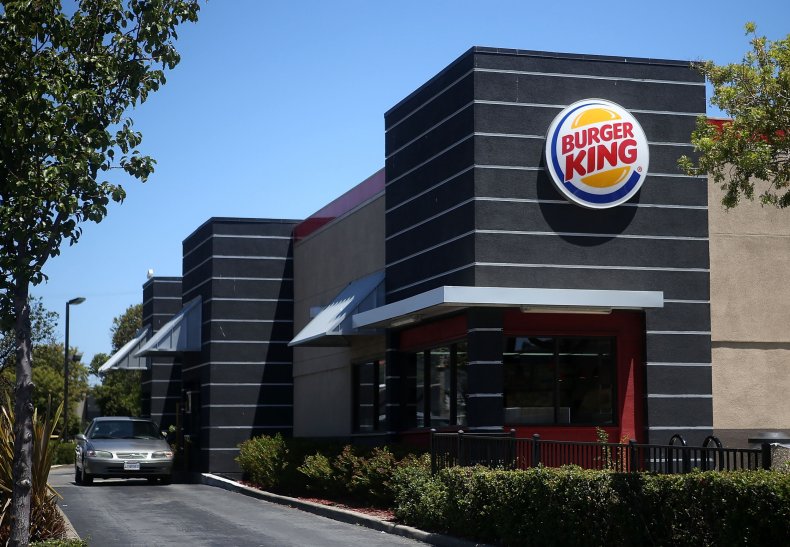 Early birds can enjoy a free Impossible Croissanwich with a purchase of at least $1 on Mondays until July 13, so there are two weeks left to make the most of the deal.
There are also deals that you can claim any day of the week, but the deals listed below are all ending in July, so you'll have to act fast to make the most of them.
Get a free Whopper when you sign up for the BK app for the first time and make a purchase, from now until July 8. For little ones, you can claim a free kids meal with a purchase on pick-up orders, also until July 8.
If you can pay with Apple Pay, you can purchase a Whopper for $1 until July 5. Alternatively, you can get a free cheeseburger with a purchase of $1 until July 8.
Planning on having a family dinner over July 4 weekend? Until July 17, Burger King is offering a bundle including two Whoppers, two Double Cheeseburgers, two OCS, two 10pc Chicken Nuggets, four small fries portions, and four small drinks for $20.
Alternatively, there are also deals available indefinitely. For example, you can get three Whoppers, three cheeseburgers, and three small french fries portions for $12.99, or you can purchase two flame-grilled Whoppers, two small french fries portions, and two small soft drinks for $8.99.
To utilize these deals, head to the Burger King website or the BK app. Some deals require customers to add a Burger King coupon to their mobile order and some are only available to members of the app.