Burger King Offering Free Whoppers to Students who Solve Math Problems and Other Questions Each Day
With schools across the U.S. closed due to the coronavirus pandemic, thousands of students have had their education interrupted, or are taking classes online. To reward the students who are continuing their studies during lockdown, Burger King is offering them a Whooper if they can answer a set of questions correctly.
Every day from now through April 20, Burger King will post a different question on its social media pages, with the solution being the promo code.
Burger King will post the questions, covering subjects like math, biology, chemistry and literature, on its Twitter, Facebook and Instagram pages. Once students work out the answer, they can enter it as a promo code on the Burger King app, with a limit of one per student per day.
Yesterday, Burger King tweeted: "Intelligence is [fire emoji]. Impress us by figuring these out and score yourself a $0 Whopper with any purchase."
The first question was a math poser. Students who answered correctly were able to use the solution as a promo code to win a free Whopper on the BK app. If you missed the question yesterday, there will be other chances to win a free burger this week.
To enter, participants should be over 18, or 13 and older with parental permission. Register for an account on the BK app and keep an eye out for the next question posted on Burger King's social media. The student offer is available across the U.S., excluding Alaska, Hawaii, and U.S. territories.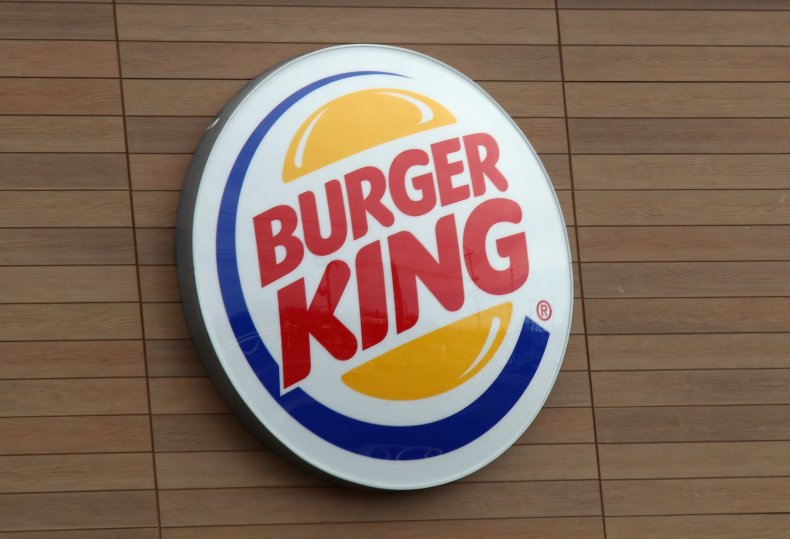 As most states have implemented stay-at-home orders to delay the spread of the coronavirus, fast-food restaurants across the country are closed for dine-in. However, restaurants like Burger King have measures in place allowing them to continue serving take-out and delivery orders.
Burger King said in a statement that it has increased its cleaning to occur multiple times an hour, and is meeting with delivery partners to ensure they meet the increased demand for delivery orders.
In a statement, Christopher Finazzo, President BK Americas, said: "We look forward to continuing to serve you at our restaurants, and to doing our part to keep you and our communities safe.
"Thank you for your incredible loyalty and always know that we will do our best to do the right thing for all of our guests at BK restaurants worldwide."
There are more than Burger King 7,000 restaurants in the U.S. and another 12,000 restaurants in 109 countries around the world.