Burger King Order Helped Catch a Sex Predator, Police Say
A predator who snatched a nine-year-old girl as she got off a school bus and subjected her to a terrifying sex attack was caught by his Burger King order, police say.
The child was making her way home at about 3 p.m. on Monday when she was grabbed by a complete stranger and bundled into the back of an SUV in Providence, Rhode Island.
The youngster was then driven to a remote area and sexually abused before she was driven to Burger King, where her attacker bought her food. She was dropped back at the bus stop in the area of Grover and Merino an hour later.
The terrified girl told her parents she had been sexually assaulted and while she was whisked off to Hasbro Children's Hospital to be checked over, a 25-strong task force from Providence Police began hunting for the sex predator.
A police report filed with the court reveals that the youngster provided information leading to the arrest of a suspect named by police as Luis Martinez Romero.
The girl told police that after being attacked she was taken to a Burger King drive-thru, where she was given 10-piece spicy nuggets and a soda.
Detectives visited Burger Kings in the area and trawled through surveillance video until they found the SUV they were looking for at Park Avenue in Cranston.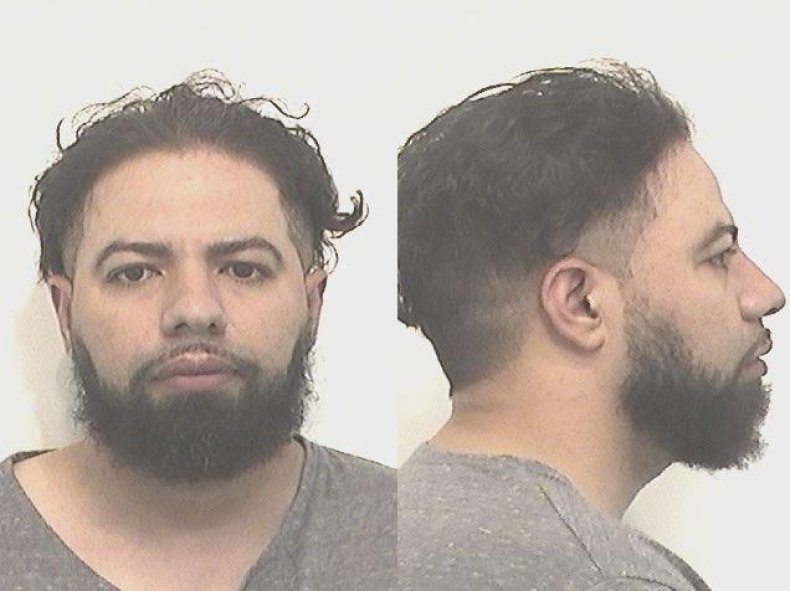 The manager also found the girl's chicken nugget order, which was given at the same time. From there police obtained a credit card number that police allege identified Romero, who was arrested on Tuesday.
Appearing in court on Wednesday, 34-year-old Romero, of Cranston, is being held without bail and has been charged with kidnapping a minor and second-degree sexual assault.
Providence Police Chief Hugh Clements told reporters outside court on Wednesday: "This dangerous individual has been removed from the streets of our city due to the swift and vigilant work of our officers who worked tirelessly on this case.
"We know when individuals commit something like this that they are prone to thrive off of what they had just done, so it's important to identify and eventually take them off the street,"
Speaking to the news channel, one woman, who has two daughters and lives across the street from Romero, said she was horrified by what had happened.
She said: "I am sick to my stomach.
"The first thing is my heart broke for the mother
"My daughter is the same age and I can't even imagine.
"Anyone who is going to commit that type of a crime, I couldn't even think of an equal punishment."
Newsweek has contacted Providence Police Department and is awaiting news on any updates.