Burger King Paid $200,000 to Have Mascot Stand Next to American Pharoah Trainer Bob Baffert at Belmont Stakes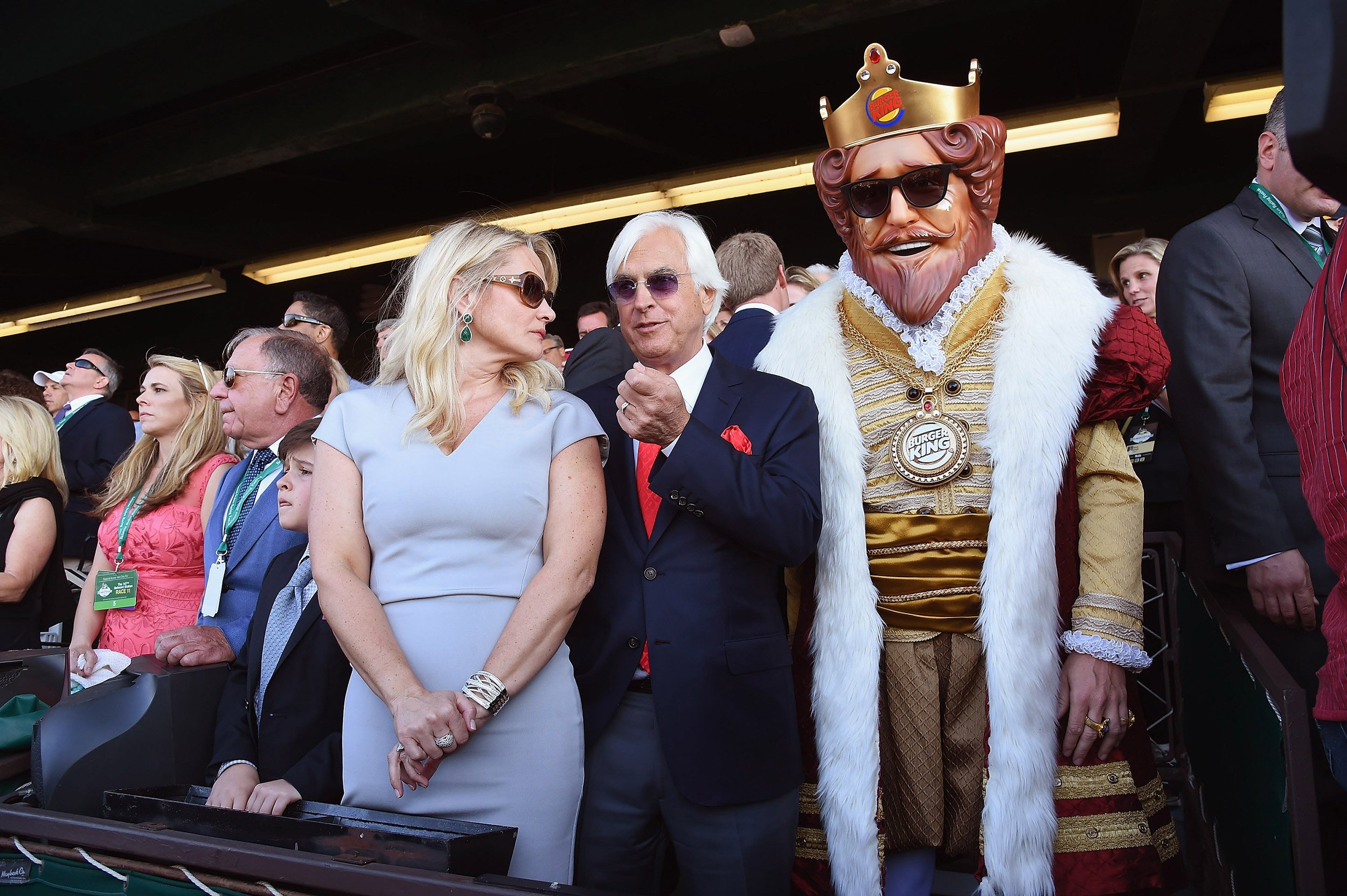 If at first you don't succeed, try, try again. That's the lesson for Burger King, whose offer of $150,000 to sneak their mascot into the most prestigious box in horse racing was denied. The second offer, $50,000 higher, was accepted.
The company spent a whooping $200,000 to get their mascot into the shot with American Pharoah trainer Bob Baffert at the Belmont Stakes. Baffert was watching his horse win the Triple Crown just a few feet away from burger joint's mascot the King. Baffert rejected Burger King's first offer, $150,0000, for a spot next to him at the Preakness Stakes.
Apparently a fifth of a million put Baffert in a good mood, as he took a photo with the King. He texted the picture to Sports Illustrated reporter Tim Layden with the message "It's good to be the king. Lol."
Considering American Pharoah's huge winnings (and guaranteed stud fee,) Baffert didn't exactly need the cash. He donated the amount to four equine charities.
Burger King has pulled stunts like this before, most recently at the Mayweather Pacquiao fight. There, the King mascot walked out with Floyd Mayweather...right next to Justin Bieber.