Russian Burger King Ad Promises Lifetime Whoppers to Women Impregnated by World Cup Players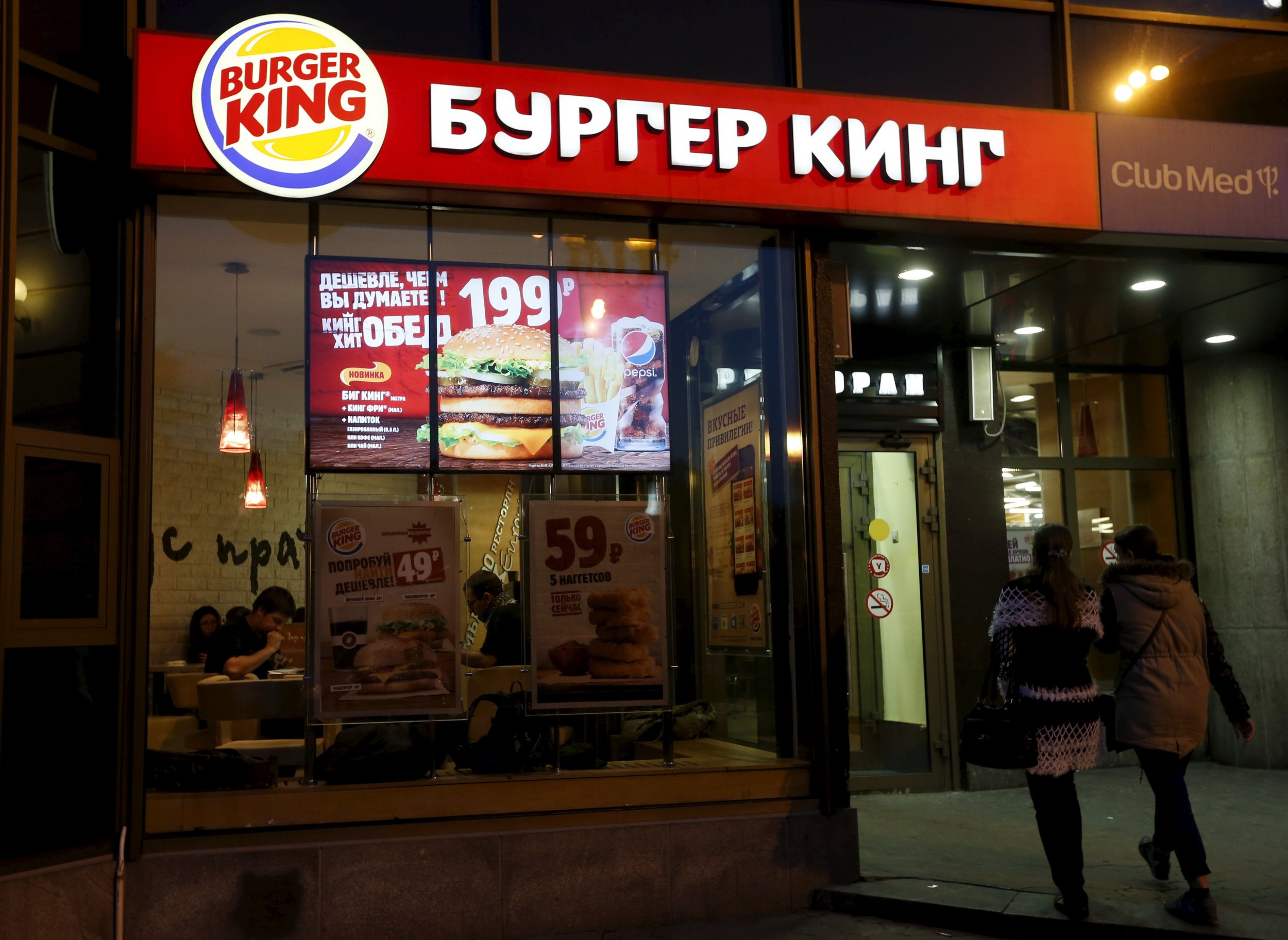 Burger King in Russia issued an apology over an advertisement that offered female customers free Whoppers for life if they get impregnated by World Cup soccer stars.
The short-lived Burger King promotional ad featured a photo of a pregnant woman and the promise of "the best football genes" should someone be up to the lifetime Whopper challenge. The Tuesday tweet from the verified Russian Burger King corporate account was followed up with an apology on the Russian social media platform VK Wednesday.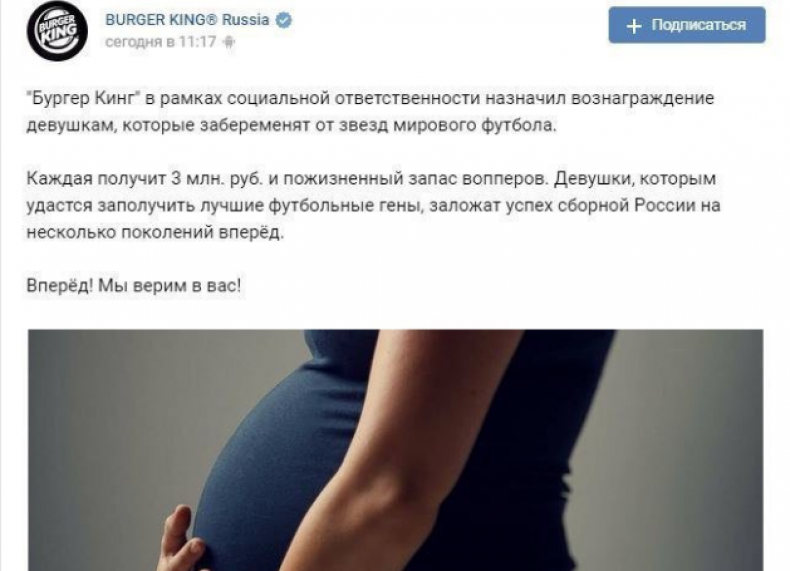 The misogynistic Burger King ad on Tuesday translated to English by The Moscow Times reads: "Burger King, within the framework of social responsibility, has appointed a reward for girls who get pregnant from the stars of world football. Each will receive 3 million rubles [$47,500] and a lifetime supply of Whoppers. For these girls, it will be possible to get the best football genes, and will lay down the success of the Russian national team on several generations ahead. Forward! We believe in you!"
The ad immediately drew backlash on Twitter and in Russian news outlets, with Burger King issuing an immediate apology for the now-deleted ad.
"We are sorry about the clearly offensive promotion that the team in Russia launched online," the company said in a statement obtained by Fox News. "As soon as it was brought to our attention, we had it removed. It certainly does not reflect our brand or our values and we are taking steps to ensure this type of activity does not happen again."
The bizarre burger ad promoting sex with foreign soccer players comes just days after family parliamentary committee head Tamara Pletnyova told Russian radio she didn't want women engaging in sexual acts with foreign men because they'll have to raise those children alone. "There probably will be girls who will meet [foreign fans] and have children," Pletnyova told the radio station Wednesday. "Maybe there will be such girls or maybe not, I hope, maybe they will think better of it."
In January 2010, the U.S. burger chain opened its first fast-food franchise in Russia's capital to compete against rival McDonald's. The Metropolis shopping mall restaurant in Moscow is now joined by several others throughout the country, with the company agreeing to open a Siberia location in 2013, Bloomberg reported. The first Burger King franchise opened in Miami in 1954.