Burger King Russia Wants 'It' Movie Banned Because Pennywise the Clown Is 'Exact Copy' of McDonald's Rival Clown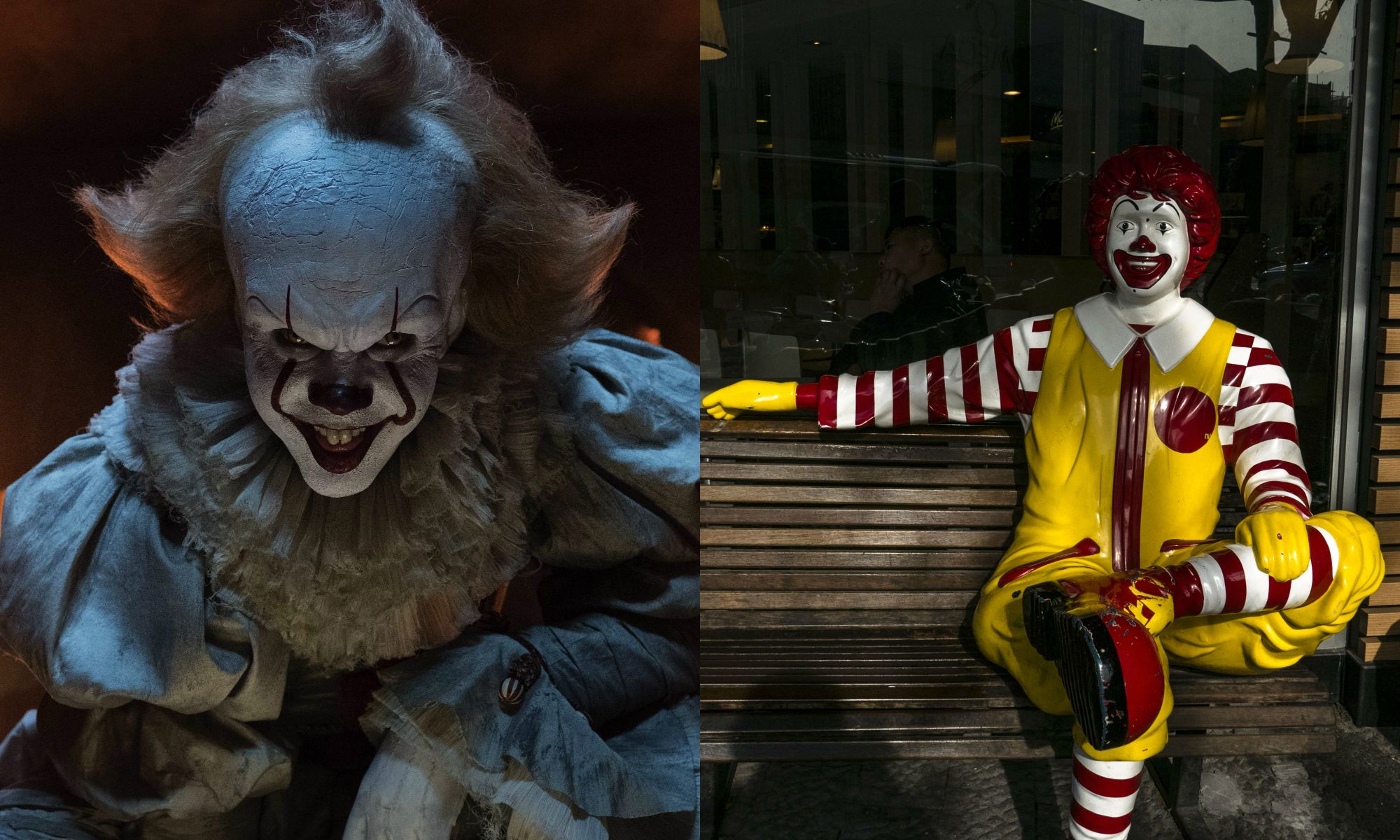 Pennywise the Clown from It isn't just terrorizing the kids of Derry; he's also struck fear in the heart of Burger King Russia.
The burger chain's Russian operation has filed a complaint with the country's anti-monopoly business board to ban the hit Warner Bros. movie because they think it constitutes free marketing for rival McDonald's, which is also represented by a clown—the less murderous Ronald McDonald. No, seriously.
In the complaint, filed last week and obtained by Russian financial publication Vedomosti, Burger King bemoaned unfair competition, claiming the "protagonist of the movie," Pennywise, "is an exact copy" of Ronald McDonald, "including the color range and the [balloons] with which the clown lures children." The company believes that this violates Russia's advertising laws.
A spokesperson for Russia's Federal Antimonopoly Service (FAS) said Monday that the board would need to examine It and determine whether there was any undue product placement or advertising of McDonald's that would fall foul of the country's legislation.
Andrey Kashevarov, deputy head of the FAS, told publications, including Russian news agency Ria Novosti, it was not concerned with the content of the film because the "author of the script [and] the director" have their own "artistic perception" of the Pennywise character, first introduced in Stephen King's 1986 horror novel It.
One problem Burger King may run into with its ban is the fact that It—directed by Andy Muschietti and starring Bill Skarsgard as the demonic clown—has already been in theaters across Russia since September 7. The film topped the Russian box office in its opening weekend, grossing $7.2 million.
In the U.S., It broke box office records in its opening weekend and is already the highest-grossing horror flick of all time. The movie opened with $123 million earlier in September and has clawed its way to $475 million globally.
The film, set in the fictional town of Derry in Maine, follows a group of misfit kids—the Losers Club—who band together to defeat a supernatural villain in the guise of a clown that preys on the town's young.
Warner Bros. and New Line Cinema announced Monday a sequel to It will hit theaters in September 2019. That movie, set 30 years after the first, will adapt the latter half of King's novel, following an adult Losers Club reuniting to take on Pennywise again.