Burger King Germany is Giving Away Whoppers for 'Star Wars: The Rise of Skywalker' Spoilers
Burger King Germany is giving away free Whoppers to customers who read out a Star Wars: The Rise of Skywalker spoiler.
To claim their free Whopper, Star Wars fans must open the Burger King app and read a spoiler aloud. After reading the Star Wars spoiler, they will receive a coupon.
According to The Hollywood Reporter, Klaus Schmäing, director of marketing at Burger King Germany, said: "We wanted to challenge people's Whopper love and put it to the ultimate test by asking them to choose between their love for our flagship product and their love for the most epic sci-fi movie ever."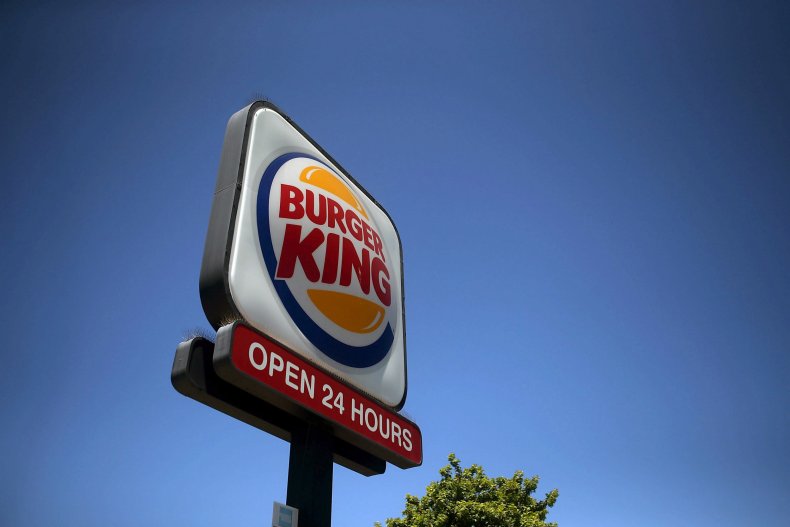 The spoilers were sourced from a German cinema website and blogs, but according to Schmäing: "Whether the spoilers really correspond to [the] truth will ultimately only be revealed once the film is released."
The spoilers may have come partly from Star Wars fans on Reddit, who are "leaking" information about the movie. The Rise of Skywalker leaks on Reddit are unconfirmed, so it is unclear whether fans visiting Burger King in Germany will hear real spoilers or not.
Burger King Germany released a commercial in which Star Wars fans enter a specially-designed restaurant covered in Star Wars spoilers from the names of the meals to the straws and even the fries.
For fans who can't resist, the Burger King commercial full of potential Star Wars: The Rise of Skywalker spoilers is also online.
The Burger King promotion is not officially linked to Disney's Star Wars: The Rise of Skywalker so major characters' names have been replaced by "the young sword lady," "the hairy roaring creature," and "the dead hooded villain." Nevertheless, Star Wars fans will know exactly what and who Burger King is referring to.
The movie premiered on Monday night in Los Angeles and the first reactions have hit Twitter, with mixed reviews among critics.
Fandango writer Erik Davis tweeted: "Epic. All of it. #TheRiseofSkywalker is a terrific finale that is just stuffed with so much of everything.
"Action, adventure — answers!! — humor, heart, love, and grit. I spent the entire second half with tears in my eyes - a wonderful way to end the Skywalker story."
Laura Prudom, Deputy Entertainment Manager at IGN, however, tweeted: "I'm still processing #StarWars #TheRiseofSkywalker. The emotional highs are spectacular, and there are a lot of payoffs (some earned, some not).
"But some choices feel like an unnecessary course-correct from The Last Jedi and some just plain don't make sense. Need to see it again."
This is the third and final movie in the Disney-produced sequel trilogy and the ninth Skywalker saga film overall.
Star Wars: The Rise of Skywalker is released on Friday.