Burger King vs. Belgium: King Philippe Not Happy About Fast-Food Ad Campaign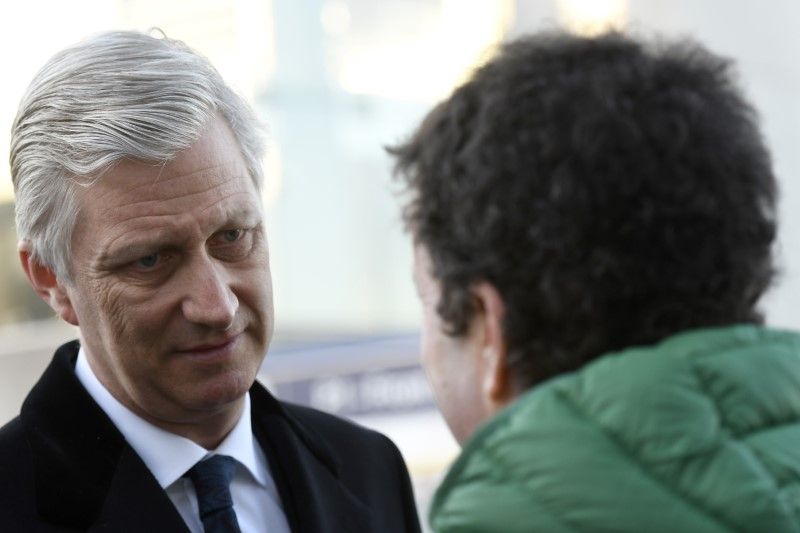 It's just typical. You wait your whole life to be king, only to be upstaged by an American fast food chain known for, among other things, cramming macaroni and cheese inside Cheetos-crusted breading.
As far as monarchies go, Belgium's current royal family keeps a fairly low profile. That was until Burger King launched an interactive advertising campaign ahead of the opening of its first Belgium location, which lets people vote for the country's "real" king.
Related: What London's fast food culture says about immigration and identity
If you visit WhoIsTheKing.be, you're greeted with the words: "Two Kings. One crown. Who will rule? Vote now... " Burger King lets you vote for either, well, Burger King or Belgium's King Philippe. The website then invites you to return on June 19, when the true "king" of Belgium will be coronated.
Voting for for 57-year-old Philippe isn't easy. After casting your ballot, you're asked several times if you're sure and reminded that Philippe "won't cook you fries." (Maybe he will?) The chain even has posters to download, stating: "Vote With Your Stomach;" "Belgian People, Choose A King Who Will Make You Fries;" and "Philippe, Another King Arrives in Belgium." Perhaps the ad campaign hit a bit too close to home: In 1950, Belgium held a referendum over whether to abolish the monarchy and let Leopold III, Philippe's grandfather, resume royal duties after World War II.
It's safe to say that King Philippe is not amused. Representatives for the king asked Burger King about the campaign, Reuters reports.
"We told them that we were not happy with them using an image of the king in their campaign," Pierre-Emmanuel De Bauw, palace spokesman, told Reuters. De Bauw added that the Philippe's image can't be used for commerce. He appears in the Burger King campaign as a cartoon, and the royal family was not asked if Philippe's image could be used.
Burger Brands Belgium spokeswoman Shanna Van den Broeck said the company is "deliberating on how to proceed" with the campaign.