Burkina Faso Soldiers Arrested Over Jailbreak Plot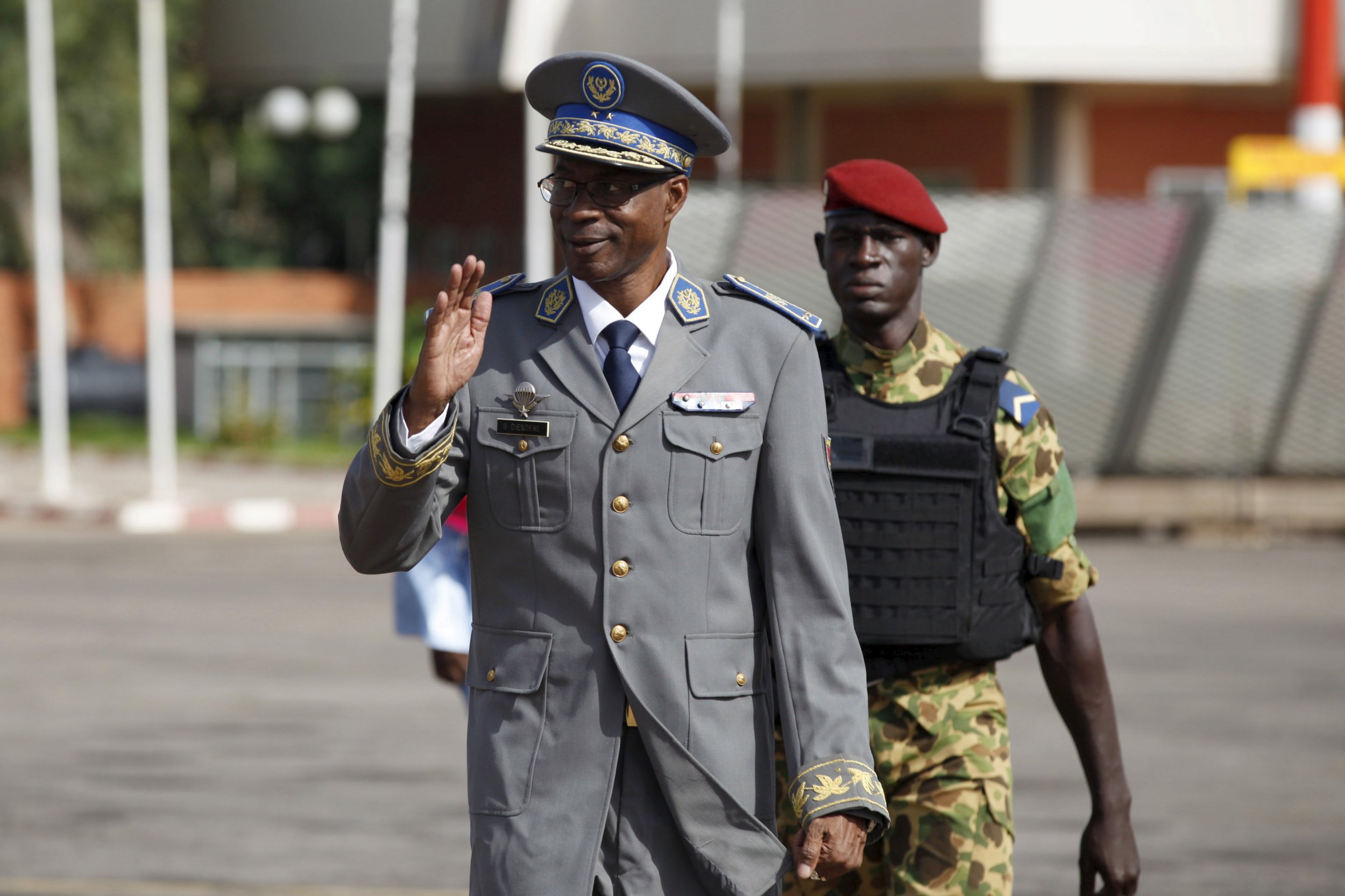 Around 20 soldiers have been arrested in Burkina Faso for plotting to spring the leader of a failed coup from prison, Prime Minister Yacouba Isaac Zida said on Monday, according to Reuters.
Burkina Faso went through political turmoil in September when a coup led by General Gilbert Diendere stripped then-interim president Michel Kafando of power and dissolved the government. At the time, Diendere was a member of the elite Republican Guard and intelligence chief to former president Blaise Compaore, who himself had been ousted from power by mass public protests in February 2014.
The September coup, in which at least 10 people were killed , sparked widespread demonstrations and lasted just seven days before the leaders, including Diendere, surrendered to the Burkinabe military. In October, Diendere was charged with 11 crimes including murder, threatening state security, and crimes against humanity. He denies the charges.
The Republican Guard was disbanded, but authorities believe the soldiers arrested on Monday were planning to restart the force, said Reuters.
Newsweek subscription offers >
The soldiers were detained during a raid in the capital Ouagadougou, Zida said, according to the BBC. "We have proceeded with arrests to make them understand that a project such as theirs, even before it has been carried out, is doomed to fail," said the prime minister, who was taken captive by the Republican Guard during September's coup.
Former prime minister Roch Marc Christian Kabore was sworn in as the country's new president on Tuesday. Kabore, who was elected in November, is Burkina Faso's first new permanent leader in almost three decades, after Compaore's 27-year rule. In response to the arrests, Kabore said that "justice will run its course," according to the BBC.
At least 57 people, including around 20 Republican Guard officers, are still in prison in relation to September's coup, the BBC reported. Diendere was charged in December with the 1987 murder of former Burkina Faso president Thomas Sankara, and Burkinabe authorities recently issued an international arrest warrant for Compaore—who is thought to be based in the Ivory Coast—in connection with Sankara's murder. Both Diendere and Compaore have denied any wrongdoing.
Burkina Faso Soldiers Arrested Over Jailbreak Plot | World