'Wear What You Want:' Pro-Burkini Protestors Bring Beach To U.K. French Embassy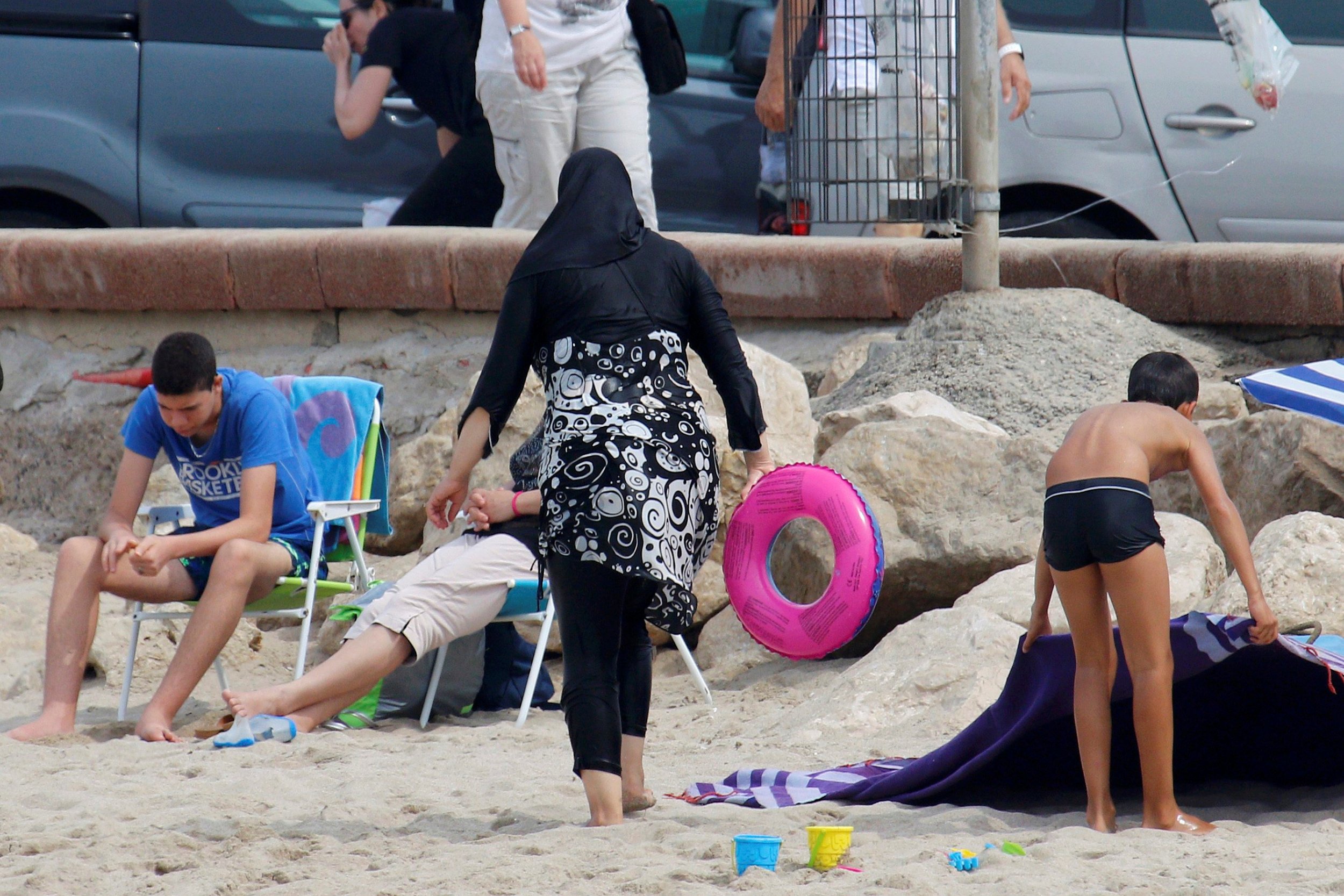 Campaigners against burkini bans in French towns on Thursday constructed a temporary beach outside the French embassy in London to bring attention to the controversial policy.
Dozens of demonstrators gathered for the "wear what you want" event, pouring sand onto the ground and posing for a vast national and international media presence.
Slogans held up by protestors included "Islamophobia is not freedom" and "our bodies, clothes, religion, choice."
Only women were invited to attend the event, with organizers saying they wanted to ensure maximum space for Muslim women in any resulting media coverage.
A larger protest for people of all genders is planned for the same location on Friday night.
Some 15 towns in France have elected to ban the burkini, a form of full-cover swimwear worn by some Muslim women. The ban is not government-imposed, but has the backing of Prime Minister Manuel Valls, who has said that the burkini is "an archaic vision of a woman's place in public."
London Mayor Sadiq Khan has criticized the ban, telling the Evening Standard during a visit to Paris that "I'm quite firm on this. I don't think anyone should tell women what they can and can't wear. Full stop. It's as simple as that."
Many others expressed their support for the demonstrators on Twitter: