How a Facebook Post Led to the Arrests of Endangered Turtle Thieves in Thailand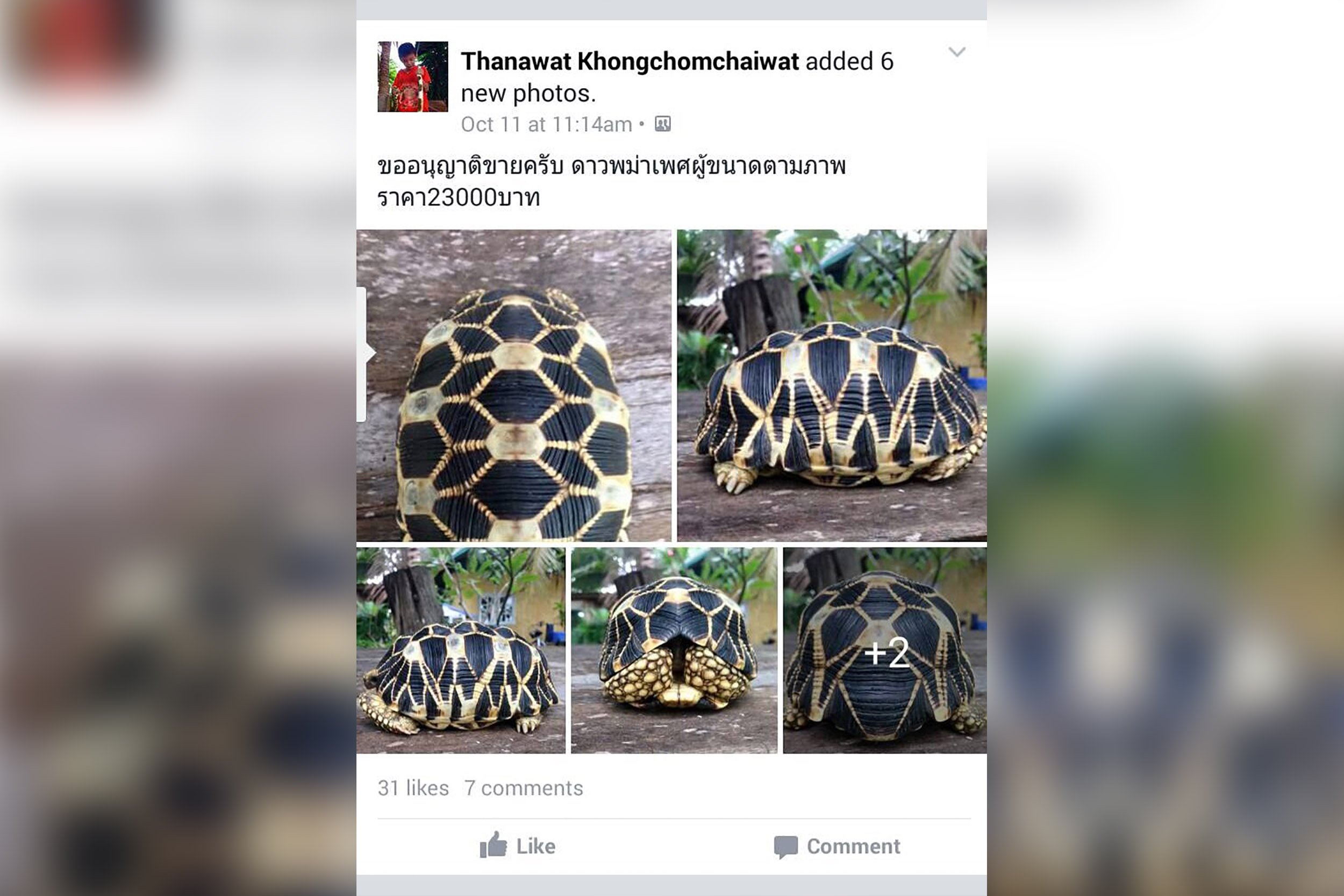 Two people were arrested in Thailand in connection with a group of stolen Burmese star tortoises, a critically endangered species, the Wildlife Conservation Society (WCS) announced on Tuesday.
The investigation began in October when a tipster sent the Department of National Parks in Thailand a Facebook post showing tortoises for sale. Authorities monitored the Facebook profile associated with the post, and found other similar offers to sell tortoises. On December 22, the authorities raided the northeast Thailand home of the Facebook poster, who was not identified, and arrested him. In the process, seven tortoises were confiscated.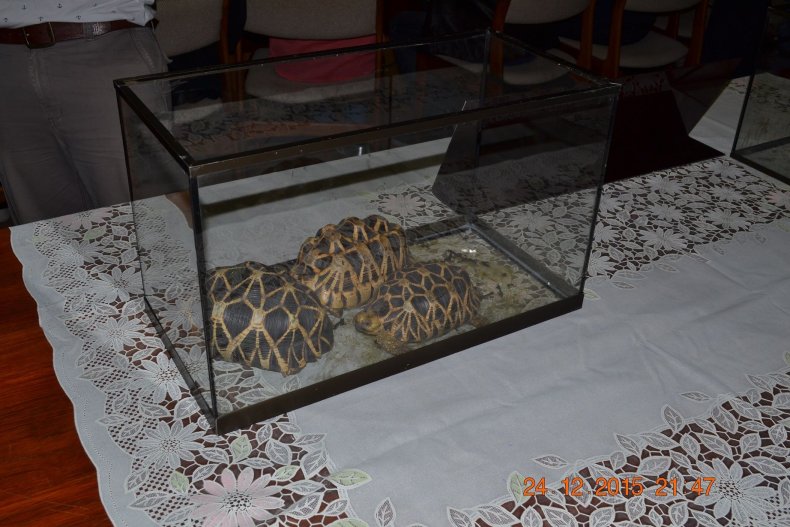 A second suspect, who was also not identified, was arrested after the first perpetrator said he purchased the animals from him. "No tortoises were found on the second suspect, but he was arrested after an illegally obtained orangutan was found in his possession," WCS said in a statement.
Three of the seven turtles were stolen from a wildlife sanctuary in Myanmar in October; it's unclear where the other four came from. Authorities were able to link the trio to the sanctuary using identification numbers, microchips and shell markings, though the numbers and markings had been sanded down. All seven tortoises are currently quarantined in a wildlife rescue center in Thailand but they'll eventually make their way back to Myanmar, a spokeswoman told Newsweek. Because of the safety concerns, the exact locations of the tortoise sanctuary in Myanmar could not be revealed, she added.
"This case illustrates well just how brazen illegal wildlife traffickers have become in marketing smuggled animals on the internet," alliance president Rick Hudson said in a statement. "It is a blatant affront to international wildlife laws and needs to be shut down. This is a good start and I applaud all those involved."
Burmese star tortoises are native to central Myanmar, but were so heavily hunted in the past that today the animals have no natural viable populations. In the 1990s, they were sold at wildlife markets for food, medicine and as pets. The tortoises were most popular as pets in Thailand, Japan, West European nations and in the United States. Today, there are several thousand in captive breeding facilities managed by WCS and the Turtle Survival Alliance. A plan to release captive-born Burmese star tortoises back into the wild has been ongoing for the last two years. "The team is Myanmar is very optimistic," a society spokeswoman tells Newsweek of the reintroduction efforts.