California Declares Wildfire Emergency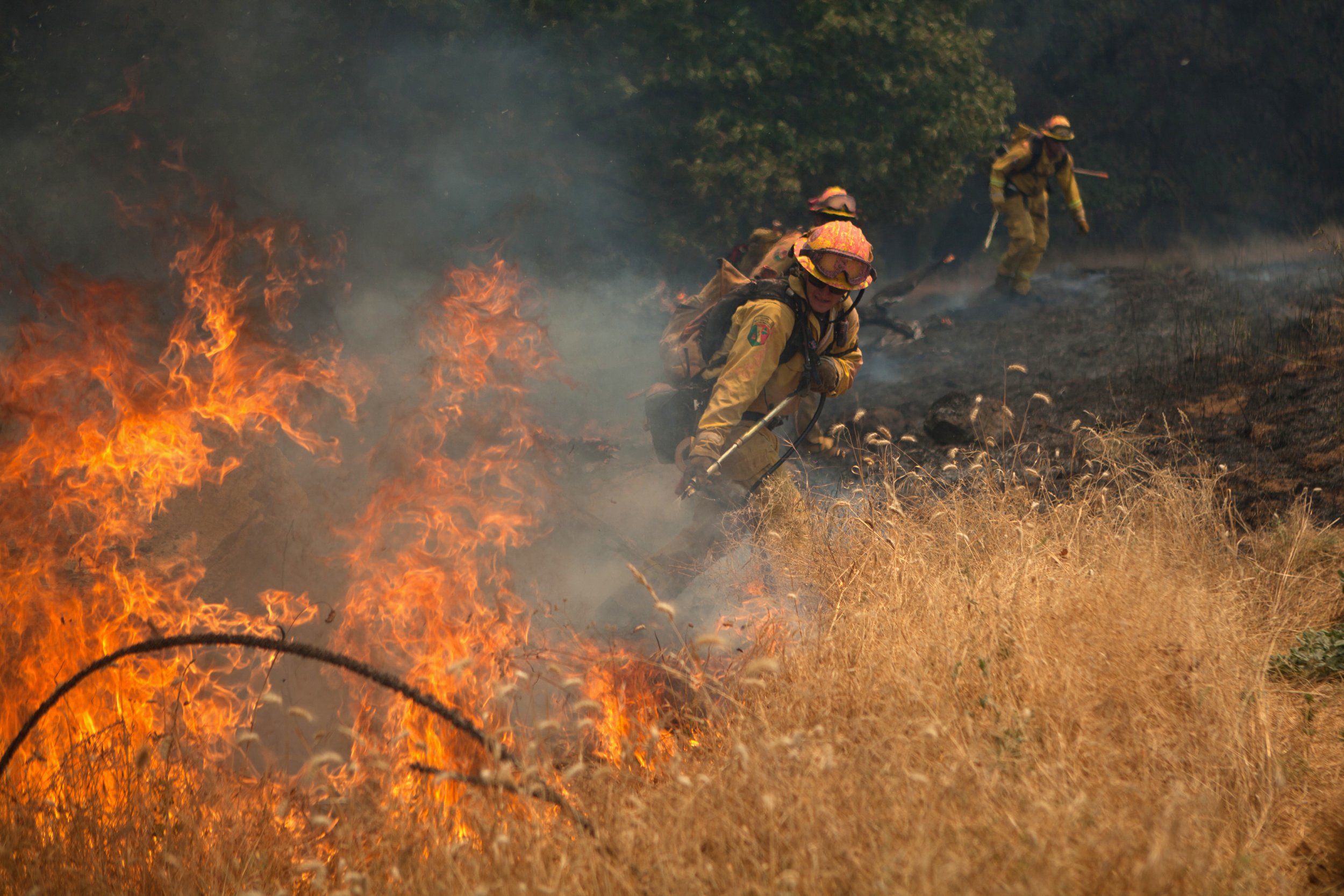 A state of emergency has been declared in California as more than a dozen wildfires blaze across the northern part of the state. Fires have been cutting a devastating swathe throughout the region, burning down buildings, destroying crops on thousands of acres and forcing residents to flee their homes. A long-term care facility for people with dementia and other conditions was among the residences evacuated, CBS News reports.
California Gov. Jerry Brown issued a state of emergency over wildfires in El Dorado, Amador, Butte, Humboldt, Lassen, Madera, Mariposa, Mendocino, Modoc, Shasta and Siskiyou counties on Saturday. He said he was calling on the California National Guard to support disaster relief efforts as the magnitude of the fires reaches far beyond the control of any single local government.
California is experiencing a historic lack of rainfall with 58 percent of the state under "exceptional drought," the U.S. Department of Agriculture's most severe classification. To make matters worse, California is in the midst of its hottest year on record and the drought is only expected to get worse, The Washington Post reports.
Those extreme drought conditions combined with lightning storms and high temperatures have worked together to fuel intense blazes. Firefighters have responded well, though progress battling a fire near Sacramento in July was disrupted by a "small drone aircraft operated in the area by a private hobbyist seeking to film the fire," Reuters reports.
"With warmer weather conditions, low humidity and some wind, and all you need is a spark, and a series of dry lightning strikes, and that's a recipe for disaster," Dennis Mathisen, spokesperson for the California Department of Forestry and Fire Protection, told the Los Angeles Times. He added that the ferocity of fires blazing in the state usually isn't seen until September.
Wildfires look set to rage throughout the region and are currently at various levels of containment. A week-long, 4,200-acre fire in El Dorado and Amador counties known as the Sand Fire is 98 percent contained and has destroyed 20 homes and 47 outbuildings, while an 11,000-acre fire, known as the French Fire, is only 15 percent contained, the Los Angeles Times reports.