What Is Burning Man? Inside the History of the 2017 Art Festival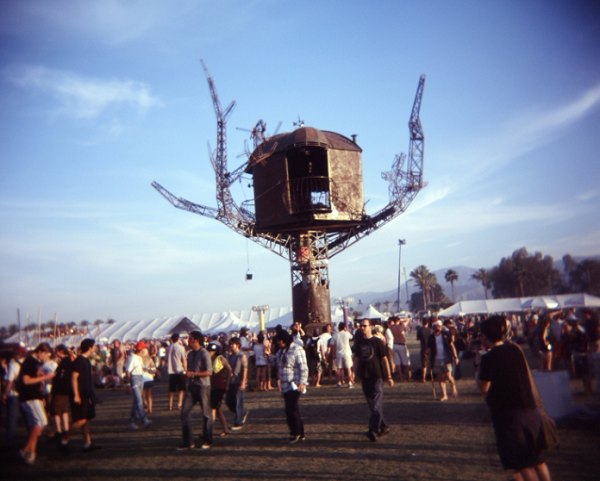 If there ever were a time to come together with your neighbors in celebration of freedom, self-expression and art, it would be during the Burning Man festival. The yearly event draws thousands of people from all walks of life in the name of community, during which festivalgoers—or "burners," as they're called—are able to express themselves in whatever way they see fit, free of all scrutiny and judgment.
This year's event is expected to host more than 70,000 people, some of whom will spend the bulk of their time at the festival naked or covered in beads, body paint and feathers. No matter what burners are wearing (or not wearing), one thing is for certain: Anything goes as long as it is all in the name of peace and love.
For a week, attendees will participate in number of immersive experiences while residing in Black Rock City, a temporary metropolis created by the Burning Man Project in the middle of Nevada's Black Rock Desert. Attendees first started arriving at the hot spot, saturated with art based on this year's Radical Ritual theme, on Sunday. However, the biggest events of the festival kick off on Friday, while the annual Burning of the Man—which will feature the Temple of the Golden Spike installation this year—ritual will occur on Saturday.
Each year the festival features a different theme. This year's Radical Ritual theme was created in light of the "ambiguous ground that lies between reverence and ridicule, faith and belief, the absurd and the stunningly sublime," according to the event's organizers. Burners are encouraged to create their own "interactive rites, ritual processions, elaborate images, shrines, icons, temples and visions" to share with one another during the festival, while 20 shrines and art installations embodying the theme will stand around the base of the Temple of the Golden Spike.
There also will be plenty of camps for burners to participate in that aim to "bring experiences to people in grand, awe-inspiring and joyful ways that lift the human spirit, address social problems and inspire a sense of culture, community and personal engagement." Last year's Burning Man festival, based on the theme Da Vinci's Workshop, featured a camp specifically for spandex aficionados, as well as the famous Burning Man Orgy Dome, a 24-hour sex tent considered a "a sex-positive, consensual space for couples and moresomes to play."
The festival initially started out as a celebration of the summer solstice in 1986, during which Larry Harvey and a dozen of his friends would participate in a bonfire ritual at Baker Beach in San Francisco. Over the years, more people started to attend the annual bonfire, during which Harvey would set fire to an effigy of a man, leading to the festival's name.