Germans Back Burqa Ban, Poll Says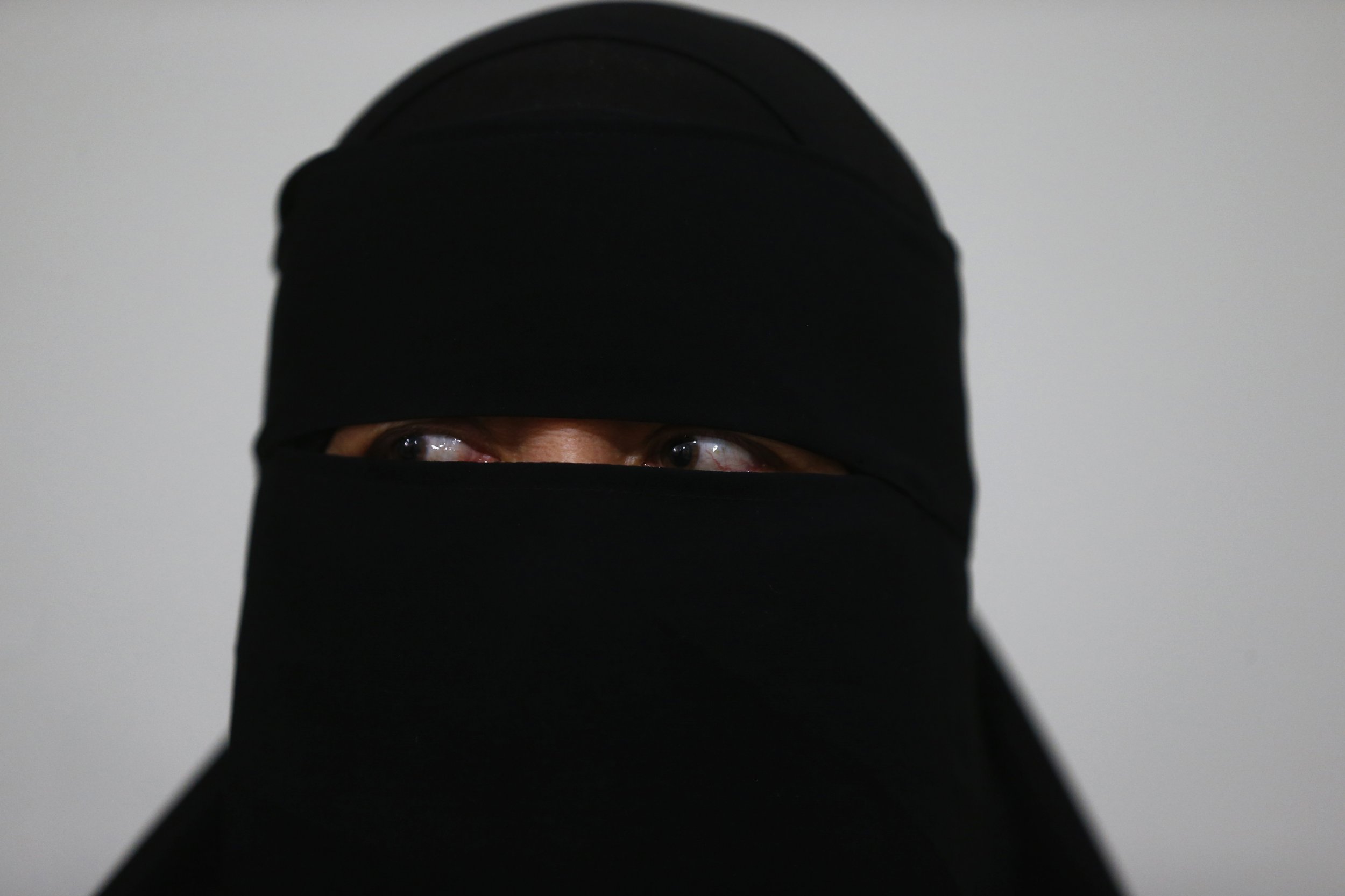 A vast majority of Germans support at least a partial ban on the burqa, according to a survey.
The poll, conducted by Infratest dimap, found that 81 percent of Germans backed a full or partial ban on the burqa, a full-cover religious garment worn by some Muslim women.
Some 30 percent of Germans backed a partial ban on the burqa that would see it prohibited among state employees and in school. The German government has said it is working toward a law that would ban the burqa in some limited circumstances.
But 51 percent of Germans have a more extreme view, and would like to see a total ban. This is thought to be impossible under the German constitution and as such the government does not support it.
The radical right Alternative for Germany (AfD) party supports a full ban. "Islam is foreign to us and for that reason it cannot invoke the principle of religious freedom to the same degree as Christianity," Hans-Thomas Tillschneider, an AfD politician from the state of Saxony-Anhalt, said at the party's conference in May.
Elsewhere in the poll, 25 percent of respondents said the most important topic for politicians to address was domestic security and the fight against terrorism, while just 12 percent saw migrant integration as a priority.
Germany's deliberations over a burqa ban come as France, which has already banned the garment in public, holds a similar debate over the burkini, a full-cover type of swimwear worn by some Muslim women.
A court is set to rule Friday on the legality of bans on the burkini in some small French towns.