Burt Bacharach, Legendary American Songwriter, Dead at 94
Legendary songwriter and musician Burt Bacharach has died at the age of 94.
Bacharach co-wrote dozens of number 1 hits for artists like Dusty Springfield, Tom Jones, The Carpenters, Dionne Warwick, Elvis Costello, Aretha Franklin and many more. He was partly responsible for timeless classics like "I Say a Little Prayer," "Walk on By," "Do You Know the Way to San Jose," "Raindrops Keep Fallin' on My Head" and countless other songs that topped the Billboard Hot 100 list.
The Associated Press reported that his publicist, Tina Brausam, confirmed the news of his death on Thursday. She said Bacharach died of "natural causes" at his home in Los Angeles on Wednesday.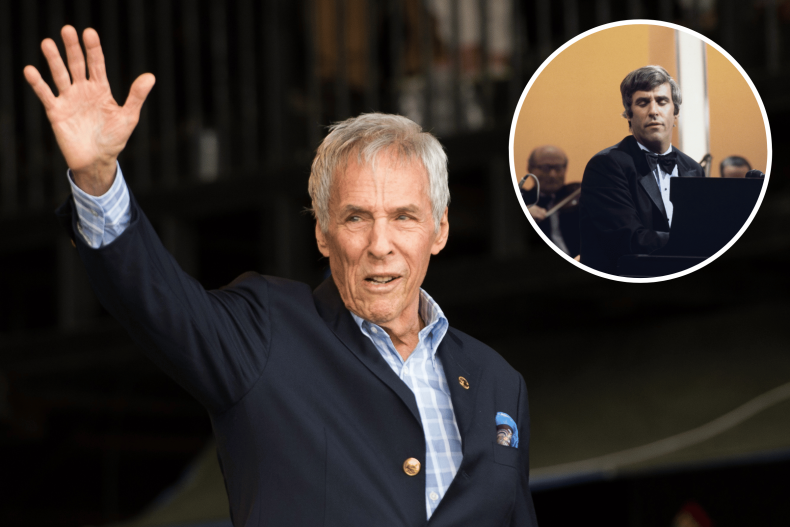 He was a prolific songwriter across eight decades and his work extended to stage and screen. Bacharach was still working, collaborating and producing music into his 90s, and at the age of 92 was nominated for a Grammy Award for the 2021 EP Blue Umbrella.
Over the course of his career, Bacharach won six Grammys, three Oscars and countless other awards. In 2008 the Grammys gave him a Lifetime Achievement Award and he also received an honorary Doctorate of Music from Berklee College of Music.
Much of his success came with his frequent collaborator, lyricist Hal David. Together they created some of the 20th century's most memorable songs and soundtracks.
Just two days before his death, Bacharach's official Twitter account had shared a throwback video of him performing "Toledo" alongside Costello in 1998. Costello had recently shared a tweet previewing the album, The Songs of Bacharach & Costello coming out on March 3.
Musicians were quick to pay tribute to Bacharach on social media.
British singer Tim Burgess wrote: "One of the greatest songwriting legacies in the history of ever. Farewell Burt Bacharach, you were a king," and shared a video of Warwick performing "I Say a Little Prayer." Others also sent their condolences to his frequent collaborator Warwick.
Dave Davies, original member of the band The Kinks, said it was a "very sad day." He continued, "probably one of the most influential songwriters of our time. He was a great inspiration. Rest in peace Burt Bacharach."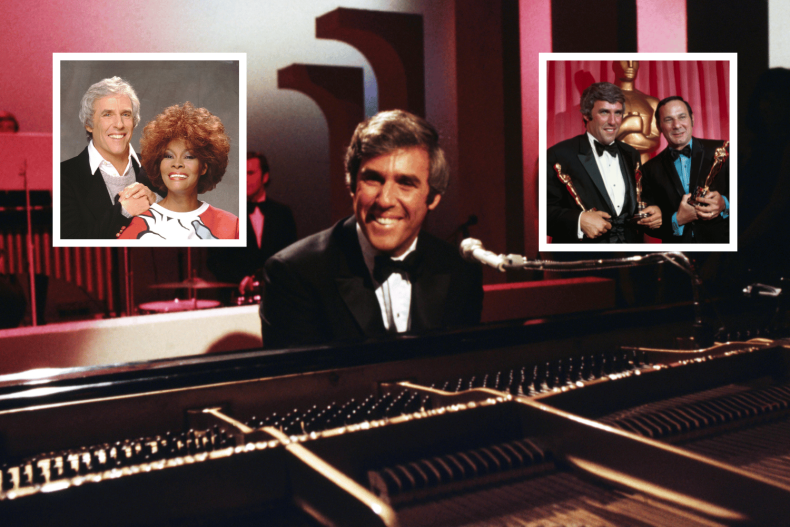 Bacharach made cameo appearances in each of the Austin Powers movies, as well as Analyze This and the TV show Nip/Tuck.
He composed music for theater productions like Promises, Promises, The Look of Love, and My Best Friend's Wedding. Over the years he provided the soundtrack to movies like Casino Royale (1967), Butch Cassidy and the Sundance Kid, Arthur and Night Shift.
Bacharach won two of his three Academy Awards in the same year, 1970: Best Original Score for a Motion Picture for Butch Cassidy and the Sundance Kid and Best Song Original for the Picture for the song "Raindrops Keep Fallin' on My Head."
He won his third Oscar in 1981 for Best Original Song for "Arthur's Theme (Best That You Can Do)."