Buruli Ulcer: Will the Flesh-Eating Bacteria Spreading Through Australia Come to the U.S.?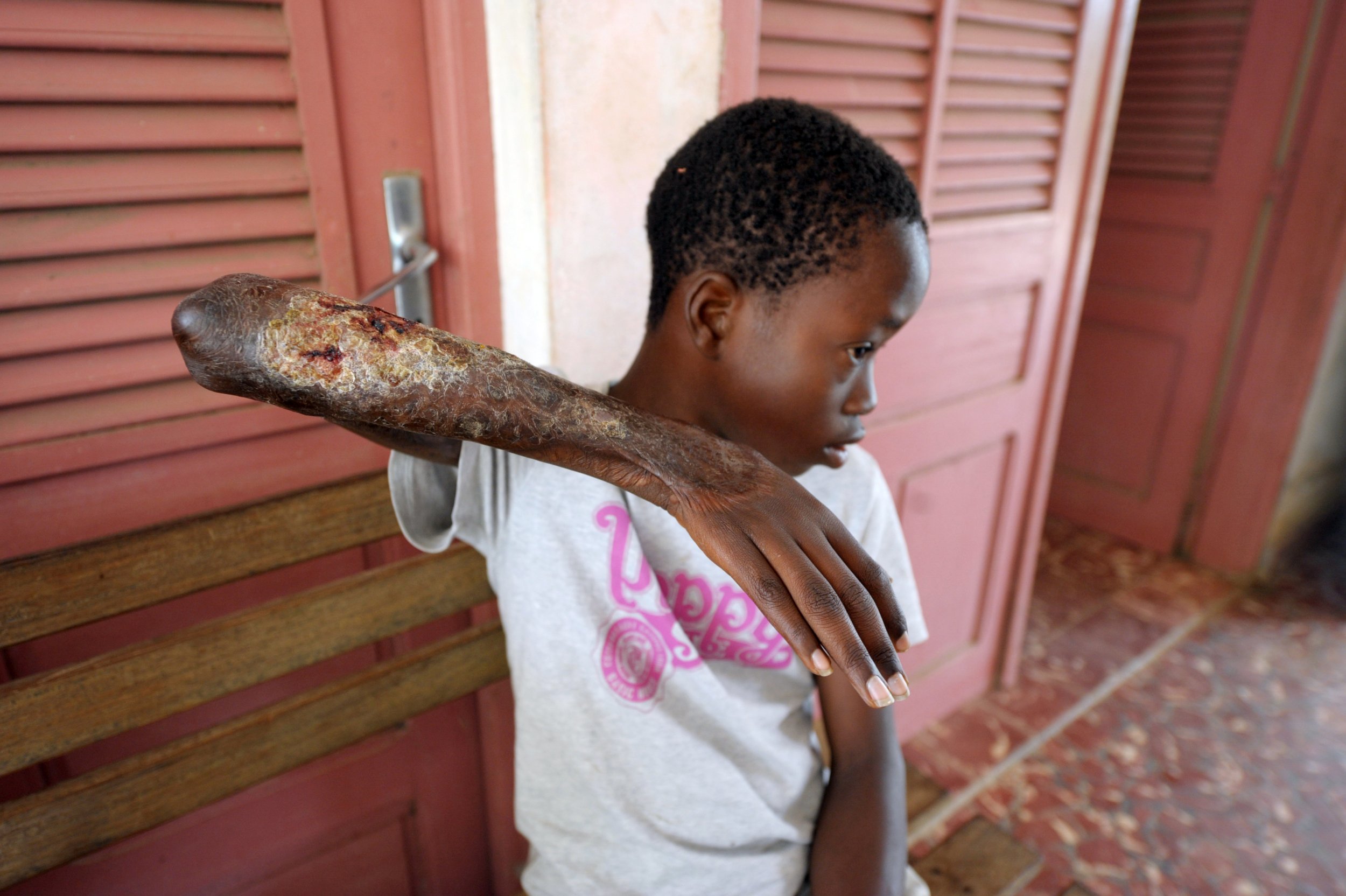 Australia is facing a flesh-eating disease epidemic. What's worse, health professionals don't fully understand how it's spread, according to infectious disease expert Daniel O'Brien, who works at the Royal Melbourne and Geelong hospitals in Victoria, Australia. Considering how little is known about the bacteria, Americans may be wondering if the microbe could spread to North America.
Several transmission routes are being investigated. "There are theories about transmission via mosquitoes, theories about it being in the soil and getting through wounds, theories about whether some animals are involved in that we know that some possums can be affected by it," O'Brien told Australian national news service 9 News. "But we don't actually know where it lives, why it's there and how it gets spread to humans. How can we possibility halt an epidemic when we don't have that basic information?"
Known as the Buruli ulcer, what begins as swelling (typically on the arms and legs) morphs into an open wound. Generally painless, the sores are caused by the Mycobacterium ulcerans bacteria, according to the Centers for Disease Control. While strong antibiotics are the go-to treatment, the mysterious disease isn't always easily cleared up.
Ella Crofts, a 13-year-old girl living in Tyabb, Australia, has endured three major operations to clean out dead skin tissue, according to her petition on Change.org. She started the campaign to raise awareness and garner funds for research on the mysterious disease. Her condition started with leg pain and soon turned into something much more gruesome.
"I started feeling pain in my knee in early April," she writes. "Slowly it got worse, with my knee becoming swollen and inflamed, until one day the skin started breaking down."
In addition to her three surgeries, Crofts explains, "I have had a couple of smaller surgeries under local anesthetic since then. I've also had about three months of strong antibiotics, the sort that someone would use if they had tuberculosis."
Could the bacteria spread in the United States? The flesh-eating disease is often found near bodies of water, according to the World Health Organization, generally in sub-Saharan Africa but also in subtropical and nontropical areas like Australia and Japan. It is not thought to be native to the United States. However, there are reported cases of citizens contracting the disease from travel.
Related: Hurricane Harvey v. Katrina: History Shows Americans Still Exposed to Bacteria and Chemical Risks After Floods
Healthy Americans don't need to worry about contracting the flesh-eating disease, especially locally, says Pritish Tosh, who studies infectious diseases at the Mayo Clinic.
"Right now, the epidemiology is largely in Africa, and in many ways tied to the AIDS epidemic in that people with reduced cellular immunity, such as those with advanced AIDS, will have a difficult time fighting microbacterial disease," Tosh told Newsweek.
Contaminated floodwaters following Hurricane Harvey have led to at least one case of a flesh-eating bacterial infection. However, the pathogen responsible was not Buruli ulcer, which Tosh says is unlikely to come to Texas or Florida, both of which are currently battling the dangers of still water following Hurricane Irma.
"It's not currently endemic there, as far as we know," says Tosh. "Certainly floodwaters can spread pathogens that are already endemic to the United States, but if it doesn't already exist, flooding is not going to make it worse."