Burundi: Death Toll Now Stands at 474, Says U.N.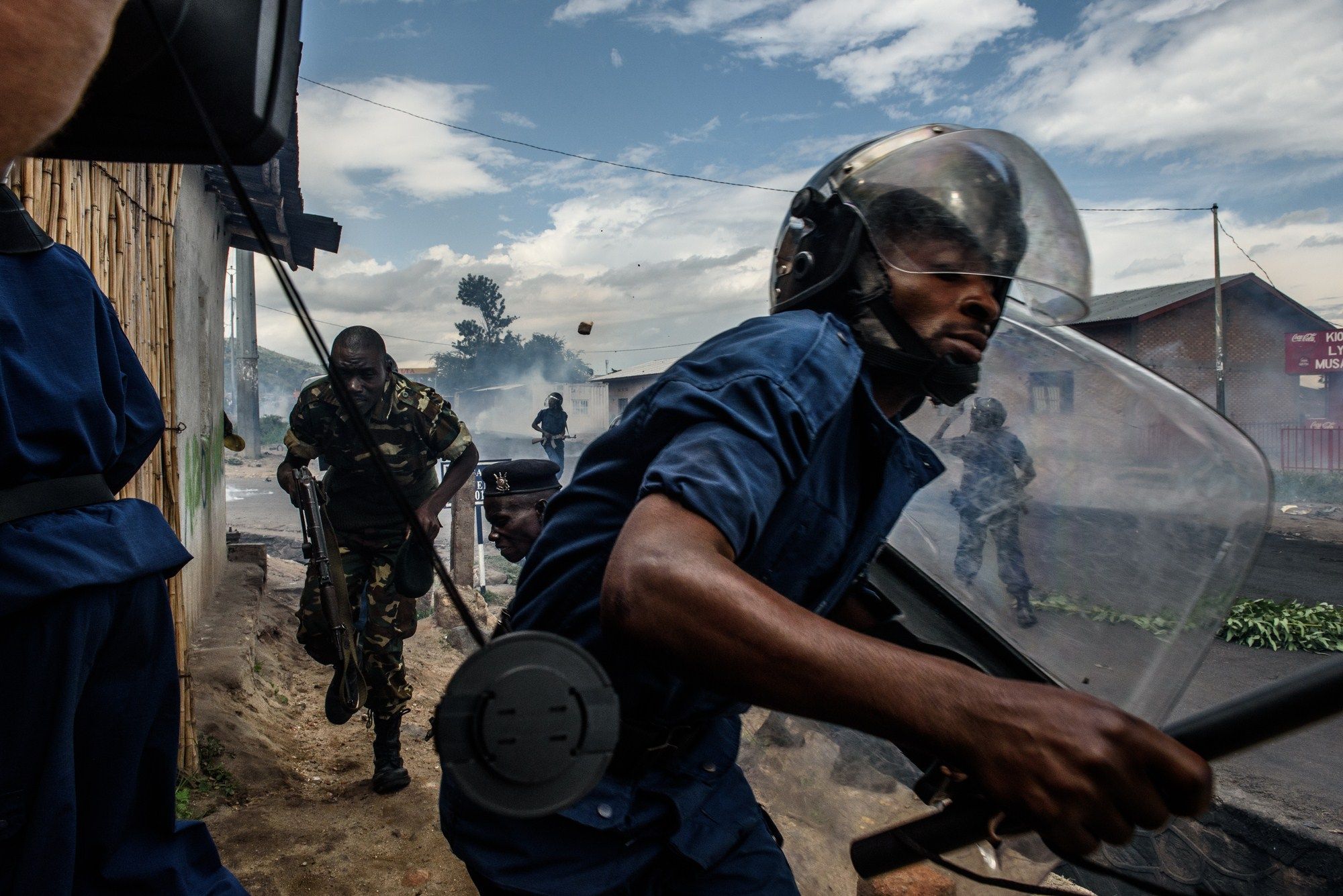 The United Nations has reported that 474 people have been killed in Burundi as the East African nation approaches nearly a year in crisis.
Violence broke out in Burundi in April 2015 after President Pierre Nkurunziza declared his intention to run for a third presidential term. Opponents rejected the move as unconstitutional because Burundi's constitution only provides two terms for presidents.
But Nkurunziza says his first term in power—which began in 2005 on the back of a bloody civil war in Burundi—does not count, since he was chosen by parliament rather than elected by the people.
The U.N.'s Assistant Secretary-General for Human Rights, Ivan Simonovic, told the Human Rights Council on Tuesday that some 5,000 people have also been detained since the outbreak of the violence, with some of the 1,800 remaining in detention claiming to have been tortured. There have also been 36 alleged enforced disappearances, said Simonovic.
"There must be an end to disappearances, arbitrary arrests, extrajudicial killings and torture, and clear and public moves to hold to account perpetrators—including agents of the state and members of armed groups," he said.
There have been some signs of progress in Burundi after Nkurunziza met with U.N. Secretary-General Ban Ki-moon in February. Nkurunziza pledged to free 2,000 prisoners and agreed to hold talks with opposition parties following his meeting with Ban.
Previous attempts at peace talks mediated by Uganda in January collapsed after the government side pulled out, citing the invitation of opposition activists involved in a failed military coup in Burundi in May 2015. Former Tanzanian president Benjamin Mkapa was recently designated by the East African Community to try and restart the peace process.
The situation remains tense, however, particularly following the killing of a senior Burundian army officer and Nkurunziza ally, Lieutenant Colonel Darius Ikurakure, who was shot dead in a compound of the Burundian Defense Ministry on Tuesday. Burundi endured a 12-year civil war that ended in 2005 and in which some 300,000 people were killed in fighting between the Tutsi-led army and Hutu majority rebels.
Former Burundian presidents and U.N. officials have said that the current violence in Burundi risks taking on an ethnic nature and warn that Burundi could go the way of Rwanda, where a genocide in 1994 resulted in the killing of some 800,000 Tutsis and moderate Hutus by Hutu extremists.