Burundi: Former Military Officer Announces New Opposition Force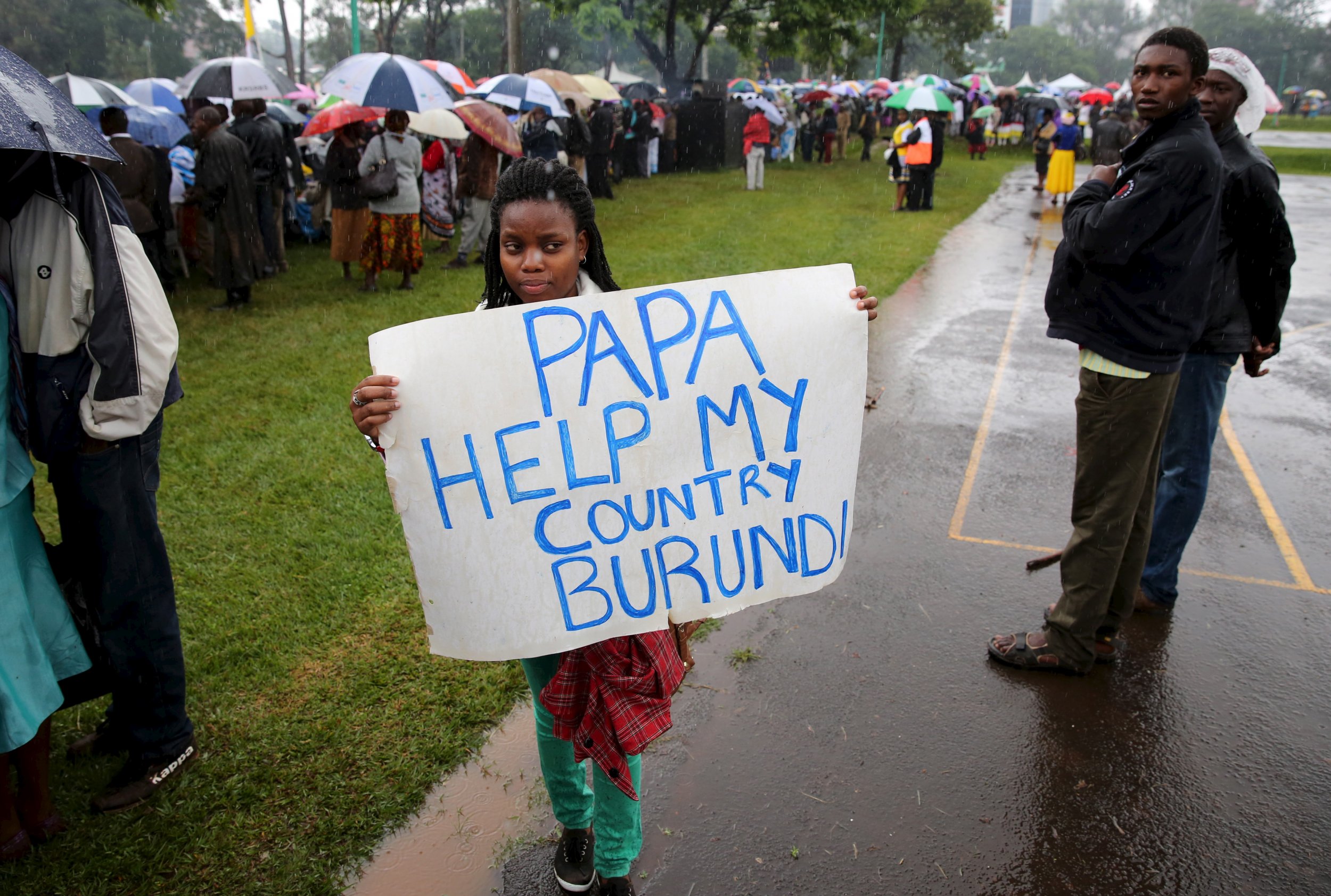 A former Burundian army officer who quit the military to oppose President Pierre Nkurunziza has announced the formation of a new force aimed at toppling the government, Reuters reported.
Conflict has raged in Burundi since Nkurunziza decided to run for a third presidential term in April, before later being duly re-elected in July . Nearly 90 people were killed in the latest clashes in the capital Bujumbura on December 11 and more than 227,000 refugees have fled Burundi since April, according to the United Nations (U.N.) refugee agency.
Edouard Nshimirimana, who was a lieutenant colonel and top communications officer before he fled the Burundian army in September, declared the creation of Les Force Républicaine du Burundi (FOREBU) on Wednesday. In an audio statement, Nshimirimana said that Burundi had been "taken hostage by a bloody dictatorship embodied by an irresponsible president and a politically futureless system." The former army officer did not state whether FOREBU would undertake military action against Nkurunziza's government, nor did he provide any details as to the size and scope of the force. AFP reported that the force was armed and had mandated itself to protect the civilian population.
The ongoing unrest has raised fears in the international community that Burundi could be on the verge of civil war, while U.N. officials have warned that the violence is taking on an increasingly ethnic tone. Burundi has a similar ethnic makeup to neighboring Rwanda, where a genocide in 1994 resulted in the killing of more than 800,000 Tutsis and moderate Hutus by Hutu extremists.
The African Union, on Friday, authorized the deployment of a 5,000-strong peacekeeping force to Burundi with a six-month mandate to protect civilians under immediate threat and help create conditions for dialogue. The decision has been rejected by the Burundian government and the parliament in Bujumbura referred to any such AU intervention as an "invasion force." U.N. officials are also petitioning Bujumbura to allow an independent team into the country to investigate alleged atrocities in Burundi and whether external forces are involved in the conflict. Uganda is hosting talks on the Burundi situation on December 28, which are due to be attended by representatives of both the government and opposition parties.
Nkurunziza came to power in Burundi in 2005, when he was chosen as president by the country's parliament following a 12-year civil war that left 300,000 people dead. Burundi's constitution imposes a limit of two presidential terms, but Nkurunziza maintains that his third term is legitimate, since he was not elected by the population in 2005 but placed in power by parliament. Opponents, however, maintain that the president's third term is unconstitutional.