Burundi: French and British Journalists Released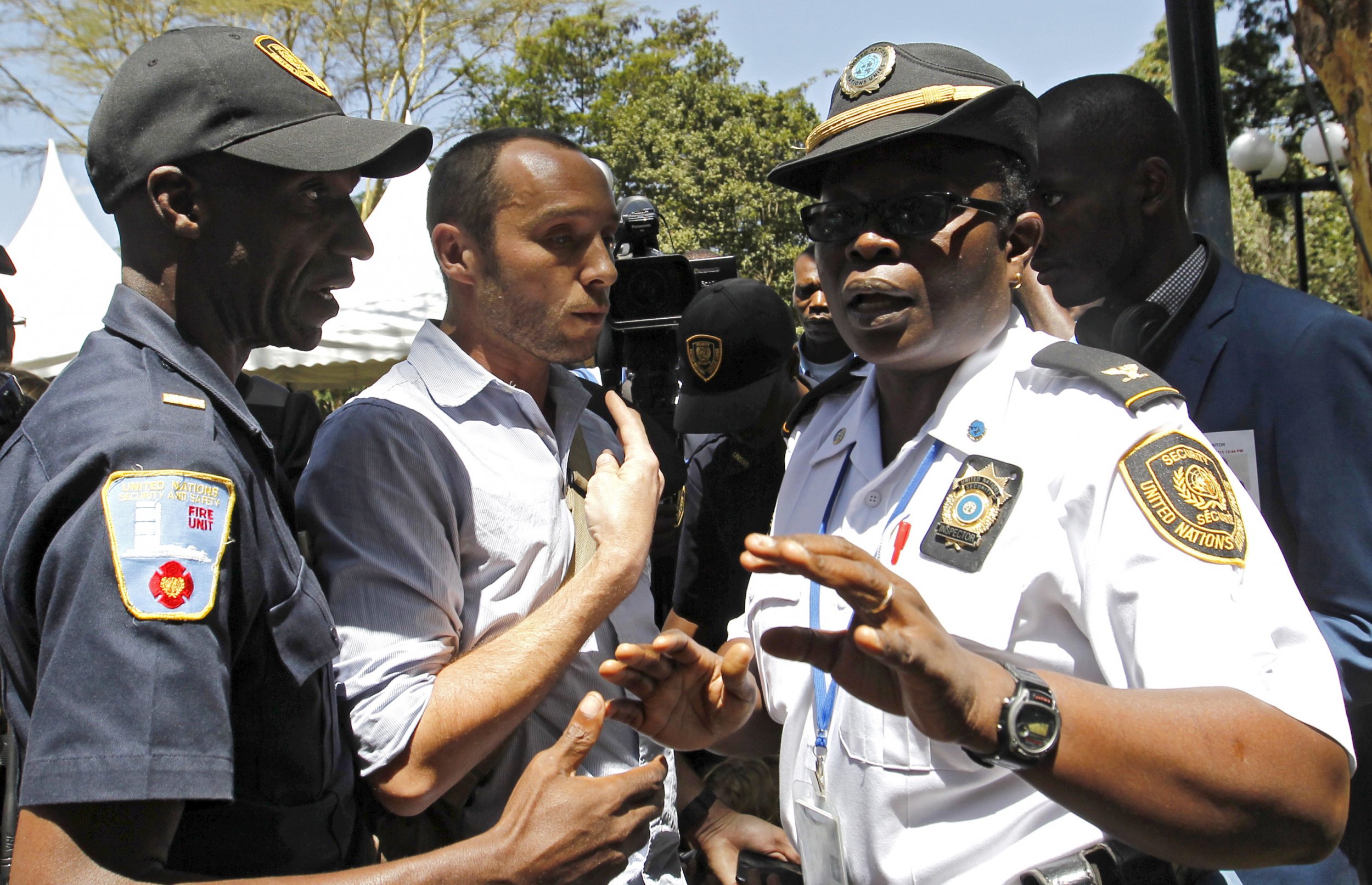 Updated | Burundian authorities have released a French reporter and British photojournalists a day after they were arrested.
Jean Philippe Remy, Africa bureau chief for French publication Le Monde , and freelance photojournalist Phil Moore were arrested on Thursday in the Burundi capital Bujumbura by security forces for meeting with opposition activists, according to Le Monde.
Burundi has been beset by conflict since April 2015, when President Pierre Nkurunziza announced his intention to run for a third presidential term. Opponents called the move unconstitutional and more than 400 people have been killed in ongoing clashes between pro-government forces and opposition supporters.
The pair were released without charge on Friday, French ambassador Gerrit Van Rossum told AFP, though they had not been given their equipment or notebooks back.
French Foreign Minister Laurent Fabius had earlier called for the pair's release on Thursday. "I call on Burundi's authorities to proceed with their immediate release," said Fabius in a statement on Friday, reported by AFP.
A spokeswoman for the British Foreign and Commonwealth Office said earlier on Thursday that a consular official had visited Moore and that the Burundian authorities are hearing Moore's case later on Friday. "We urge the authorities to ensure that due process is respected," said the spokeswoman.
Ilya Gridneff, chairman of the Foreign Correspondents Association of East Africa (FCAEA), told Newsweek earlier on Thursday that the FCAEA was "extremely concerned" by the arrests of Remy and Moore. "We know them to be consummate professionals and are disturbed by news of their detention while they were doing their jobs in Bujumbura. Journalism is not a crime," said Gridneff.
The arrests took place ahead of an African Union summit in the Ethiopian capital of Addis Ababa on Saturday, where a resolution to the conflict in Burundi is likely to be top of the agenda. The AU proposed the deployment of a 5,000-strong peacekeeping force in Burundi in December 2015, but the idea was rejected by Nkurunziza, who said Burundi would view any such deployment as a violation of the country's borders and would respond with force.
Moore was a prominent campaigner for the release of Al Jazeera journalist Peter Greste, who was held for more than 400 days in an Egyptian jail. Greste tweeted his support for Moore on Friday:
This article has been updated to reflect the release of Remy and Moore.