Burundi: Youth Wing of President's Party Guilty of Gang Rape, Says HRW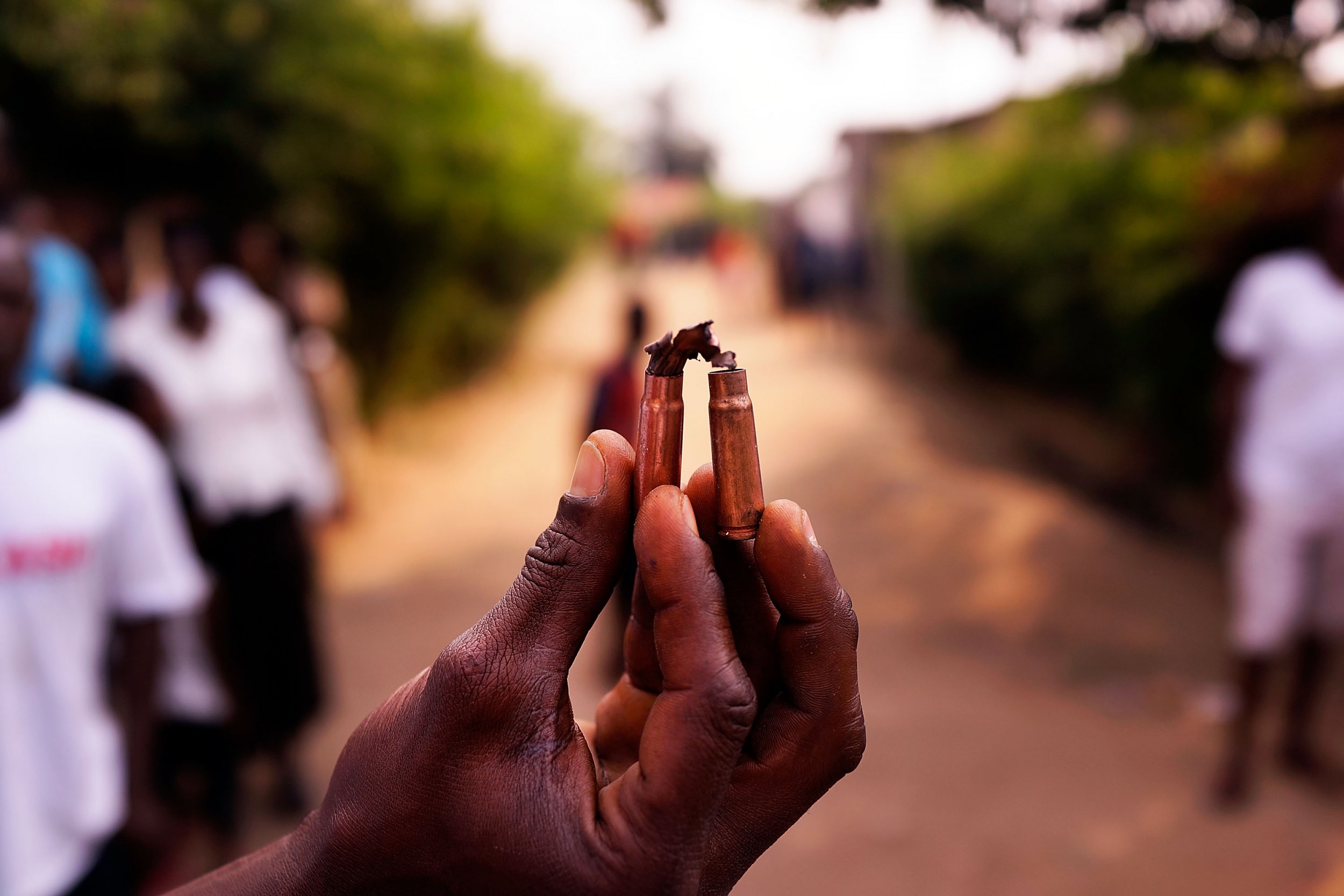 In conflict-torn Burundi, members of the ruling party's youth wing have gang-raped women thought to be wives of supporters of the opposition, according to Human Rights Watch (HRW).
In a report published on Wednesday, the organization alleged that members of the Imbonerakure—the youth division of the ruling National Council for the Defense of Democracy-Forces for the Defense of Democracy (CNDD-FDD)—have targeted women in their homes and in refugee camps and have used rape as a weapon to discourage citizens from fleeing the tiny country.
Burundi was thrust into a political crisis in April 2015, when President Pierre Nkurunziza declared his intention to run for a third term in office. Political opponents argued that Nkurunziza's decision was unconstitutional and the country has been gripped by violence ever since, which has claimed more than 400 lives. Almost 275,000 Burundians have fled the country since the crisis broke out, more than half of whom have gone to neighboring Tanzania.
Researchers interviewed more than 70 women who were raped and had fled to the Nduta refugee camp in western Tanzania. Fourteen of the victims claimed to have recognized at least one of their attackers as a member of the Imbonerakure, while others said that the rapists wore police uniforms.
One 36-year-old woman, who said she was raped in a neighborhood in the capital Bujumbura in October 2015, said that her attackers held her down by the arms and legs and said while they raped her: "Let's kill her, she is an [opposition National Liberation Forces] FNL wife."
A mother in central province of Karusi said that she saw a local Imbonerakure leader enter her house in April 2015, and that she later found her eight-year-old daughter in sheets covered in blood. The daughter claimed she had been raped by four men.
Many of the victims said that their attackers had previously harassed them or their families because they were affiliated or suspected of supporting opposition parties in Burundi. Nkurunziza's government has cracked down on opposition in the country, with hundreds of school pupils being sent home for allegedly defacing images of the president. The United Nations (U.N.) said in April that almost 350 cases of torture and ill-treatment had been reported in Burundi so far in 2016, the majority of which were carried out by security forces.
HRW wrote to the CNDD-FDD's president, Pascal Nyabenda, for a response to the allegations, but received no reply. Newsweek contacted Burundian presidential spokesman Willy Nyamitwe about the allegations, who tweeted that the publication was "full of falsehoods" and intended to "demonize" the ruling party.
"The Imbonerakure is not a gang of rapists," he said. Nyamitwe added that the report was "sponsored" by countries backing the deployment of United Nations police officers in the country. The U.N. Security Council adopted a resolution in April calling for U.N. Secretary-General Ban Ki-moon to prepare options for a deployment of foreign officers in the country.
The Imbonerakure—whose name means "those who see far" in the Kirundi language—played a key role in Nkurunziza's election campaigning and were accused of intimidating opposition supporters using tactics including daubing their houses to show they had been singled out.
In a separate report earlier in July, HRW accused Burundian intelligence agents of collaborating with the Imbonerakure and of torturing scores of opposition supporters. Burundi's public security minister Alain Guillaume Bunyoni told HRW in response that it was a "serious error to assert gratuitously" that security forces were involved in torture or mistreatment of opponents.