Burundi: Refugee Camps Desperately Need More Land for New Arrivals, Pleads U.N.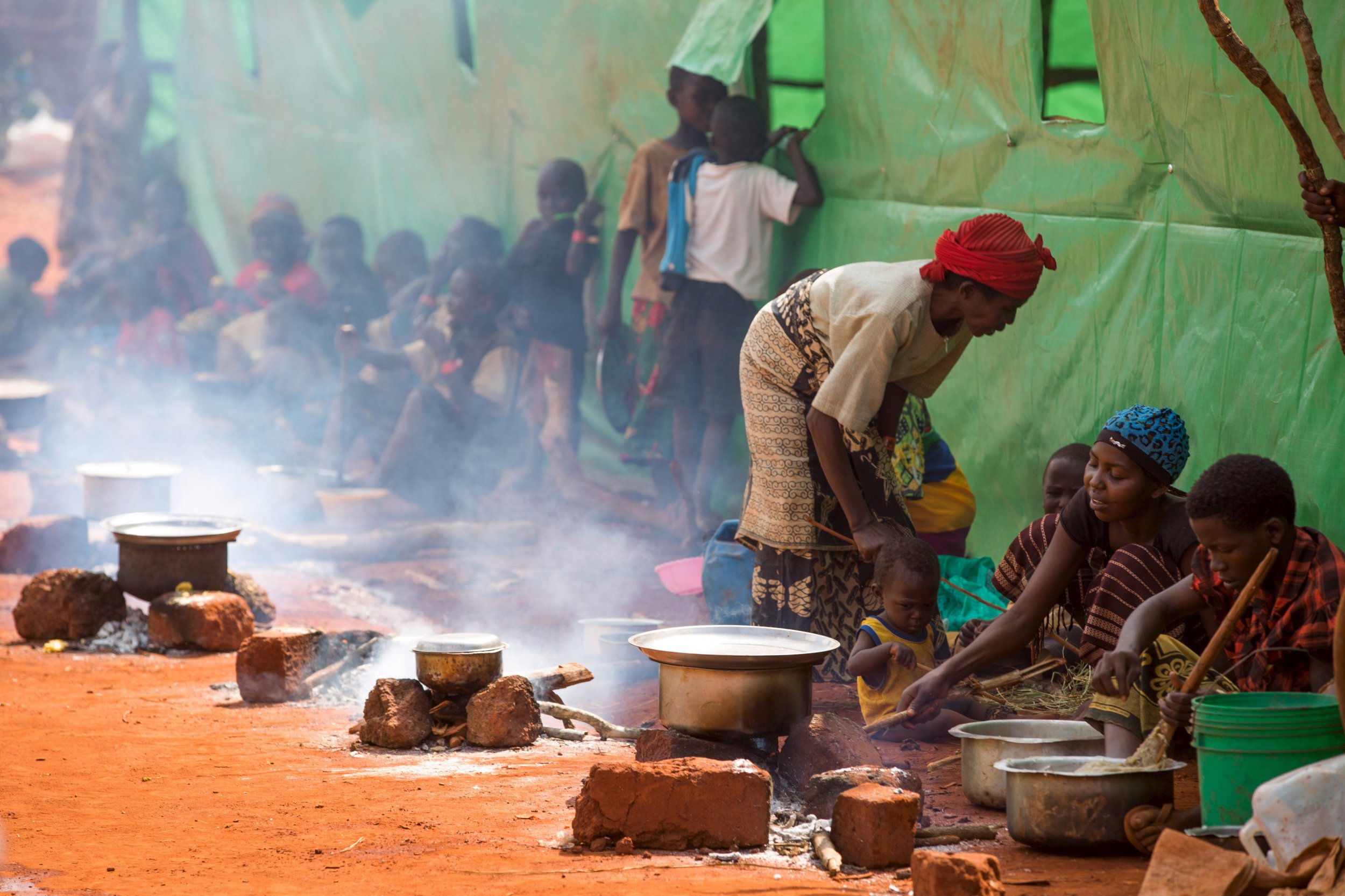 Refugee camps for Burundians fleeing political violence are overcrowded and need more land to host the hundreds of refugees arriving each day, according to the United Nations.
More than 370,000 refugees have fled Burundi since April 2015, when the country's president Pierre Nkurunziza announced he was running for a third presidential term. Nkurunziza's announcement sparked widespread protests and have led to clashes between security forces and anti-government activists.
Almost 500 people have been killed in the violence, which has forced many to leave their homes. Almost 220,000 Burundians have sought refuge in Tanzania, while 85,000 are staying in Rwanda, around 44,000 in Uganda and over 30,000 in Congo, according to the U.N. Refugee Agency (UNHCR).
A UNHCR spokesman, William Spindler, told media in Geneva Tuesday that conditions were deteriorating in camps, which were struggling to deal with the influx of Burundian refugees. Arrivals hit almost 600 refugees per day in Tanzania in January; only one of the three camps hosting refugees is currently taking new arrivals, and it recently passed its capacity of 100,000.
"Without allocation of new land to extend capacity in existing camps or build news ones, these countries will struggle to provide sufficient shelter and life-saving services in the camp sites," said Spindler.
Burundi has balked at international condemnation of the situation within its borders. The European Union has suspended €432 million ($451 million) in aid to Burundi due to concerns about human rights violations, while the International Criminal Court's (ICC) chief prosecutor announced she was opening a preliminary investigation into the country in April 2016.
In response, Burundi's government voted to withdraw from the ICC in October 2016 and Nkurunziza has rejected attempted foreign intervention in the country. His government has consistently accused neighboring Rwanda of training and arming refugees to aid a rebellion in Burundi, which Rwanda has flatly denied.
UNHCR is also appealing for greater financial assistance in tackling the Burundi crisis; in 2016, it received $96.1 million in contributions, which amounted to 53 percent of its required funds.