Burundi's Nkurunziza Wins Presidency Amid International Outcry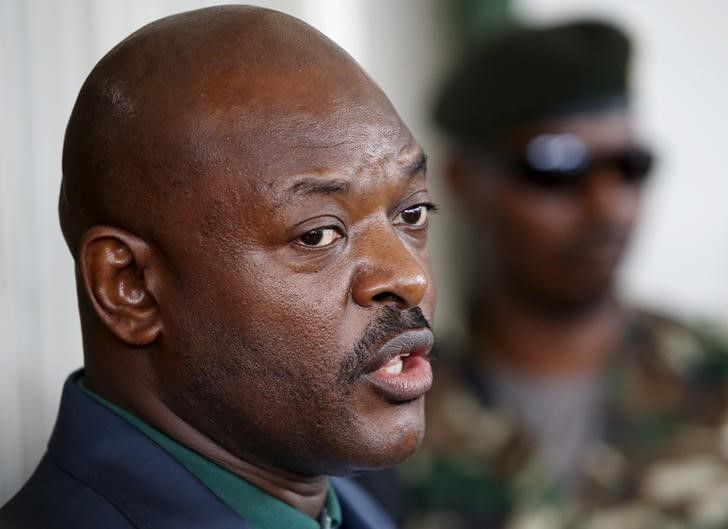 Burundi's Pierre Nkurunziza won a third term as president on Friday, the expected result of a controversial election that was boycotted by opposition parties.
The 51-year-old former Hutu rebel leader won 69.41 percent of the vote, according to the country's election commission. He first announced his decision to run for a third term in April, sparking violent protests that killed more than 100 people.
National voter turnout was 73.44 percent, but turnout in the capital Bujumbura was 29.75 percent, suggesting opposition to Nkurunziza's running, Reuters reports . Agathon Rwasa, the president's closest rival, came in second with about 19 percent of the vote. Burundi's constitution includes a two-term limit for presidents, but Nkurunziza said his first term didn't count because he was elected by MPs and not the public, an argument backed by the country's Constitutional Court.
A number of Nkurunziza's opponents boycotted the election, although their names were left on the ballot, allowing the public to vote for them. In total, eight candidates were on the paper ballot, Al Jazeera reports .
Four people were wounded in a grenade attack on the house of an official belonging to Nkurunziza's ruling National Council for the Defense of Democracy-Forces for the Defense of Democracy party, AFP reports . On Monday night, three people were killed in Bujumbura ahead of the election.
Up to 175,000 people fled Burundi in the wake of the violence sparked by Nkrunziza's decision to run for his third term; the international humanitarian organization Doctors Without Borders said the number of Burundians crossing into Tanzania is pushing a camp for refugees to a "breaking point."
Despite international outcry and an attempted military coup against Nkrunziza in May, the elections went ahead on Tuesday. The State Department said the election results were not credible and Dawn Liberi, the U.S. ambassador to Burundi, told Reuters on Wednesday that the U.S. will now review its relations with Burundi as well as the amount of aid it provides the country.