Bus Driver Refuses to Let Soccer Player Board Over Mexican Flag, Prompts Game Suspension
A charter bus driver in Illinois reportedly refused to let a high school soccer player on board because he was carrying a Mexican flag, prompting the rest of the team to protest the encounter and miss their game.
Rock Island High School (RIHS) sophomore Gabriel Albarran told local news station KWQC that he was carrying the flag over his shoulders to celebrate Mexican Independence Day last week when the bus driver approached him and other teammates.
As the players were about the board the bus, Albarran said the driver told him "that flag is not allowed here. This is America. You shouldn't have that flag," adding that the teenager should "go back to his country."
The encounter prompted Albarran's teammates to refuse to get on the bus and subsequently miss their game, according to Rock Island-Milan School District Superintendent Reginald Lawrence.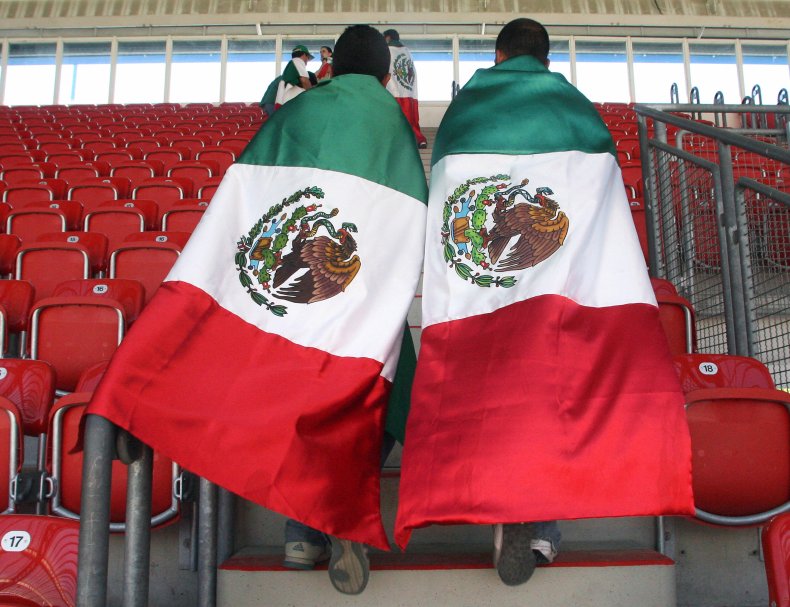 "Unfortunately, the issue was not able to be resolved in time for the Soccer team to travel to the game, and the game had to be rescheduled," Lawrence said in a statement.
Albarran told KWQC that he was shocked, and had to maintain his composure in order to stay calm during the confrontation. The teenager added that he was thankful his teammates stood up for him and said the situation will not deter him from wearing symbols of Mexican pride in the future.
"This is something that's life-changing for those that had to witness this...Unfortunately, in the times we live in, this may happen again and you'll see it in another form. You're surrounded by people who support you, your family, and friends in the community," Lawrence told the news outlet.
The Superintendent added that he hopes the situation will spark further conversations about equality and racism.
"We hope that more discussion develops from this situation, because these conversations are more important than ever," he said in his statement. "Racism is counterproductive to our values, and we need to do everything in our power to end it."
The company that operates the bus, Tri-State Travel, said they will conduct "an internal safety investigation" for "handling (the bus driver) accordingly," The Kansas City Star reported. Meanwhile, the high school said it would re-evaluate its contract with the company.
"Our students should not have to experience this sort of bias and racism. What took place was extremely disappointing and unacceptable, however, our RIHS Soccer Team and the Head Coach conducted themselves with respect and dignity," Lawrence said.
Newsweek contacted RIHS for additional comment but did not hear back in time for publication.