An on-duty school bus driver in Pasco, Washington, was fatally stabbed by a man with a knife at Longfellow Elementary school last Friday, according to police.
The man attacked the bus driver while a bus full of horrified students watched, the Pasco Police Department said in a Facebook post. The driver was identified as 72-year-old Richard Lenhart.
The alleged killer, who was identified today as Joshua D. Davis, 34, got on the bus in front of the elementary school around 3 p.m., after all the students boarded, and stabbed the driver. The driver struggled since he was still buckled into the seat, which caused his foot to come off the brake; this made the bus go over the curb and into hedges near the school, police said.
Police responded to the scene at approximately 3:09 p.m. and found the bus driver, who suffered at least one stab wound, as well as the alleged killer. The suspect cooperated with authorities and was taken into custody without incident, according to police. It is unclear what caused the attack.
The bus driver was transported to a hospital where he later died from his injuries. Students were safely evacuated off the bus and back into the elementary school following the attack, police said. No children were physically harmed during the altercation.
Captain Bill Parramore said in a statement that all the children on the bus and outside on the school's property were brought inside the elementary school. Parents were notified of the incident and were asked to pick their children up from the school.
The Pasco Police Department is continuing to investigate the situation in partnership with the Pasco School District. Counselors have been sent to the elementary school to provide help to students and staff affected by the incident.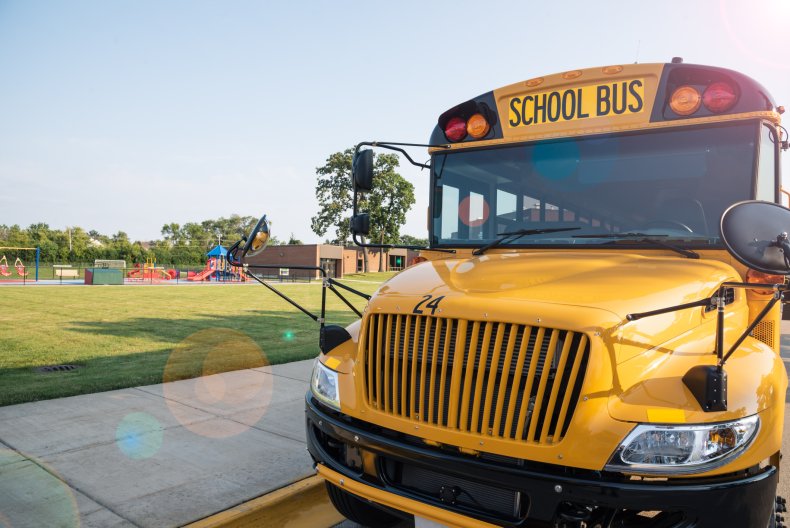 Shortly after the attack, Pasco School District Superintendent Michelle Whitney put out a public message. "It is with a heavy heart that I write to you this evening...one of our bus drivers was assaulted today and died from his injuries. We are devastated by the tragic loss of one of our own. Our focus right now is on supporting our students and staff who are deeply impacted by this tragedy."
The mayor of Pasco, Saul Martinez, released a heartfelt statement about the tragedy over the weekend. "I, along with the entire Pasco community, am in deep shock over the senseless death of a bus driver at Longfellow Elementary on Friday afternoon while transporting students. Tragedies such as Friday's death are difficult to comprehend...It is one thing to say children are our most precious resource but Friday's incident made it true in a very frightening way."
It is still unclear whether or not the bus driver knew Davis or if this was just a random attack. Authorities are still investigating the attack.