Bus Crash in North Korea Kills Dozens of Chinese Tourists
Dozens of people were killed in a bus accident in North Korea on Sunday, China's foreign ministry confirmed.
At least 32 Chinese tourists and four North Korean nationals died in the crash in the North Hwanghae province, ministry spokesperson Lu Kang told a press conference on Monday, quoted in the Associated Press, confirming an earlier statement from the ministry saying that North Korean government officials and Chinese Embassy staff rushed to the scene.
Kang said two Chinese nationals were also severely injured, but did not discuss the circumstances of the incident. A tweet posted on the Chinese state broadcaster's English-language channel said the bus fell off a bridge, killing more than 30 people, but the message was later deleted, Reuters reported.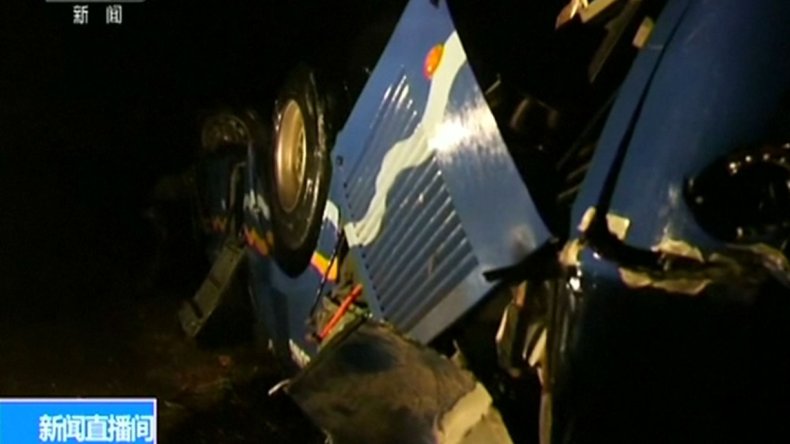 Footage of the incident broadcast in China showed the bus, wheels in the air, under pouring rain. It also showed at least one casualty receiving hospital treatment.
The Chinese health ministry said it was sending a team of doctors as well as medical equipment and supplies to North Korea to treat survivors.
The North Hwanghae province borders South Korea and is home to the ancient capital of Kaesong, a popular tourist destination that was included in the UNESCO World Heritage list in 2013.
The bus was carrying a group of Chinese travel company staff from Beijing who were returning to Pyongyang after visiting Kaesong, unidentified sources in the travel industry told Seoul-based North Korea monitoring website NK News.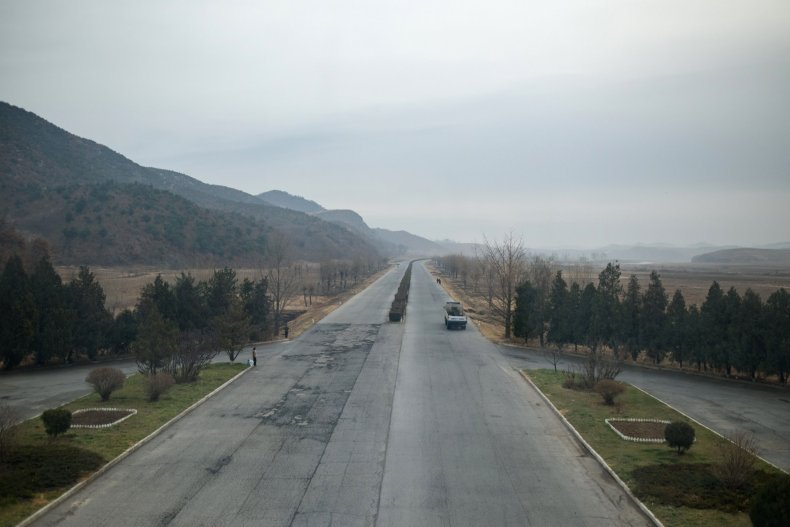 Chinese tourists make up the majority of visitors traveling to North Korea. An exact figure is not available since China stopped releasing the numbers in 2013—the previous year, 237,000 Chinese tourists visited the neighboring country, according to Reuters.
The news agency reported in November that trips to Pyongyang were halted ahead of President Donald Trump's visit to China, but these reportedly resumed by December.