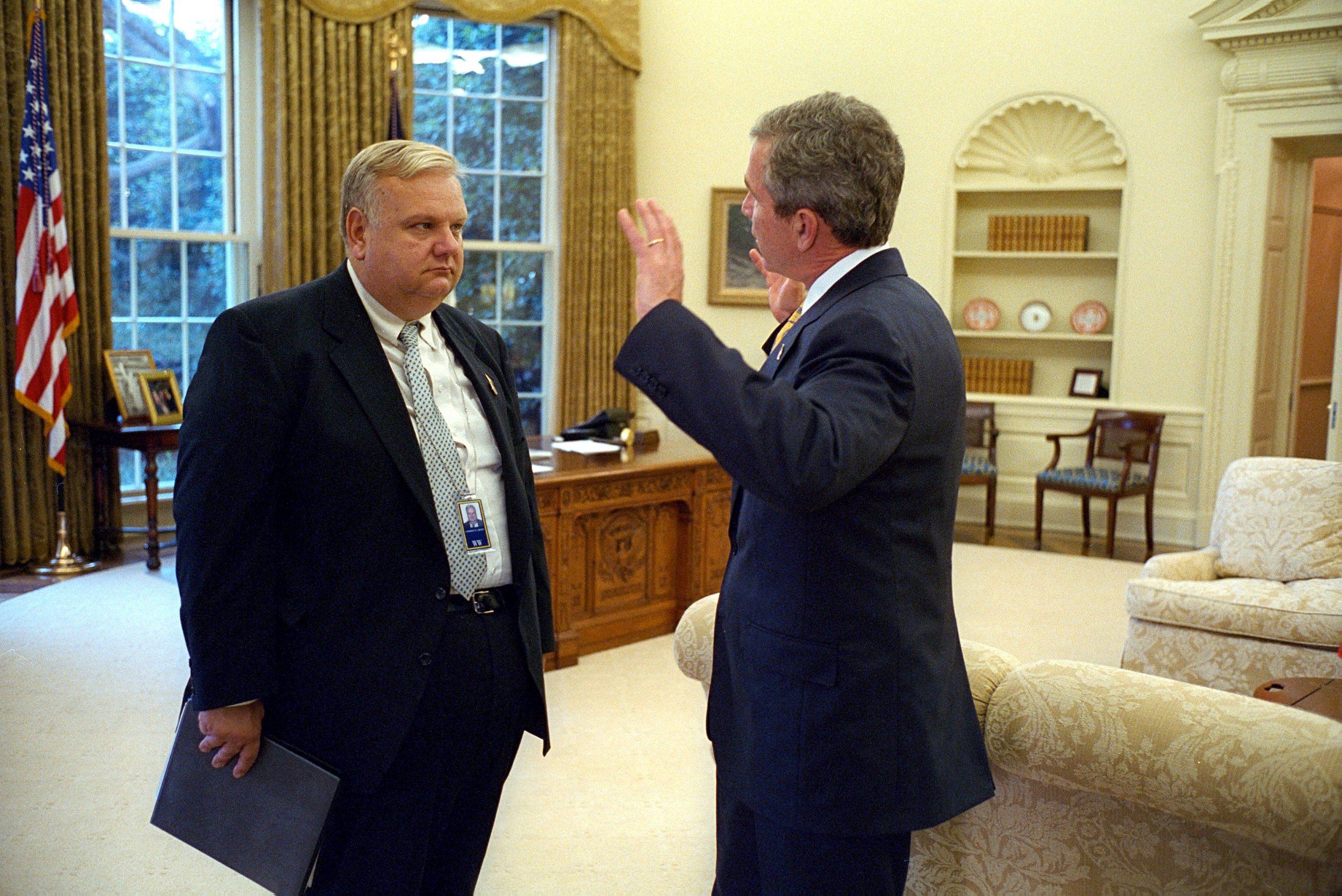 A former adviser for George W. Bush reportedly told Republican leaders that China views President Donald Trump as a "10-out-of-10 narcissist."
Larry Lindsey, who served as the National Economic Council director under Bush, spoke to House GOP leadership on Tuesday and said he had two psychiatrists remotely analyze the president's conduct, Politico reported on Wednesday. Lindsey also said that Trump was a "total narcissist" who lacks the capacity to plan for the future and that Trump's mother neglected him during childhood.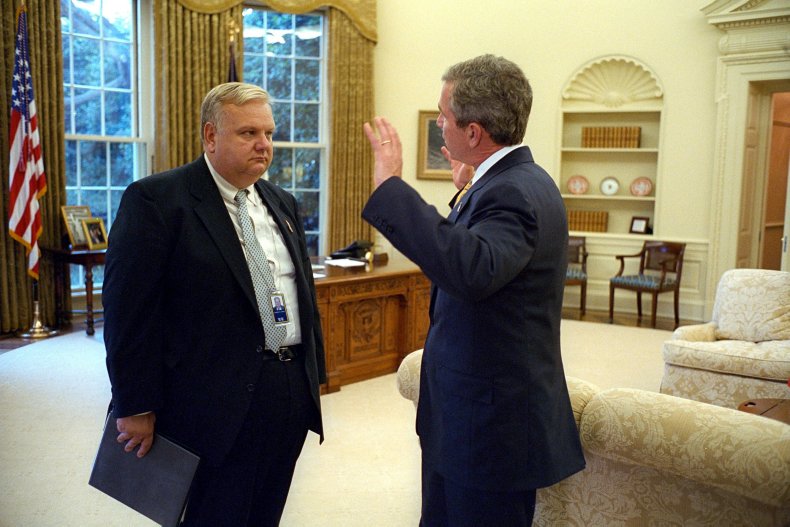 George Conway, a frequent critic of Trump and the spouse of White House counselor Kellyanne Conway, quickly used the Politico report to attack the president.
"You don't need a psychiatrist to tell you this. You just need to be able to read these diagnostic criteria from the DSM-V, which are written in plain English. It only takes 5 of 9 for a diagnosis. It's beyond question Trump is 9 for 9. He's an unwell man, and everyone in this town knows it. As do our friends and foes abroad," Conway wrote in a series of tweets, adding to previous remarks labeling Trump a narcissist.
Despite Lindsey's remarks about Trump's character, the former economic adviser reportedly said that he supported Trump's policies toward Beijing and thought Trump might be able to strike a deal with Chinese President Xi Jinping.
Trump announced on Friday that the U.S. would be escalating the trade war with China by increasing tariffs on $200 billion of imports from 10 percent to 25 percent. China said this week that it would retaliate by raising tariffs as much as 25 percent on $60 billion of goods it imports from the U.S.
Rising trade tensions between the world's two largest economies have stoked concerns among economic analysts, with some warning of global financial damage from a full-out trade war. Trump has said that China steals intellectual property and regularly voiced discontent with the United States' trade deficit. Last year, the U.S. imported $539.5 billion of products from China but only exported $120.3 billion worth.
On Tuesday, Trump downplayed concerns about the escalating tensions, calling the renewed discord a "little squabble."
Some lawmakers from both parties have backed Trump's aggressive stance on China, but legislators are also wary about the impact of the tariffs on consumers.
"I think it's appropriate that Trump administration has said the status quo with China is not working," Virginia Senator Mark Warner, a Democrat, said. "But my fear is that this president is so anxious to claim a victory that he may sacrifice the long-term interests of our country to claim a short-term political victory."