Bush and Clinton Are Wall Street's Favorite Candidates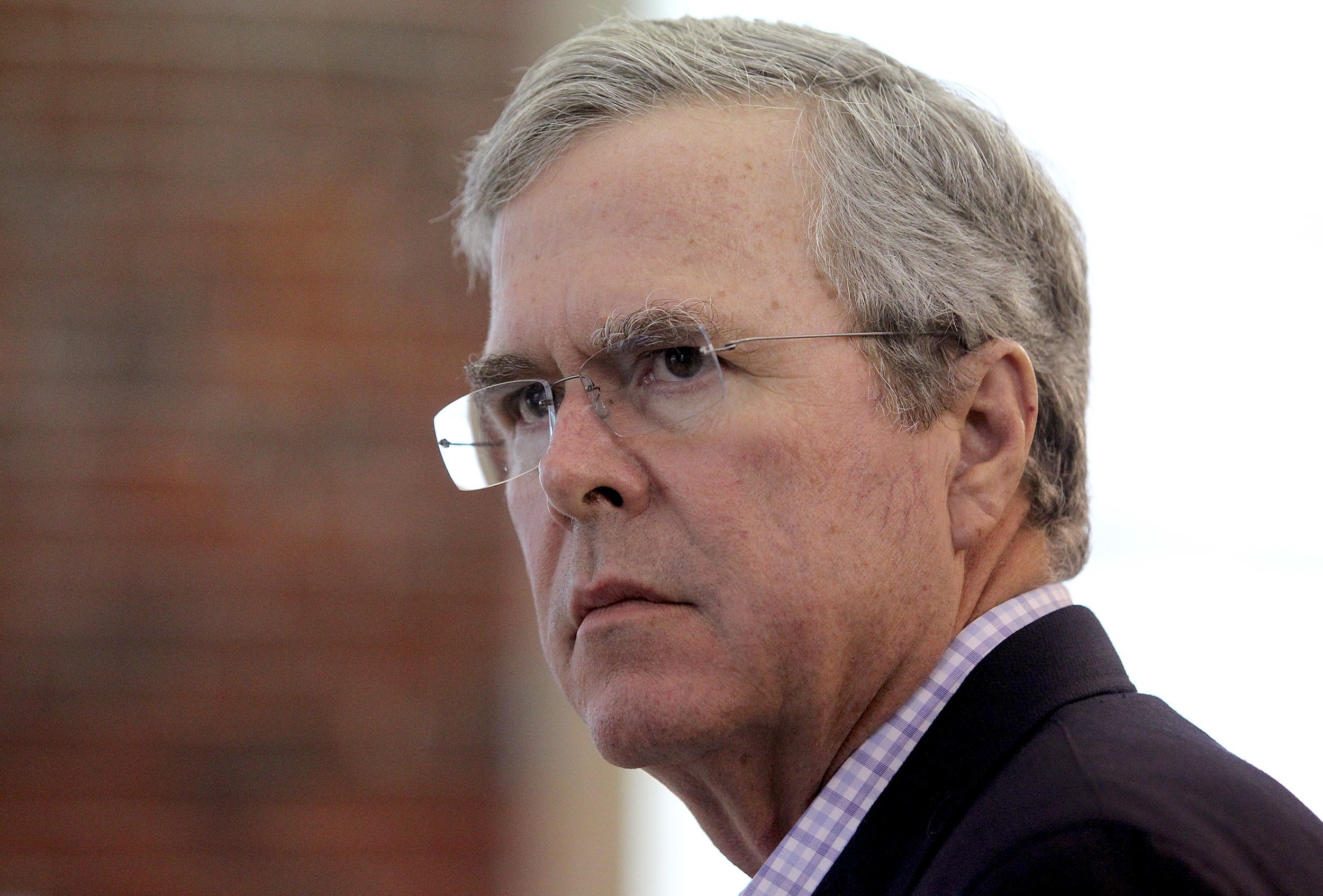 Jeb Bush is leading the U.S. presidential campaign by at least one measure: financial support from Wall Street.
The former Florida governor who is seeking the Republican presidential nomination received more financial backing than any competitor - Democrat or Republican - from employees of the major Wall Street banks between July and the end of September, campaign filings released on Thursday show.
Employees from Bank of America, Citigroup, Credit Suisse, Goldman Sachs, HSBC, JPMorgan Chase, Morgan Stanley and UBS gave Bush a combined $107,000. He also received the maximum-allowed $2,700 from billionaire hedge fund manager Leon Cooperman.
The sums are miniscule compared to Bush's total haul for the quarter of $13.4 million. But his popularity among financiers is starkly different from his standing in the multitude of national polls.
Bush is seen as a moderate in the crowded Republican field where 14 candidates are competing for the nomination. In every major poll, he trails Donald Trump, Ben Carson and Carly Fiorina, three candidates who have never held elected office.
The second most popular candidate on Wall Street according to giving patterns is Democratic front-runner and former Secretary of State Hillary Clinton. She took in nearly $84,000 from employees of the same banks.
Financial industry lobbyists said bankers favored candidates whose rhetoric seemed measured and "non-scary" over unpredictable outsiders, some of whom want dramatic changes such as breaking up big banks.
"They are both known entities with familiarity of the marketplace," Richard Hunt, head of the Consumer Bankers Association, said of Bush and Clinton.
No other candidates came close to Clinton and Bush. Florida Senator Marco Rubio, another establishment Republican, raised more than $25,000, while Texas Senator Ted Cruz took in $17,000.
Seth Klarman, the Boston-based billionaire founder of the Baupost Group, gave Rubio $2,800 but his support wasn't exclusive. He almost gave twice as much to Fiorina.
Upstart candidates on both sides won very little support from Wall Street. Employees at the banks gave $4,843 to Vermont Senator Bernie Sanders, Clinton's closest rival and a self-described democratic socialist. Carson took in just over $8,000 from Wall Street.
Rubio got a look from another hedge fund billionaire, Paul Singer, who sent in $2,700 to the candidate. But it's not clear Singer truly went all-in: in the same quarter, Rubio sent him $2,700 back.